Ricardo Oliveira is the president of the Portuguese Federation of padel. He confides in Padel Magazine on theevolution of sport in Portugal, the "institutional quarrels"And also gives us his point of view on the future of our sport.
Do padel, a major sport in Portugal
Padel Magazine : First of all, can we talk about you, your goals and the Federation's ambitions in Portugal and internationally?
Ricardo Oliveira: To be honest, I don't really have a career in padel. It has always been a hobby for me, and it still is.
My first time was in 2009… I loved it. Basically, I play golf. and then I fell in love with the padel. I bought myself a machine to send me bullets. I played 2-3 games a day, I was addicted.
And then there was this episode where I was "forced" to launch the Portuguese Federation of padel. We were lucky: the WPT recognized us. And we convinced them to organize an event here.
We organized the world championships in 2016, and the European championship in 2017.
Our goal is to make padel a major sport. We want to create a solid base for the future.
Become an official coach of padel takes more than a year
PM: Can you tell us about the evolution of padel in Portugal?
RO: Le padel has existed in Portugal since around 1990. For a long time, sport never caught up, even though we were next to Spain.
Many years ago at the Lisbon Racket Center we had WPTs, but there was no audience.
Our regular tournaments now have an average of 250 pairs, with nationals exceeding 500 pairs and 5 different levels. We have over 250 clubs and keep in mind that these are clubs padel pure and not short of padel in tennis clubs. Le padel is an independent sport in Portugal.
We have trained more than 200 referees, more than 3.000 physical education teachers with specialization padel.
Our training and training program to become a coach is recognized by the government:
You must complete approximately 150 hours of training in the padel. There is also a common core with other sports.

And there is a one-year internship what you have to do with an official / licensed coach so that you can finally get your coach license.
We made the choice of FEPA in Europe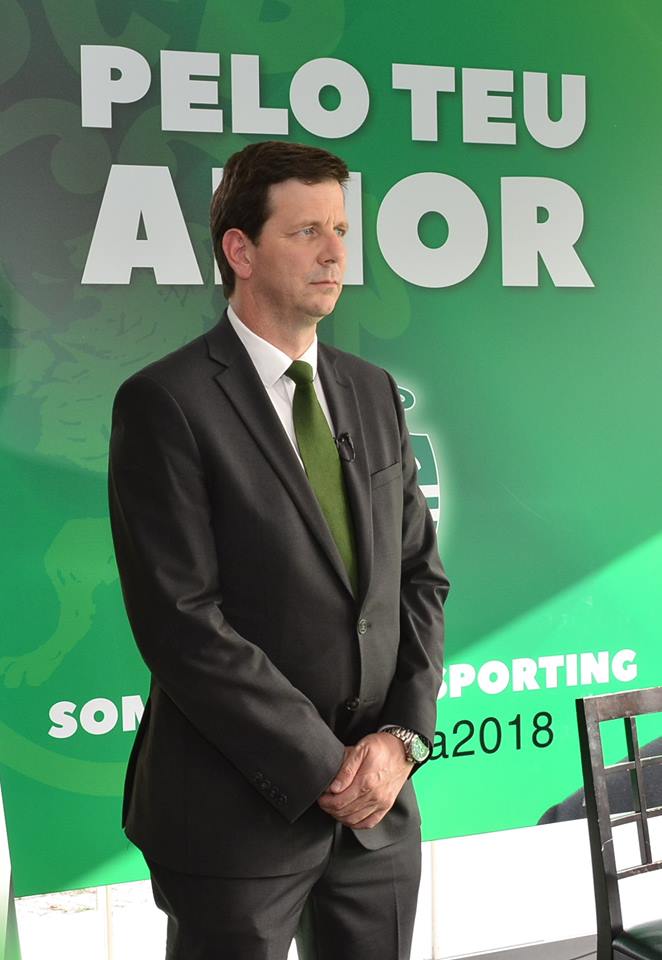 PM: During the European Championships of padel in Marbella, Portugal was the big absentee. What is your point of view?
RO: Portugal did not go to Marbella, first of all because even though our budget now greatly exceeds the million euros per year, not everything can go to the national teams.
We already have a program (Team FPP) where we subsidize our 4 best female and male players, to help them participate in world circuits, where they can gain experience to bring back to our national circuit.
Then, and it is sad to say, the players and the federations find themselves in spite of themselves in an institutional war. We are asked to take a side when we just want to play padel and promote our sport.
In Europe, like a number of federations, we are linked to FEPA (European Federation of padel) and the FIP (International Federation of Padel).
And we made the choice to follow FEPA in Europe and obviously to follow FIP for the worlds. But the FIP refuses this position.
The FIP should organize the world championships and leave it to the FEPA to organize the European championships. It seems obvious.
The FIP is trying to force our hand. But Portugal is free to choose which championship they want to participate in.
Thus, Portugal, as it did in 2019, decided to participate in the FEPA European Championships in 2021 and not to participate in the FIP European Championships.
Portugal will not be present at the World Cup
PM: FEPA vs FIP, aren't we wasting time with these quarrels?
As far as institutional quarrels are concerned, all this is obviously very disappointing. But it should be understood that on the FEPA side, there has always been a desire to negotiate with the FIP and move on. Here too, we ask the FIP the question: what more can we do?
In 2019, FEPA began negotiations with the president of the FIP (editor's note Luigi Carraro). An agreement has been reached. Then all of a sudden, for some obscure reason, the chord finally disappeared. What happened ? Why has FIP backed down? If you get a response from the FIP, I'm a taker.
FEPA attempted to affiliate with FIP. FEPA has written to FIP on several occasions. No response from FIP.
PM: Will Portugal be in Qatar for the world championships?
RO: NO, we will not be in Qatar under any circumstances.
America vs. Europe an imitation of EuroAmerica Padel Cup
PM: There is a controversy regarding the recent competition in Sweden "America vs. Europe "organized by Lisandro Borges. Can we know why?
RO: First, bravo for this great event of padel, because the level of the players was incredible. I am very close to some of the players who participated in it. I have a lot of respect for them.
But to say that this is the Ryder Cup of padel, a copy of the famous golf event, to say this is the first event of its kind, and to call it a battle of the continents, is nonsense.
First, there has already been a EuroAmerica Padel Cup previously, in Portugal and organized by FEPA and CAPF (Continental American Padel Federation). So to say that this is a big first is simply faux.
Then, EuroAmerica Padel Cup had she resemblances to the Golf Ryder Cup. First, it was not an Argentina against Spain. (editor's note. "America vs Europe" in 2021, there were 8 players / team including 5 Spaniards and 5 Argentines)
Thus, EuroAmerica states that you must have at least 7 countries represented and no country can have more than 3 players in the team. In addition, no player from a country can play with a player from the same country.
In this way, we involve many countries and not just the biggest ones.
We all need to sit down and start from scratch.
PM: What is your opinion on the WPT, the APT Padel Tour and the 3rd professional circuit that Lisandro Borges will set up?
RO: I would like to see le World Padel Tour and the APT Padel Round come together on the same line and move forward together. There are smart people on both sides.
As President of the Portuguese Federation of Padel, we welcome every tour in Portugal. All players can participate in all the tours offered in Portugal. It is the role of a federation not to be linked only to a single circuit.
As for Lisandro Borges, I don't know him, but I think it's premature to talk about things that don't exist.
PM: We are a little lost with all the problems related to the padel. Do you understand it?
RO: I understand. And we are all victims of it. Our sport must be organized. We need a new order, a new beginning. First, professionalize the institutions. A lot of people have used sports to promote themselves and stay in control. You have to break ego wars.
Le padel is booming and so much the better. This boom hides the sinking of the institutions that govern us. And the fans are fed up.
It would take a huge challenge. We all have to sit down and start again from the beggining.

I have become a real fan of padel when I attended the first edition of the FIP RISE Canet-en-Roussillon in 2021. The atmosphere, the game and this sport motivated me like never before to combine my profession and padel.