Present at Roland Garros, Robin Haziza, director of the Human Padel Open, tells us about the backstage of the event which will begin in Toulouse in barely a week.
Frank Binisti: Robin, the countdown to the Human Padel Open is launched, with the best players, the best players in the world. Can you tell us more ?
Robin Haziza: The preprevias will begin on Sunday June 12 at the 4Padel in Colomiers with totally free access for all. Qualifying will end on Tuesday evening. Then, will start at 4Padel part of the women's draw, and maybe a few little surprises, I won't say more, on Wednesday and Thursday.
For the Palais des Sports, we will start on Wednesday 15, with the first rounds of the men's draw, until Sunday 19 with our two men's and women's finals.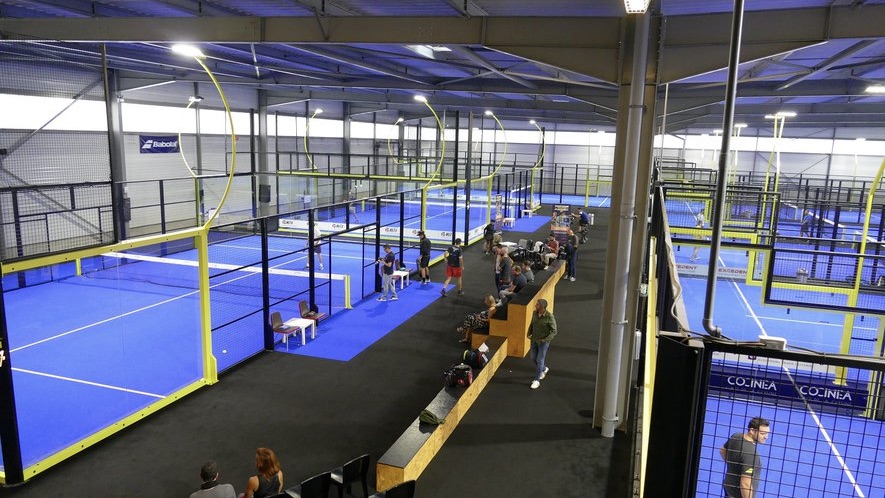 Players from padel, but not only…
FB: You told us, there will also be a few celebrities. There will probably be an exceptional concert with Eyal Bensimon and Florent Dasque. Maybe on the side of the semi-final, I hear?
HR: The idea is actually to take advantage of the padel to combine everything we like: a little music, a little party, a little celebrities, and very beautiful padel obviously. We have set up a fairly unique VIP area in the history of the Palais des Sports. So yes, we play our relationships. We have Eyal and Flo who will undoubtedly give voice in the stands and outside.
We're gonna have an All Star tournament Padel Game with a lot of celebrities that we will find in Toulouse. We will have themed parties every night with the DJ Cut Killer who will be there on Friday night for a very nice evening.
But above all a unique sports program! For the first time in history in France we will therefore welcome the best players on the planet. The world top 10 have confirmed their presence, and I think that's great news for the padel French.
FB: Among the celebrities you had already given a few names before. Some other names maybe?
HR: Tony Parker will be present. Some players of course from Stade Toulousain, we will see according to the result of the Top 14. But Stade Toulousain is obviously essential in Toulouse. We can talk about Vincent Clerc, Thierry Omeyer who is there, we will talk about Teddy Riner who will also pass. Racket in hand, it's less easy for Teddy, but he'll be around. I think we'll have some great people and we'll all have fun.
Occitania, cradle of padel in France
FB: Can you tell us a bit behind the scenes of this tournament? Where are we in terms of organization today?
HR: It's an adventure that dates back more than a year and a half now. Negotiations with the Word Padel Tour were tough. We managed to get the rights a little over a year ago. It's a long race against the clock and indeed we had imagined a Palais des Sports fitted out with a gauge we'll say correct for the padel in France, i.e. 3 people.
And then we were surprised, a little like everyone else. We were, what we call in the jargon, "sold out" on Saturday and Sunday. So we will welcome 3 people twice on Saturday and Sunday.
Obviously the other days, Wednesday, Thursday, Friday, it will be a little quieter, we try to fill in and do the maximum. But in any case it's a great signal. We also chose the Occitanie region for that, because it is a region where the padel French 20 years ago.
We took the gamble to do it, we didn't know it was going to work so well, so much the better. This also allows us to create other events a little later in the year which will be just as magical, I hope. So it's a very good omen and we can only rejoice in the popularity and the fact that the stands will be full in any case for Saturday and Sunday.
FB: Will we be used to seeing this tournament in Toulouse? Have we left for many years in the same place? How will things evolve?
HR: This is our real wish. Without hiding the current situation and the arrival of a new circuit, we'll see. But in any case, once again, the idea is to be the first to have carried out this event, to welcome the best players on the planet to France.
We will try to deliver an event that is as beautiful as possible, have the most beautiful party possible. And I believe that when you deliver things that are successful, there's no reason it shouldn't last. In any case, that's our goal, we'll see the political side, FFT, Premier Padel, World Padel Tour...
I believe that many things will still happen but in any case the initial idea, given the popular success, is to make this event permanent. Now today is a big question mark, we are 15 days away from the event, let's take advantage of this party and then we will do the accounts afterwards.
A 100% accessible event
FB: For this tournament, we will be entitled to something new with the partner NGTV. I believe there will be matches that will be broadcast at 4Padel ?
HR: Beyond NGTV, obviously we thank them, there is a real partnership with you Padel Magazine, unavoidable, as we know. So effectively preprevia and previa players will be "streamed" at 4Padel thanks to NGTV and Padel Magazine.
We can also say that we will see a lot of French people. The fourth wild-cards have been assigned in men in preprevia, and he will have three wild-cards in women in preprevia as well. There will also be two men's teams in the final draw.
As always we will have Alix and Léa in the women's draw, and then another wild-card in the women's tableau, the name of which I won't say because today we can't announce it yet. But in any case the French will be on the bill and we are happy that NGTV and Padel Magazine be part of the adventure.
FB: Will Benjamin Tison and Teo Zapata be directly integrated into the main draw?
HR: There will be two wild-cards in the male chart. Obviously Benjamin and Teo, without betraying any secrets, are natural candidates and I can almost say that they have the Wild card, there is no secret. For the second wild-card, there is debate. There was an arbitration, there are discussions with the World Padel Tour, so I will not announce here the name of the second wild-card.
And for women we will have a French women's team in the final table in addition to our national Alix and Léa.
FB: To get a wild card, do you need 100% French pairs in a way?
HR: Either way, it's a sensitive topic. In particular for the best players who see themselves removing a place in the table in favor of players who are not necessarily professional players. This was the case in Miami.
In France, we avoid that because we have had French players for many years who travel the world of padel to be efficient. Johan, Bastien, Thomas, Jérémy, these are players who have the preprevia/previa level. They probably don't have the level of the table that's the reality, but that doesn't mean they're amateurs. These are players who have a real professional career in the middle of the padel.
So I think we won't be criticized on the choice of wild-cards. Afterwards there is an arbitration which is done, the French ranking counts, the last results count, here we are, we will see at the end who is elected.
His personal projects
FB: Let's talk about you, are you going to continue playing? Will we see you at French championships or international tournaments?
HR: The desire is there, the time less. What I can say is that I'm going to fly to Israel to do the Maccabiah, the Olympic Games for the Jews in Israel. And for the first time in history, the padel will be an official discipline of the Maccabiah Games. So that's for the slightly funny side, a little bit anecdotal.
For the rest, yes I want to play, now I'm not in great shape. And when we haven't played too badly padel, we rather want to come back in good conditions. Today, my physical condition does not allow me to fight with the best in all objectivity. Now we'll see, we let the World Padel Tour of Toulouse on which I have been working for more than a year now, really full iron, and we will see later.
But in any case there are always good friends from the France team who call me from time to time to play a tournament: it's a good sign.
Watch the interview in full below: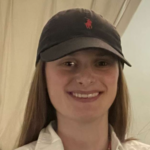 Initially attracted by tennis, I want to take an interest in padel to discover the different hidden sides of this sport. This is why I decided to join the team of Padel Magazine. See you soon on the grounds!