The program "Live with an athlete by Robin" is a great success. Based on an exchange on the "stanpairo" format, the interviews are always of high quality.
Robin Haziza, the new coach of the France team of padel ladies launched on his instagram page et facebook page of Padel Magazine an appointment not to be missed with every week a cross-talk between a high-level athlete outside the world of padel but who practices this sport and experience, the generosity of Robin Haziza.
Interviews with my guests work very well.

This allows their community to discover the padel through this interview. This is a big promotion for the padel.

These exchanges will take place until the end of confinement. Then it will be back to life! We look forward !
If the interviews generally take place every Sunday during the confinement, we will have the chance to have others scheduled for Thursday at 19 p.m.
After Paul-Henri Mathieu and and Valentin Porte, this Sunday at 19 p.m. we will have an athlete from the world of Rugby and not just anyone…
We will continue with a very big week between "THE FACE-TO-FACE" andLive with an Athlete by Robin".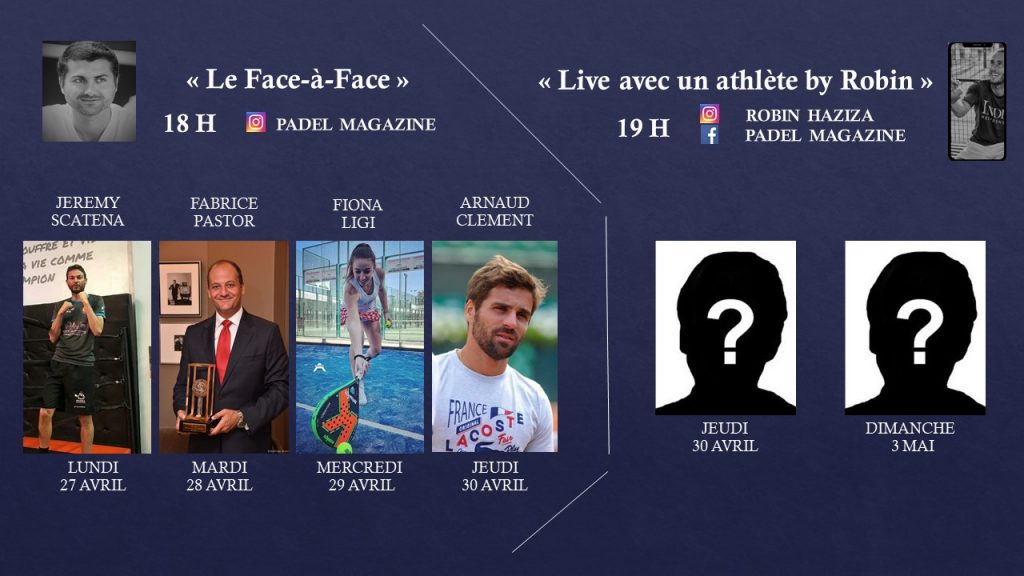 Franck Binisti discovers the padel at the Club des Pyramides in 2009 in the Paris region. Since padel is part of his life. You often see him touring France going to cover the major events of padel French.