The statistician of padel, Romain Tapin from Padelonomics gives us his opinion on the first interviews with the new director padel of the FFT, Arnaud Di Pasquale. Positive negative ? You will see that as always, his words are interesting and they allow us to have another view of one of the characters in the padel French.
The ambition of the Olympic Games and that of a Roland-Garros padel
I read the first interviews with Mr. Di Pasquale, the new CEO of padel French. And you, convinced by his first steps?
- We feel a passionate person who believes in padel
- There is a real desire to develop a federation of padel within the FFT
- The strategy for international outreach seems good (with the desire to have a Roland-Garros du padel and Olympic ambition)
- He is aware of the legal vacuum between the public and the private sector and we feel that he wants more justice on the treatment of private clubs
- He has the will to set up the license padel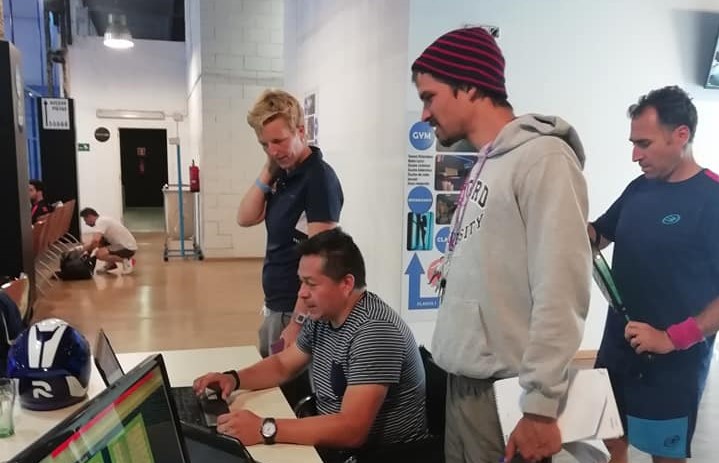 Too shy about the private sector? Too much tennis?
However, there are points to review:
- On Form. I would have liked Arnaud Di Pasquale to point out the fact that the private sector represents 50% of the grounds in France, including 80% of the indoor grounds instead of his communication "The private sector is 25% of the clubs". It's a bit minimalist communication ...
- I still felt a mentality that was a bit too "tennis" (pyramidal structure, training of young people, competitions, ranking, high level…).
Personally, 99% of my students cannot name me the world's Top 10.
50% of players in Spain are over 39 years old, in France the majority are senior managers between 25 and 55 years old.
Le padel, it is a leisure sports bar, it is not a competition center (and this is why this sport has no trouble doing without a federation in my opinion, a bar does not have need federation to grow).
It will be necessary to train as teachers mostly "Animators" who have fishing (leisure) and not high level Experts as in tennis.
Double talk ?
Arnaud Di Pasquale says that tennis and padel are not in competition. Double talk ?
Le padel obviously cannibalizes tennis (80% of tennis players padel are tennis players or former tennis players in France). This is also evident in neighboring countries. The outbreak of padel accelerates the fall of tennis.
Overall, I'm happy for the moment, he seems enthusiastic and determined to shake things up. He will have a job, courage to him.
source: Padelonomics

Franck Binisti discovers the padel at the Club des Pyramides in 2009 in the Paris region. Since padel is part of his life. You often see him touring France going to cover the major events of padel French.