Ruben Castilla is the vice-champion of Spain of handipadel. The Madrid player talks to us about the specifics of his sport and the prospects for global development. Find the full interview on Instagram.
The Handi Maestropadel
Lorenzo Lecci Lopez: For those who don't know you, tell us a little about who you are?

Ruben Castilla:"I am 49 years old, I work for a bank. I am married and have a 10 year old daughter. "
Lorenzo Lecci Lopez: You are one of the references of the disabledpadel, what was your trajectory in the padel ?
Ruben Castilla:"I am currently the champion of Madrid. From 2014 to 2016, I was the Spanish No.1. This year we also won the Autonomous Communities tournament which was held in Murcia. I also won two para-inclusive tournaments in Madrid in 2019. "
Lorenzo Lecci Lopez: What are your goals now?
Ruben Castilla:"My goal is always to be in the best pairs of the circuit which has 14 events, and a Spanish championship."
Lorenzo Lecci Lopez: What is the current situation of the disabledpadel in Spain and in the world?
Ruben Castilla:"Handipadel really grew a lot. Since 2009 we have an association that helps people who have suffered an accident to come to our school in Getafe (Madrid), to Sport Padel Indoor. We are about thirty players. We provide them with a chair where possible for them to try, as these chairs are very expensive. We have nearly 200 licenses nationwide. We are the third sport. "
"Internationally, I was contacted by an Italian who asked me how he could train with us. Through the association, we do a lot of events. This year, we will have more resources to promote our sport. In France, there are also several players. "
Lorenzo Lecci Lopez: Do you see the possibility of being at the Paralympic Games in Brisbane in 2032?
Ruben Castilla:"This is our dream. I think when the padel will be Olympic, the handipadel will be Paralympic. We may be too old to play, but we have young people following. It's an experience to be lived. "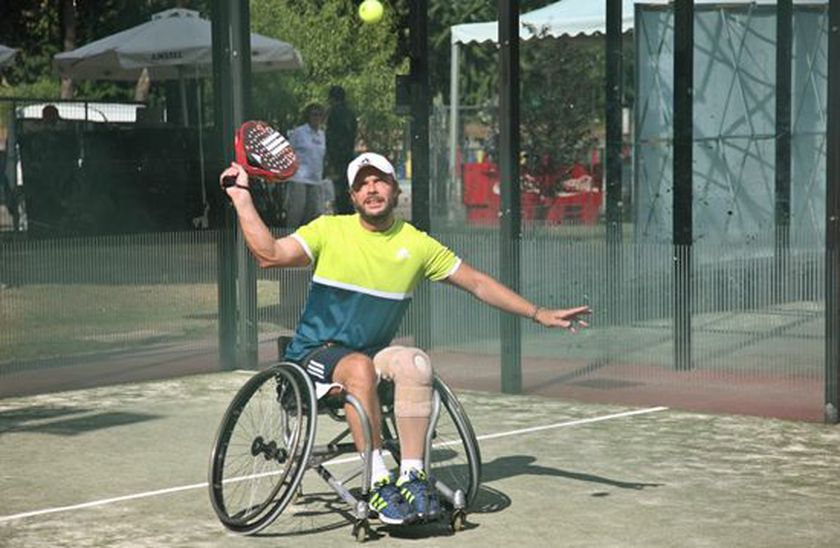 Le padel inclusive
Lorenzo Lecci Lopez: We've known you for a long time at Padel Magazine with in particular the time of the exhibition for the World Padel Tour. Do you regret that time when you could show your sport to the public?
Ruben Castilla:"Yeah, we really miss that not being able to make the exhibitions at the WPT. It is for us the best way to show our sport. I call for this to be done again. It can happen to anyone to have an accident and end up with a disability that prevents them from playing sports as before. Society needs to see that people have a disability but still play games. padel, and that it is possible. It's a different rule, two rebounds, and not much else. "
Lorenzo Lecci Lopez: Franck Binisti told me that he had played a match with you, and that padel it was possible to make a good match with one person standing and one person in a wheelchair.
Ruben Castilla:"It is a modality that we call inclusive. A standing person plays with a person in a wheelchair. In this way, the person who is standing sees very closely what the handicap is.padel with the difference that she is only allowed one rebound, and the wheelchair player has two rebounds. There are pros and cons. On buntings, the standing player may not reach the ball but the wheelchair player may. It's very funny and attractive. "
Lorenzo Lecci Lopez: You play with Starvie equipment. What type of racquet do disabled players usepadel ?
Ruben Castilla:"I've been with Starvie for 4 years. I like round rackets, control palas. Due to the height we are at, we don't really use diamond shaped racquets. Personally I like to place the balls. The control racket is rather used in the handipadel. "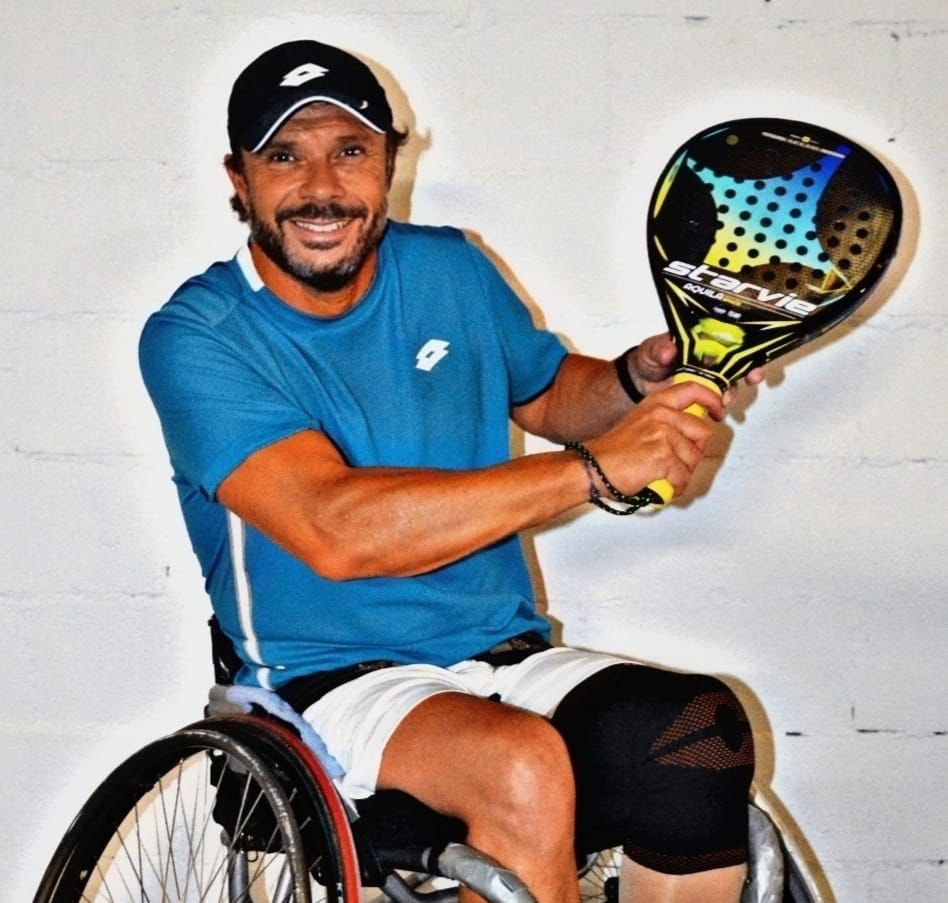 "Your brain is not ready to move your legs with your arms"
Lorenzo Lecci Lopez: What are the tactical specificities of the disabledpadel ?
Ruben Castilla:"There are differences in the areas of attack and defense. Handi playerspadel do not often go up to the net because there is no lateral mobility. The attack zone is a little above the service line. Also, on cushioning, the wheelchair cannot touch the net and it is very hard to brake with the force of the arms. You have to be clever. "
Lorenzo Lecci Lopez: Handipadel, we do not hit as much as padel. Are the points longer?
Ruben Castilla:"Yes. There are long points. Longer than what is currently seen for men on the WPT, but not as long as for women. The points are often long, because you cannot hit by 3. "
Lorenzo Lecci Lopez: What were the psychological difficulties that you had to face to reach your level of play?
Ruben Castilla:"We all have very different stories. In my case, I had to adapt to the chair to practice the sport I did since I was little. Your brain is not ready to move your legs with your arms. It's all about training. "
Lorenzo Lecci Lopez: In everyday life, you don't use the armchair. It must have been one more difficulty to adapt.
Ruben Castilla:"That is true. I have a crutch for walking. It was very hard to sit on the chair and move around. It is a long job. The brain has difficulty in assimilating this displacement. In my day-to-day life I don't use the chair, so it's a disadvantage in a way, but I'm lucky that I don't have to use it every day. "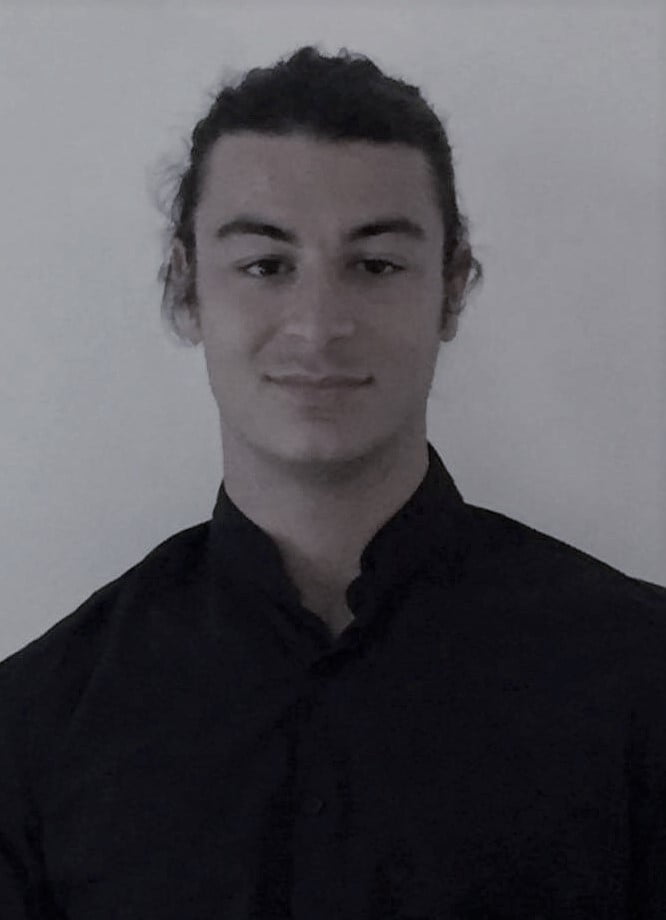 From his names, we can guess his Spanish and Italian origins. Lorenzo is a multilingual passionate about sports: journalism by vocation and events by adoration are his two legs. Its ambition is to cover the biggest sporting events (Olympic Games and Worlds). He is interested in the situation of padel in France, and offers prospects for optimal development.