José Luis Lara Salines and Cédric Carité won the first P1000 Open Shilton Gentlemen at the Cap d'Agde International Center.
In the final, the Salines / Carité pair were opposed to the formidable French pair: Ferrandez / Ritz.
But the Franco-Spanish pair has just been too strong today for our French. She wins in 2 sets 6 / 3 6 / 2.
What to say about José Luis Lara Salines?
The Spanish has managed a great tournament delivering a particularly impressive performance even if his old demons can still resurface. But in this finale, he does not seem to have been particularly provocative.
Jerome Ferrandez, who speaks perfectly Spanish, seemed particularly annoyed and nervous. Even Jérémy Ritz, who has an exemplary behavior in general has struggled to contain himself on this final like this ball that he will send far into the sky due to some frustration on the ground.
What we believe is that these two players were aware of their fate and especially the non selection of Jerome Ferrandez in Team France Padel for the World 2018 qualifier.
But next to that, Salines managed to offer a very high level of play despite some irregularities of Cédric Cartié during this first day. Able in the air to hit hard as to play while touched.
Cédric Carité went on a diet during these two days. A complicated start, but a much better finish.
Ladies side, unfortunately, we will not manage to go to the end of the competition because of the rain.
The Cape Town International Center continues to grow
The International Tennis Center of Cap d'Agde intends to do more in the coming months. Yannick Martinez, the director of the center told us clearly yesterday during our interview.
First of all, an additional semi-indoor padel court will complete the padel offers already offered to the club. Then the club will host the finals of the famous Padel Infinity circuit. The club hopes to be able to inaugurate its new ground at that time ...
Finally, preparations for the National Tennis Cup and National Padel Cup 2018. The National Tennis Cup, the biggest amateur tennis event in the world will celebrate its 31 last candles and will take place at the end of October / beginning of November with in its boot, the National Padel Cup for its 4e year.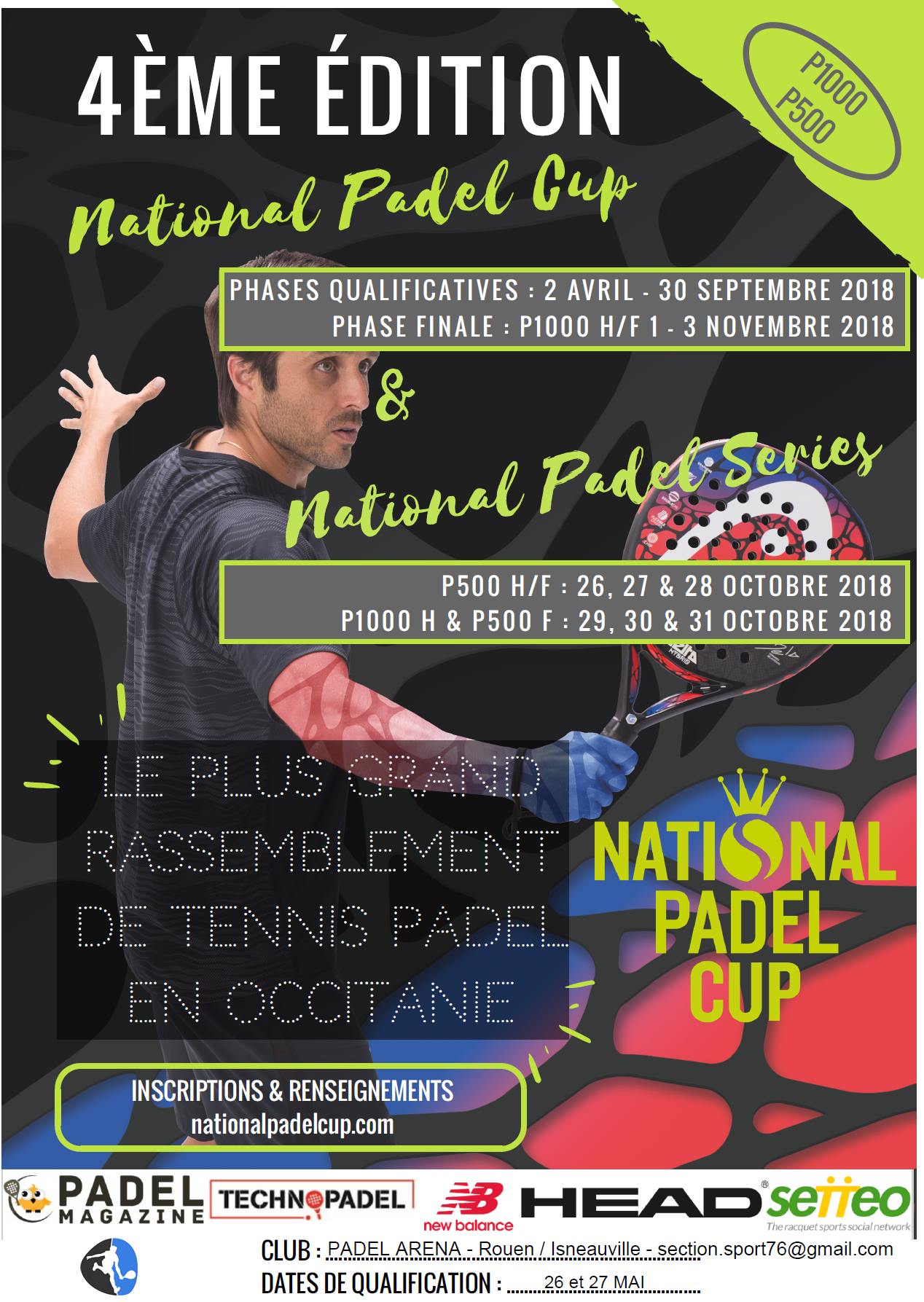 Franck Binisti discovers the padel at the Pyramid Club in 2009 in the Paris region. Since then padel is part of his life. You often see him touring France by going to cover the big French paddle events.