Padel Magazine - And if it was Sanyo Gutiérrez and Maxi Sanchez, the best placed to become the new bosses of the padel global?
This young and talented team gave us an unforgettable show all week ending with a win in the Masters Tournament final on the current 1 World Numbers.
This final of the Masters of padel was stressful and far from being a long quiet river. And to get to the final, it took some strokes of genius, but also, it is true of success ...
While it took time for Maxi Sanchez to settle his shots including his smaches in group stage, the final stages showed all the genius of this striker. While he was rather irregular at the beginning of this competition, he showed that in the big moments, he was able to hurt a lot.
With Sanyo Gutiérrez, a teammate who is not only defending, and also able to take responsibility by releasing unsightly lifted smaches, this team has something to do very bad next year.
During our interviews you will soon be able to consult on our website and our facebook pageSanyo and Maxi have confirmed that they intend to stay together for a long time and fight to go as far as possible next year.
So yes, this final was not over because Bela had to give up after losing the 3e set 7 / 6 (The final is played in 3 winning sets), yes Sanyo and Maxi also had the chance to fall in the semi-finals on Matias Dias and Cristian Gutierrez, two men who seemed not to have been at 100% during Masters, certainly here also because of physical problems including this problem in the abdominals for Cristian confirmed here too by Matias to Padel Magazine last Sunday.
But during 3 sets, the show was well and truly there. The goal of the world's number one were to finish this match in 3 or 4 sets to preserve Bela's ankle. The so-called "outsiders" did not hear it that way.
After losing the 1er set to tie-break, the world 3 numbers showed that they had mental, by attacking the 2e set of the best ways by a break. The 3e set was electric and intense. We felt BELA wobbled at times, however this 3e and so last set was concluded by an 2e tie-break won this time by Sanyo and Maxi.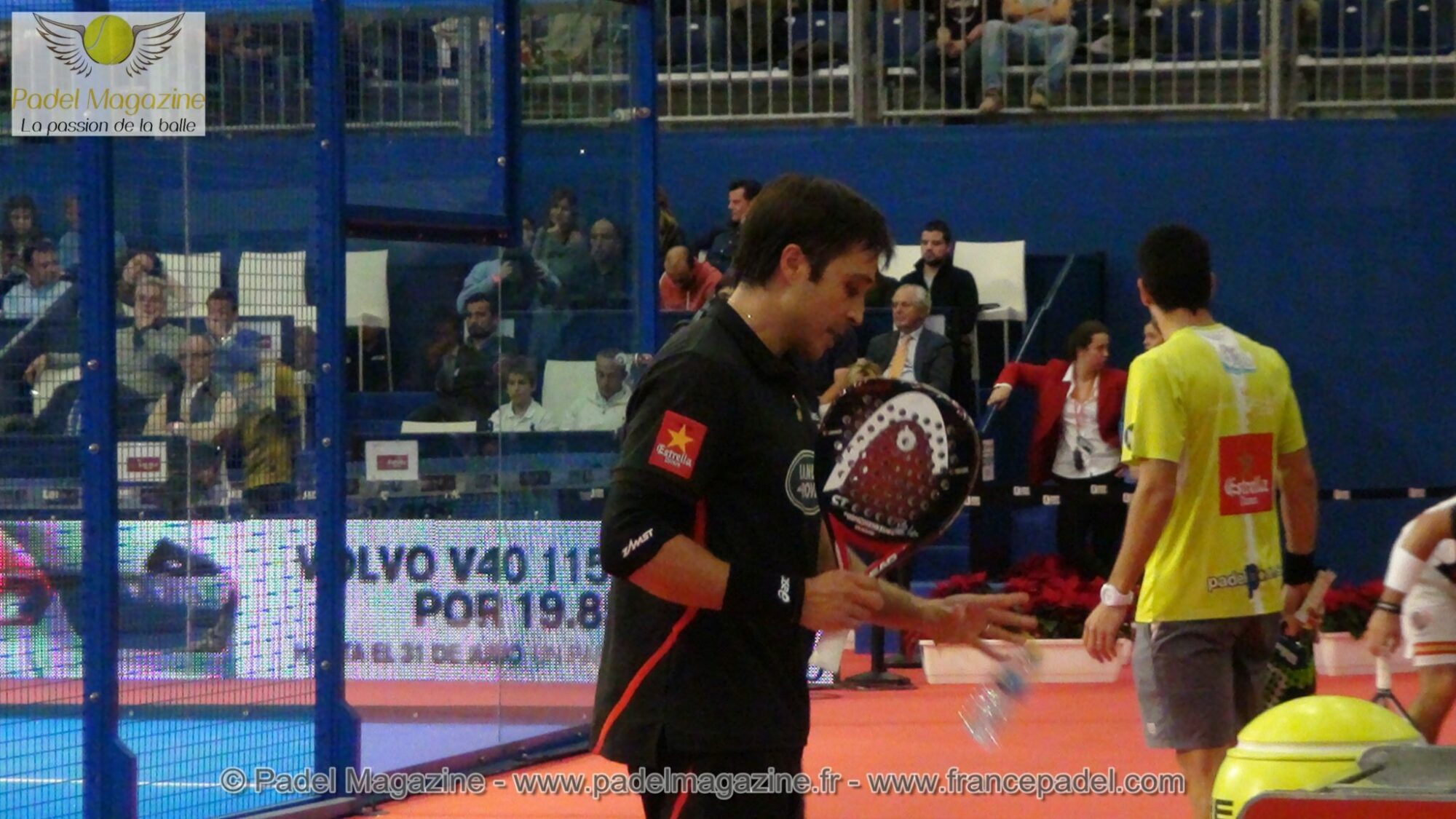 Juan Martín Díaz and Fernando Belasteguin, without even consulting, went to see the referee right after the loss of this 3e set to throw in the towel. The tactic of finishing (and winning) at worst in 4 sets was certainly seen before the match.
Given the spectacle proposed by these men, the public remained a little on his hunger because he hoped the match will continue ... In vain.
Well done to Sanyo and Maxi for their tournament and their journey throughout the year. We obviously hope to see Cristian and Bela in top form next year!
Franck Binisti - Padel Magazine

Franck Binisti discovers the padel at the Pyramid Club in 2009 in the Paris region. Since then padel is part of his life. You often see him touring France by going to cover the big French paddle events.