Sanyo Gutiérrez is in a very particular and totally unprecedented situation. Indeed, his teammate Agustin Tapia cannot play for the moment Premier Padel, because the links between its Nox brand and the World Padel Tour prevent him. Padel Alto goes to meet the "mago de San Luis".
A lackluster start to the season
Sanyo: We've been pretty consistent, but I think this break has been very good for me. It helped me make up for lost time in pre-season. I was 20 days without being able to train because of health concerns, in a pre-season which was already very short. I was not 100% physically.
"Despite that, we were able to win one tournament in Reus and reach the semi-finals in the other tournaments. In the end, in such a long season and with so many competitions, consistency is key. We are happy ; from now on I will try to help Agustín more, who is doing very well, but I will try to be more up to it.
Lebron/Galan: the pair to beat
Question: You have faced number ones in 3 out of 4 tournaments, and the difference on the scoreboard has been huge each time, whether for or against you. How do you explain it?
Sanyo: In the match in Alicante, the score was 6-1 6-1 for them with three golden points in each set, and they won them every time. Today you lose by that score and it seems like a big difference, but maybe it's not that big. At Alicante we didn't play well in key points, and they did. In Reus we also won important gold points which gave us confidence for the rest of the game.
Question: Not so long ago, you were the leaders of Race 2022, and now you are second, just behind Ale and Juan, do you think you are the pair to beat?
Sanyo: They are definitely the pair to beat. the padel that we practice is very fast, most of the time the conditions are neither slow nor fast and they are excellent. In these conditions, they feed on their striking power, where it makes the difference. When it goes very fast, it can balance out a bit because we are also able to hit. But since we play a lot of tournaments in intermediate conditions, they are the pair to beat, they are the best.
Le padel pro, like tennis
Question: How did you feel after participating in the first tournament of the new circuit? Premier Padel ?
Sanyo: My feelings were mixed. Regarding the organization of the tournament, everything could be seen on television, it was really spectacular. But the internal part, which was not seen, was even better: the players' room, the places for warming up, the physiotherapy room, the players' restaurant, really amazing. I had the chance to discover tennis during a Masters in London with Juan Carlos Ferrero from the inside and it was the same thing, the same quality of facilities, except that instead of playing with rackets long, we played with short rackets. (Laughter)
Question: And the game?
Sanyo: I finished playing a semi-final in Vigo, went quickly to Qatar, arrived to play the next day without training and lost. If I had won, I could have picked up the pace. I went from an indoor game to an outdoor game, with opponents who had just played 8 games, and they beat us well. Also, I played with Agustín (Gutiérrez) with whom, despite being my nephew, I had only played three games in my life. We always trained against each other, but never as partners !
Without Tapia, it's hard
Question: Will you play in Rome with Tapia?
Sanyo: I don't know yet, but this year, if Agustin Tapia cannot play the circuit, it will be very complicated for me. Because in the end, I will have to train with two partners, with two different systems of play, and that will make the season very complicated for me.
Question: Will you continue with your nephew in this case?
Sanyo: If Agustin Tapia really can't play Premier Padel, I will try to take it in the best possible way, and I will continue with my nephew who will become my official partner for this circuit.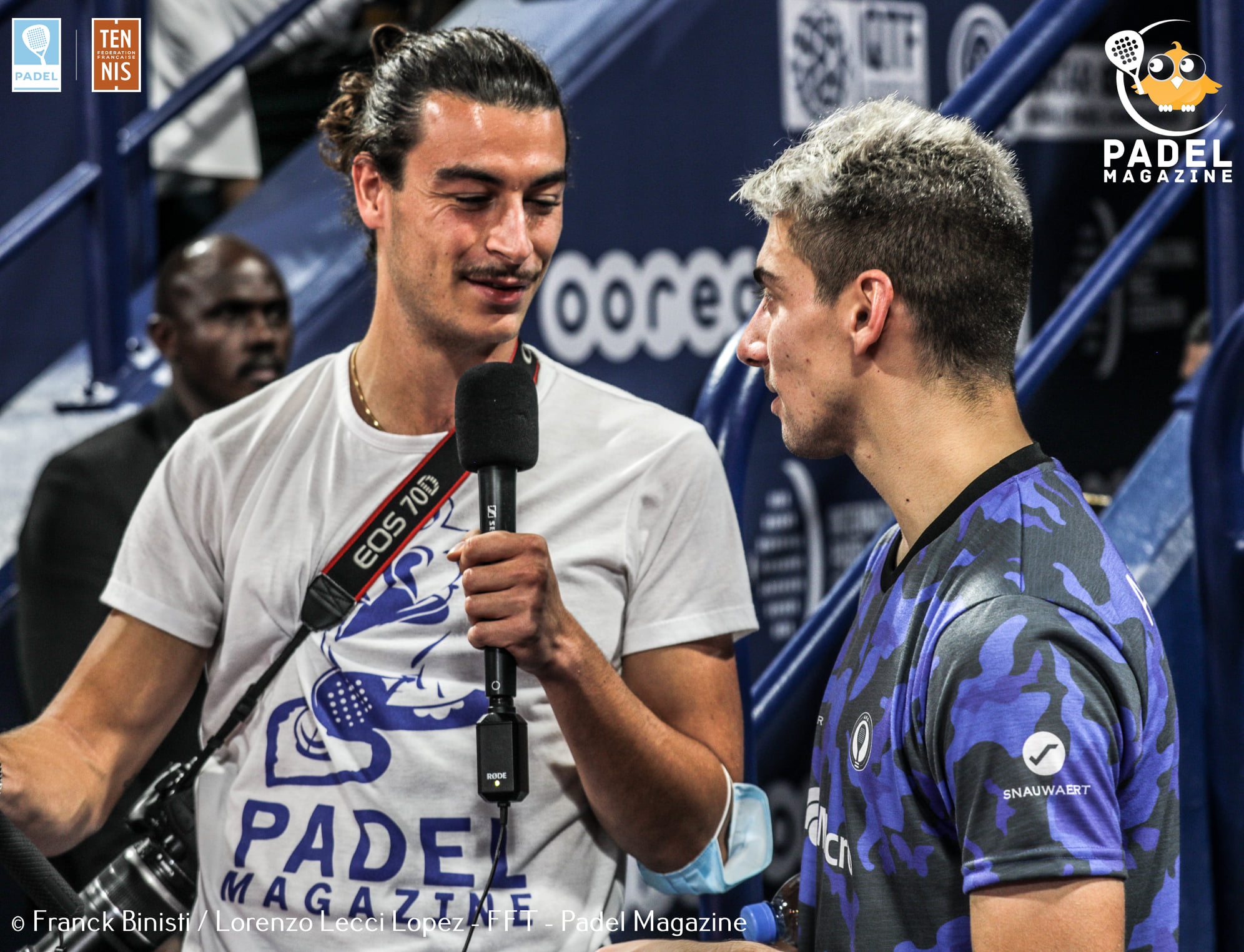 From his names, we can guess his Spanish and Italian origins. Lorenzo is a multilingual passionate about sports: journalism by vocation and events by worship are his two legs. He is the international gentleman of Padel Magazine. You will often see it on the various international competitions, but also on the major French events. @eyeofpadel on Instagram to see his best photos of padel !