The uncertainty of the future of Jeremy Scatena, No. 1 in France, has been resolved. Scat prepares his luggage to go to Paraguay, and play on theAPT Padel Tour. We interviewed him by video conference.
APT Padel Tour with Sergio Icardo
Lorenzo Lecci Lopez: What is your news? Where are you with the APT Padel Tower ?
Scat:"It is in the process of being signed. It is 99% safe. What is certain is that I will do the first 2 tournaments of the year at Paraguay. I'll be leaving in a week. "
"I have the chance to play with Sergio Icardo, ranked 93 in the WPT. It will be the best ranking partner I have ever had. It is recognition for French players. Ben Tison is playing with the 91, so it's kind of the same situation. "
"We had a good season and we are recognized. As a French person, it is not easy to have better ranked partners. It's a real recognition of a level of play. "
The reasons for his departure
Lorenzo Lecci Lopez: What are the reasons that pushed you to change circuits?
Scat:"The main reason is that my driving force is happiness and freedom. With the WPT, the fact of not sharing streaming matches with my family, not sharing videos, not being able to take pictures… "
"The World Padel Tour it is a dictatorship! We can not do anything."
"I needed to go in a circuit that let me do more things, that recognized me, that didn't make me play on court 13, and that paid my bills. The WPT hasn't paid me a bill since I've been home. "
"The French, we are not treated very well at the WPT, and I think that will change. The fact that I'm leaving is a signal to them, they should say to themselves "maybe we're kidding and we'll take better care of people who come from outside". It's important that there are the best French, Portuguese, Swedish and Austrian who come to the WPT. When you look at the registrants, there are only Spaniards or Argentines, there are no more nationalities. We are not considered by the WPT, and we have no visibility. "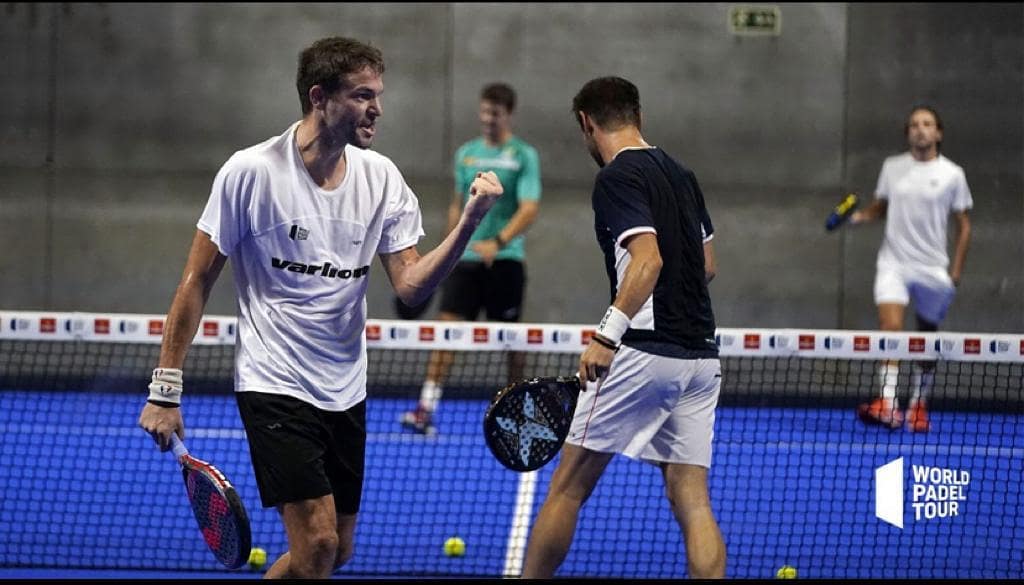 WPT review
Lorenzo Lecci Lopez: The WPT calendar is out this week, and we have 3/4 of the events in Spain. On the APT, we have at least 11 countries visited ...
Scat:"It's very simple. Whoever finances the WPT is a brand of beer (Estrella Damm). In 90% of the countries of the world you cannot advertise with alcohol. The main market for Estrella Damm is Spain. Today, unfortunately, our sport is an advertising object for beer in one country. It's sad."
"I think that it will evolve rather quickly because there are Swedish investment funds which are put in the World Padel Tour, and who want to organize tournaments outside Spain. "
"Of course the international circuit today is the APT, and the WPT is a Spanish exhibition circuit."
Lorenzo Lecci Lopez: Will your departure open the way for other players?
Scat:"There are plenty who will join me, and very, very good players. Players ranked 40 to 60 in the WPT. After the French, I don't know. Ben Tison Maybe join me in a few years, but what is certain is that the WPT will treat him much better than before. I think they will pamper him. "
"For the WPT, losing the two best French, the guys who can draw, that would really be a big loss."
"The proof, they are starting to do streaming in the pre-previa, the previa, they are talking about changing the points system, because their system is very closed, and to follow the ATP of tennis. The WPT will evolve a lot under pressure from the APT. "
The French circuit
Lorenzo Lecci Lopez: On the French circuit, we still don't know who you're going to play with. Rumors said you were going to play with Gaby Reca, but the dates don't quite match those of the WPT. Do you know who you are going to play with?
Scat:"Exactly, it is an idea that fell through. I think it would have been good for me. I will probably do the P2000 with Sergio Icardo. I will also probably play with Robin Haziza, because it's the best right still available. There were Bergeron and Tison but… "
"That's what makes me saddest. Having the title of champion of France is really close to my heart, and the fact of not having one of the two best players on the right, it is a minus to become champion of France. After that it depends on the conditions, if it's indoors or outdoors. If it plays outside I have a lot more chances. "
Icardo, a solid player
Lorenzo Lecci Lopez: What will Sergio Icardo bring to your game?
Scat:"He's a left-hander, someone who has the experience, a very solid. He's going to play a bit slower than Ben, with feints. He is someone who defends very well with the windows, and who has made great games this season, arriving in the previas final like us. It brings me safely to go to everyone. I also had Miguel Olivera, the Portuguese n ° 1 with whomi it didn't happen in the end, maybe it's something that will happen later. "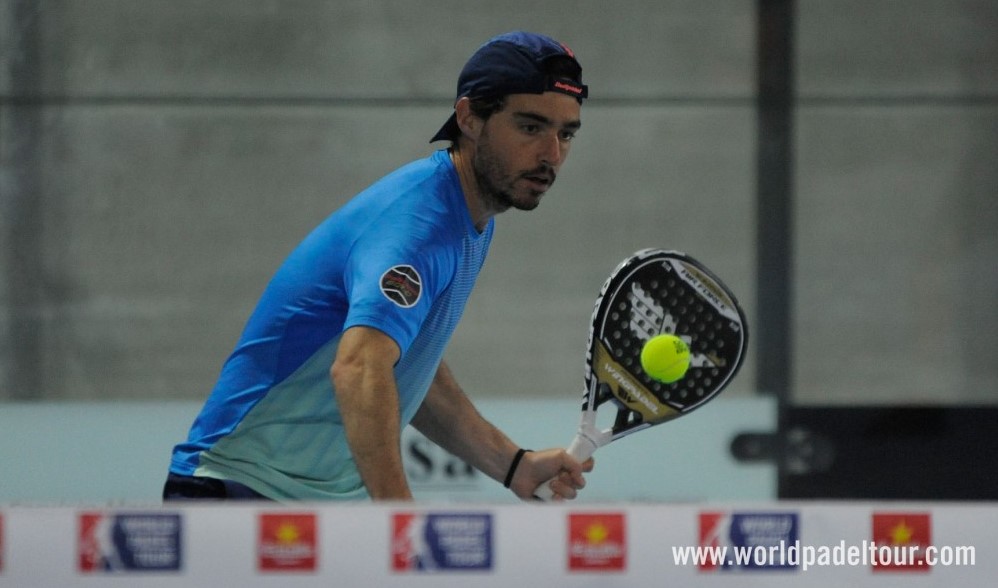 An ideal pre-season
Lorenzo Lecci Lopez: How was your preseason on the island of Turks and Caicos

Scat:"I went there because I was quite mentally ill. I did 3 first laps on the 3 WPT because things were not going very well with Ben, I didn't feel very good on the pitch anymore. I felt bad in my life with the Covid, the restrictions, taking away my freedom, it touched me a lot and I decided to leave. "
"I took the opportunity to change my body. I took 10 kilos including 8 or 9 of muscles. I took the sun, I did activities, I enjoyed life and it did me a lot of good. We don't have time to build up muscles when we work out padel. I feel it well on the field, I am sheathed. It's a big plus and it will bring me. "
Le padel in the USA
Lorenzo Lecci Lopez: You were able to go play in the United States, how is the padel over there ?

Scat:"For the padel is developing, we need an American ambassador who is able to lose money in the padel. Miami is the most developed place in the United States."
"It is clear that this is the place where Nalle (Grinda) went to live. It is an engine, it makes discover the padel to people in his community who have money. These people build land at home, and receive stars. These people try and love it padel and then sponsor entrepreneurs who make clubs of padel. "
"The United States is on! It is developing at high speed and there it is the total explosion. "

Final Master Objective
Lorenzo Lecci Lopez: What will be your goals on the APT? There will be more possibilities to seek tournament ends.
Scat:"There will be between 15 and 20 very good players on the APT. My dream is to play the Master Final, therefore to be in the top 16. "
"With the APT, I won't have such long tables in terms of games. With Ben, when we played in the top 50, we were 50% winning. When I go to play top 50 in the first round of the APT, I can win. The advantage will be not to play 5 games before reaching the top 50, and arriving tired. "
"I hope the APT will be retransmitted because there is a big demand to see sport, see people and joy. "
For those who would like to see the interview, it's just below!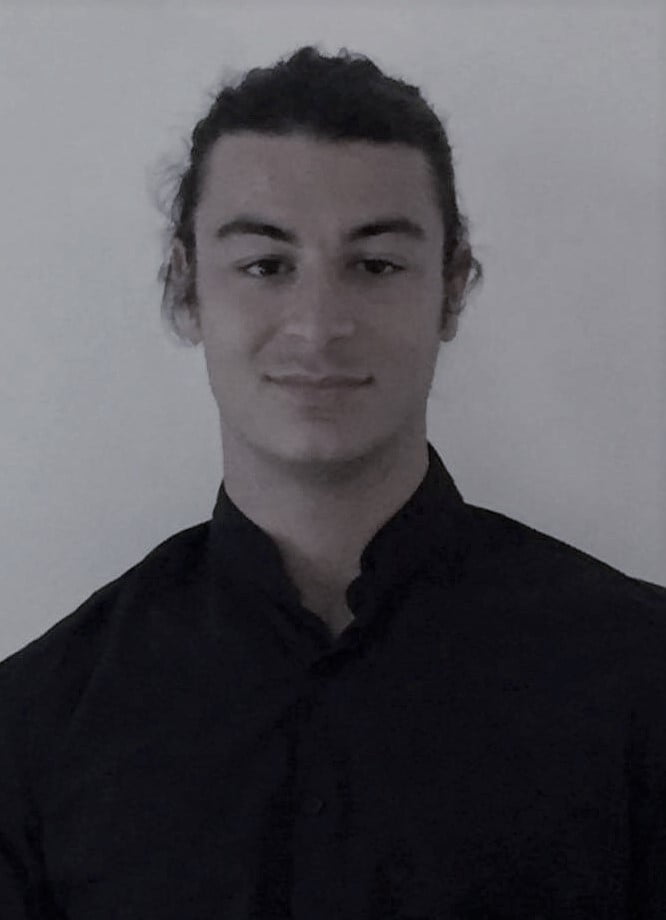 From his names, we can guess his Spanish and Italian origins. Lorenzo is a multilingual passionate about sports: journalism by vocation and events by adoration are his two legs. Its ambition is to cover the biggest sporting events (Olympic Games and Worlds). He is interested in the situation of padel in France, and offers prospects for optimal development.