The Scatena/Maigret pair promises to be explosive, on the ground but not only. Very close outside the courts, the two new teammates tell us the secrets of their collaboration!
"Off the field we always got along very well"
Padel Magazine : How did this Scatena/Maigret collaboration come about?
Jérémy Scatena: "For my part, this idea was born at the end of 2020 when Tison and Bergeron decided to play together, but I don't really know why I didn't contact Adri and it didn't happen"
Adrien Maigret: " At the end of 2021, with Scat I participated in 2 tournaments, Nîmes and Toulouse. The 1st won with great difficulty in very particular conditions and the 2nd, we lost 6/3 7/6 against Thomas Leygue and Bastien Blanqué who were very fit this time of year. We felt that we could do better… and that with a little more practice on the right and in conditions that favored us a little more, we could do much better.
Following that, I came out of these two tournaments having had a lot of fun, I felt very good on the field and I found that Scat was a very good partner for me. Off the pitch, we always got on very well. We spent a lot of time together during the various championships played with the France team. We have a good feeling, however, as opponents we often got a little fried (laughs) "
Padel Magazine : On paper, you are two players on the left. And finally… how were the roles distributed, how did you approach the positioning?
Jérémy Scatena: "We are two players on the left, but Adri has been wanting to try his hand on the right for a while and he started to do so this year in Marbella, notably by playing matches with Johan (Bergeron). I think he has great potential on this side, especially in attack.
Adrien Maigret: " In my head, I never thought of playing on the left with Jérémy. The main reason is that Scat is a professional player. He devoted his whole life to the padel and for years now. He is very efficient on the left and he has a very powerful smash.
For my part, I devote less time to training than him, I work on the side. Even if the padel is very important to me, I don't consider myself a pro player. I try as much as possible with the possibilities I have to play as much as possible, but it's not my main activity. Also, I played quite a bit on the right to be sparring from my buddy Benjamin Tison and I always loved playing on the right. My 1st official match on the right was in Marbella at the 2021 European Championship and I think I did pretty well. "
"In attack we will be really strong, now we will have to work on the defense"
Padel Magazine : "Adrien Maigret on the right: do you think that there is potentially a way to go even further? Do you think it could be even more dangerous? "
Jérémy Scatena: "I think that in attack, we will be really strong, now we will have to work on the defense and in particular certain patterns of play to quickly take back the net. When we know the quality of Adrien on the fly and to block opposing smashes, we should find a solution! "
Adrien Maigret: "I think I have qualities in my game that allow me to perform well on the right. But I still have a lot to work on to be as strong as on the left. It's a new challenge for me. I like it ! "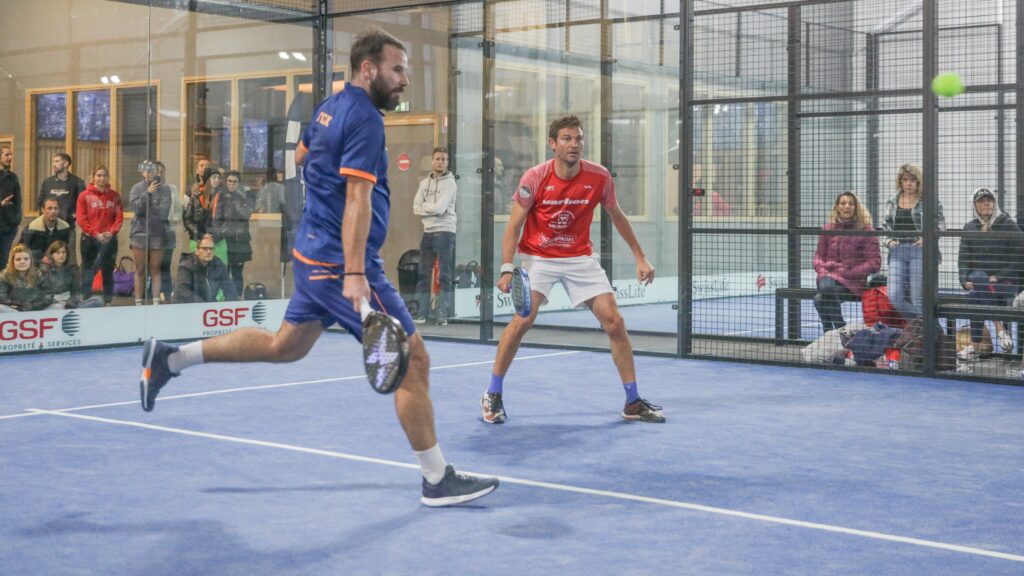 Padel Magazine : " A question for Adri: will Scat give you back the smile and the joy of playing on a pitch? "
Adrien Maigret: " What is certain is that Scat is a competitor and I know that in each match he will give his all and fight until the end. And for me, that's important. Because it can happen to me to let go mentally when things go wrong. I think that for that, it will do me a lot of good. His experience of the pro circuit will also serve me a lot tactically. We'll see over time, but the few games we played, I always came out very satisfied even in the event of a defeat so it's a pretty good sign "
Padel Magazine : This time the question is addressed to Scat': Does Adri have the temperament it takes to improve you and "get you back on track"?
Jérémy Scatena: "Already I don't think that many people know about it, but I have a lot of affinities with Adrien. I spend a lot of time with him at France team rallies. He is a cultivated person who has character and who likes to debate. It's nice to share time with him. At level padel, it's been a while since I had a French partner to be competitive, the only time was in 2020 and they canceled everything altogether (laughs)… So already in terms of motivation for the French tournaments, it is something else. "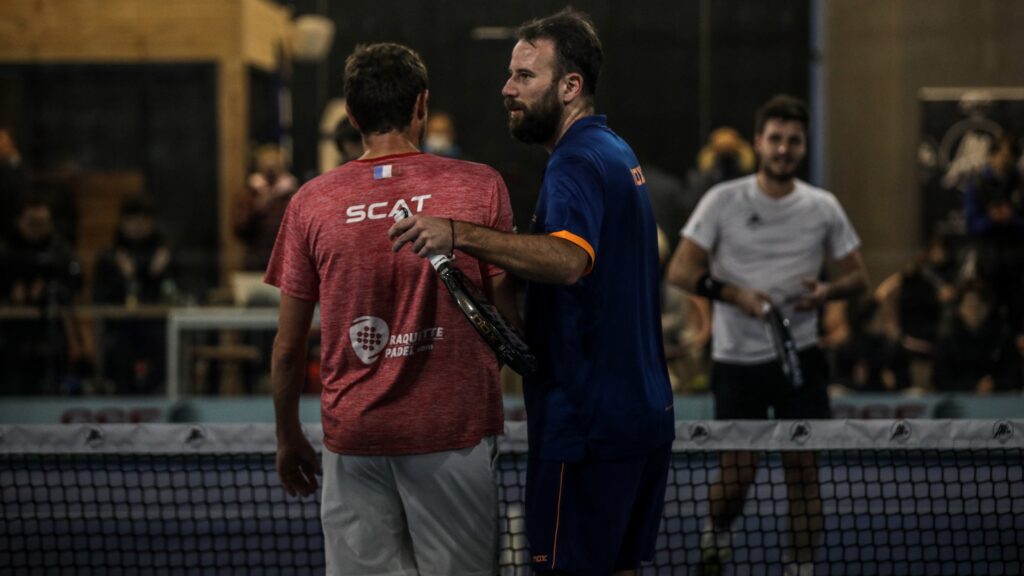 "We are going to do international tournaments together"
Padel Magazine : Can we say that this pair is built with a simple objective: to become champion of France 2022?
Jérémy Scatena " I don't know if we can reasonably aim to be French champions at the start of the year, the appetite comes with eating. I think that we must have as a first objective to have a competitive way of playing, to do the maximum of tournaments and training sessions together to gain confidence in our team. "
Adrien Maigret: "For the moment we will first focus on what we must put in place on the ground to be efficient. For that, we will try to play as many tournaments as possible in France until March, then we will set goals afterwards. What is certain is that we decided to play together to be as efficient as possible. "
Padel Magazine : Will we see you on international tournaments (APT Padel Tour, FIP Tour… WPT, the Open which will take place in France)?
Jérémy Scatena: "Yes, we're going to do international tournaments together, that's for sure."
Adrien Maigret: "Yes we want to play international tournaments together, but Scat is the conductor. L'APT is an increasingly efficient circuit so in order for him to be able to maintain/or even improve his ranking, he must necessarily play with a partner who allows him to enter the final tables and why not be seeded. I will make myself available when Scat needs me on the day he doesn't have a stronger or higher ranked partner than me."
Maigret: "I want to find my place in the French team"
Padel Magazine : Ambition Team France also. Adrien, is playing on the right also a wise choice to reintegrate her?
Jérémy Scatena: " For my part, the last world championship was not a success because I realized the importance of having affinities with a partner, because apart from Ben and Jo who played together in the end, I hadn't played with anyone else, which put me in an awkward position. The fact of playing a whole year with Adrien is an essential point to be an essential pair in the France team. "
Adrien Maigret: "Personally, I don't think about that today. Of course I want to find my place in the France team, especially since it was taken away from me for non-justifiable reasons. But I don't want to talk about it, it's in the past, I've moved on. In any case, I know that I have the level to be there again. It's up to me to show it on the pitch in 2022! "

Passionate about football, I discovered the padel in 2019. Since then, it's been crazy love with this sport to the point of abandoning my favorite sport.