Jeremy Scatena, the French number 1 inAPT Padel Tour is back.
He signs a very convincing comeback with this great victory with his Argentinian partner, Facundo Dominguez, during the APT Future 500 in Fuengirola.
Recall that it is the first French to win an APT competition, and that he is maybe on the way to winning a new one!
During an interview for Padel Magazine, Jeremy opens up about his hard times, his season and his future.
"I am in my emotions and my spontaneity"
FB: Three consecutive victories, that remotivates after a complicated period?
JS: Oh yes ! I decided to do French tournaments again because it's important for me to compete with all that that implies: finding my partners, my supporters, testing my physique, my mind, enjoying playing again, winning.
APT side, the future 500 was for me a tournament rich in emotions; It had been a long time since I had managed to feel so good mentally.
FB: Following the APT video where we see you thanking your supporters, we saw a few messages mentioning that you should have thanked your partner and greeted your opponents first ...
JS: I am a player who lives his sport to the fullest; it's a huge part of my life. When I win I am like a teenager kissing the prettiest girl in college! My heart is pounding, I am in my emotions and my spontaneity, not in control. My emotion is my performance engine.
I was so happy to have won, to share that with our supporters who were present - with the current sanitary conditions, having an audience is a luxury! - that indeed, I rushed towards them but I immediately turned the corner towards Facundo and our adversaries.
"Paquito didn't want to play this match"
FB: We will inevitably come back to a moment that touched you, it was this mishap during the European Championships with Paquito Navarro in the semi-final.
JS: It was a very complicated moment for me, I felt betrayed because I was not given the opportunity to explain myself.
My view of the facts is that Paquito Navarro did not want to play this game; he tried to negotiate for 25 minutes so as not to dispute the game.
He walked into the field; it immediately put a tense atmosphere.
When, from the first point, after a long exchange, I let out a "vamos!", The tension rose a notch.
Then on the second point, when Paquito was about to serve, my partner JT Peyrou was back, so I asked him to wait and I didn't go on the ball - still a notch in the ambient tension.
Then, from the second game on when I was doing window returns, he made inappropriate comments about my game, then insults which I will spare you.
The game was going quite well on our side; I think they thought it was going to last and it didn't suit them. In short, I am not in their head, but they made the decision to give up.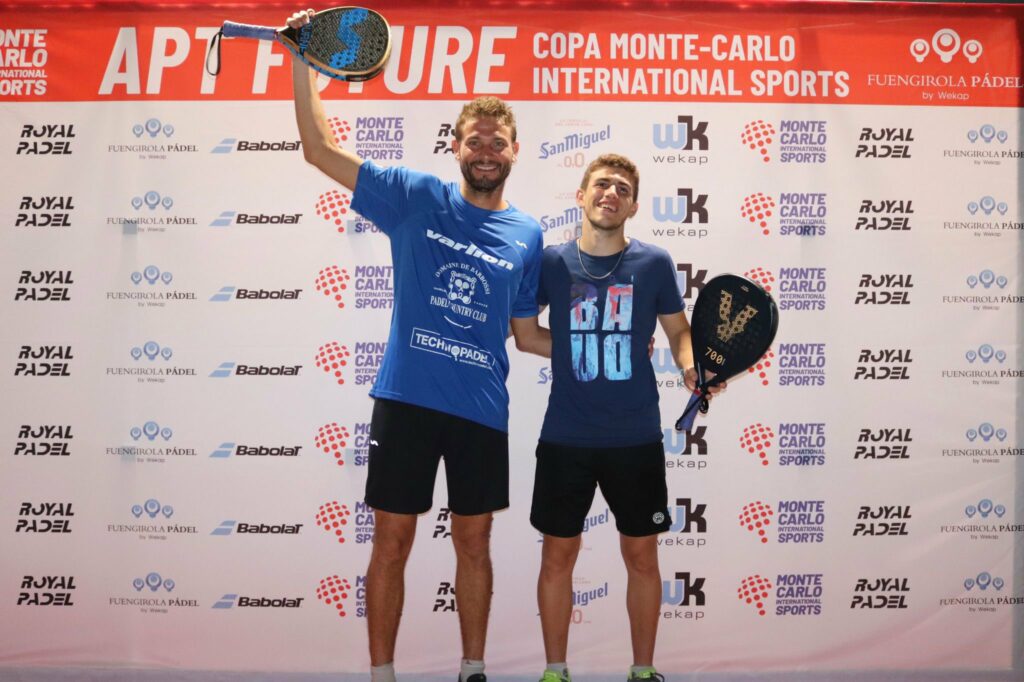 "The FIP should be the guarantor of the freedom of the players"
FB: You are one of the first French and even international players to join the APT. It was not always easy. You were also disappointed to see the reaction of the World Padel Tour...
JS: Let's say I made my choices. Within the APT I find values ​​that are dear to me such as fairness and passion for padel. There is a philosophy which intends to value the players and the sportsmanship. Fabrice Pastor and Thomas Johansson are addicted to padel and I like when passion is at the center of the project.
Exit the ranking of World Padel Tour, it is not pleasant. Every point and every place I had won them on the field. I have invested a lot. And it is also very expensive. Unilaterally, without any discussion, this circuit thus removed me from the list of the players of the WPT with all the points which are connected there.
I knew that in making the decision to leave the WPT for another circuit, there would be penalties and that my choice would be criticized. The WPT went so far as to deny me access to a tournament that was taking place near my home. Other players are in this situation. Their behavior is disappointing.
I assume - for me what matters is that I feel like I belong.
FB: Besides, more generally, the current WPT players have refused their first offer. Another pro circuit launched by Lisandro Borges could see the light of day. What's your take on all of this?
JS: I think that the more we open our circuits padel, the more our discipline will be known and recognized. What matters is to create a virtuous circle around this sport to extend it internationally. Players should be able to be free to play the tournaments they want.
Besides, I think the International Federation of Padel should be the guarantor of the freedom of the players. It is contradictory to want to democratize a sport while only supporting a pro circuit, especially when you know the pressures that the WPT can exert on certain players.
You may or may not like the APT Padel Tower. But what is certain is that the circuit has made it possible in a single year to advance the interest of the players, more than the WPT over the last 5 years.
A new association with Santiago Frugoni
FB: FFT Padel Tour Pyramides P2000, APT Padel Tour, the French championships of padel ? Who will you play with?
JS: Regarding the P2000 of the Pyramids, I will play it with my new partner, Santiago Frugoni, who is 21st in the APT and with whom I will play the last 6-7 tournaments of the year.
Regarding the French Championships, I might do them with Nalle Grinda. Because Robin Haziza forfeited the event. But the ball is especially in the camp of the organizers. We hope to get this Wild Card. Otherwise, I will not do them unfortunately.
FB: We are going to end on the game and the competition: do you see the sky clearing up? What is your program ?
JS: Yes I see the sky clearing up. I am in a new dynamic.
The three tournaments that I have just won allow me to regain confidence.
I work on my physique and my mind to be on top of what I can give on the pitch whether it is for my partner, my audience, my sponsors, all those who support me.
So now, "vamos": we give ourselves 200% to be on top and go as far as possible.

Fan of padel and of Spanish origin, the padel runs through my veins. Very happy to share with you my passion through the world reference of padel : Padel Magazine.