The grounds of padel get better every year and the days when concrete runways were the norm is slowly fading away. However, the discipline remains traumatic for the joints. Two Italian specialists mention certain innovations to limit the risk of injury.
Break down the gesture
Mauro Testa, biomechanics expert based in Turin in Piedmont, is renowned for having filed several patents in the field of sports innovation. He notably made a major contribution to the making of the athletics track at the 2008 Beijing Olympics, after the athletes suffered numerous injuries during the previous edition in Athens.
His role as a bio-mechanic was crucial and his knowledge also applies to the padel. "You have to know the genesis of injuries to prevent them, taking into account the technical gesture, he explains in the columns of the Corriere dello Sport. The human body is a machine that must work in balance. The padel has, like football, many changes of direction which can create trauma for those who are not prepared. As it is practiced by many amateurs it is necessary to pay attention to the warm-up and perhaps use accessories that would limit trauma".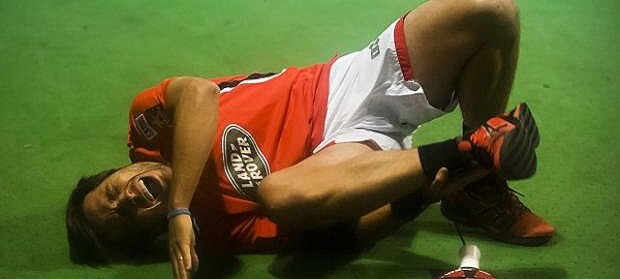 Studying the vibrations of the arm

Gnatologist (mandible specialist) and prosthetist, Marco Zilia is a specialist in problems related to mandibular occlusion which causes postural imbalance. His first tip: "If you feel any trouble in your posture, don't neglect it". He also worked on a tool with the player Marcelo Capitani to study the vibrations of the arm and the loads of the whole body.
"The padel is a great sport but there are many injuries. Among the main ones, there are inflammation of the arm, frequent for the many twists and turns. We need to adopt little remedies to avoid these traumas ".
Among the innovations for the upper body we can mention the various antivibrators, elbow pads, but especially rackets specially designed to avoid epicondylitis.
Limit lower body injuries
Au padel we run, we jump, we bend down and we change our support very often. In order to feel as stable as possible, some brands offer innovations that reduce the risk of lower body injuries. Nox launched its first shoes, developed with the podiatrist specialized in high level sport Marta Rueda. The SoXPro brand offers patented socks, which allow you to have an impeccable grip in your shoes and limit the risk of trauma to the ankles or knees, while improving your performance on the court!
Today's research will be the best allies for the amateur players of tomorrow. Thanks to these scientific advances, the whole practice of racquet sports could quickly be improved in the coming years!
I am a sports journalist living in Barcelona and obviously a fan of padel.
RMC Sports, L'Equipe Magazine, Sport24, Infosport +, BeIN sports and now the icing on the cake: Padel Magazine ! ;)