OSS Barcelona offers you a unique padel workshop in Barcelona. See and train with the best players in the world of padel tempted you?
It is rare to have the opportunity to see live the best players in the world ...
We took the opportunity to associate the event with a personalized padel workshop ...
The program includes training and games with Spaniards in the morning, then the WPT in the afternoon before ending with festive evenings in Barcelona, ​​and relaxation time in a SPA hotel by the sea ...
What to treat all lovers of padel!
ATTENTION: Limited to 20 places
Do not wait any longer … Ask for more information or register for the MASTER event on this link: www.padelbarcelone.com
You are not available on these dates, no problem, OTHER FORMULAS OF INTERNSHIPS ARE AVAILABLE EACH WEEK OF THE YEAR!
Let us know your desires: https://www.oss-tennis-padel-barcelona.com/contact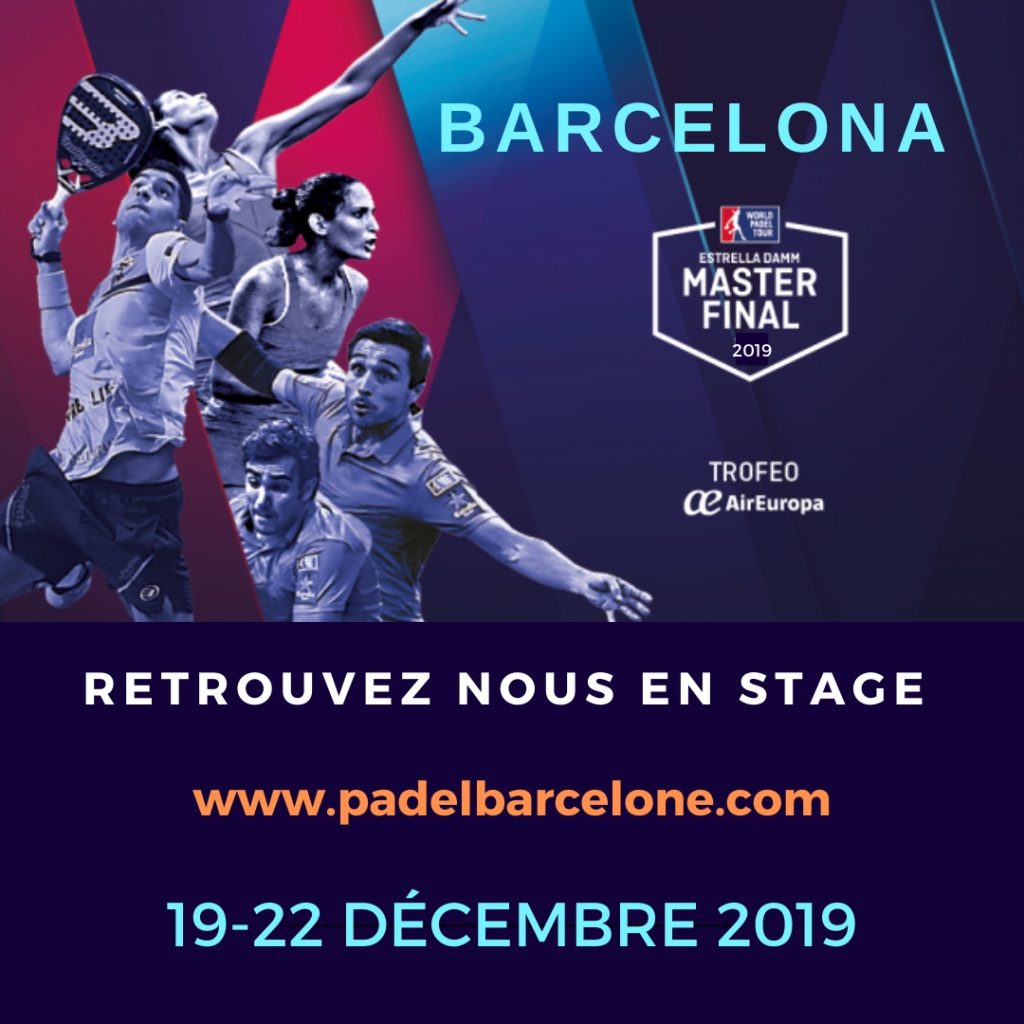 On the same subject: