On Saturday May 21 and Sunday May 22, women will be honored during an exclusively female P1000 at the Spoon Center Thise, near Besançon.

So that the players can be in the best possible conditions, two hotels are partners:
• Victor Hugo and Spa 4*
• Silver Fountain 3*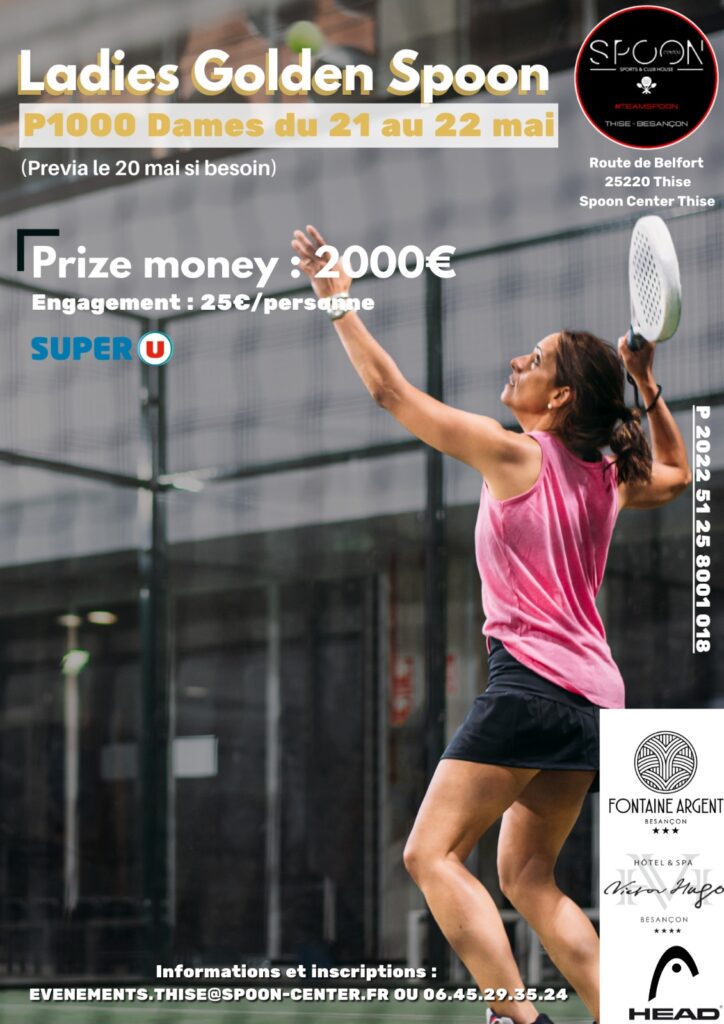 In addition, on this occasion, the FFT, represented by Marianne Vandaele and Alexia Dechaume, is organizing an initiation for women on Friday May 20 from 18 p.m. to 21 p.m. The goal is to introduce our fabulous sport to as many of them as possible.
Many of you are expected during this women's weekend at the Spoon Center: Route de Belfort, 25220 Thise!
For more information, contact: evenements.thise@spoon-center.fr

Team Padel Magazine tries to offer you since 2013 the best of padel, but also surveys, analyzes to try to understand the world of padel. From the game to the politics of our sport, Padel Magazine is at your service.