La Player's Academy prepares the new season in the most beautiful way. A winter course is therefore organized within the marvelous club of Pyramides" from February 21.

On this occasion, "Les Pyramides", a place combining authenticity and elegance, opens its doors to you in order to have the privilege of taking part in the courses organized by the Player's Academy.
The Children and adults courses will take place from 21/02 to 06/03 with week and weekend formulas!
There will also be a special adult course du 28/02 to 06/03 with Melissa Martin as a coach: a special "Tactical and Communication" formula for up to 8 players on 2 fields for all those who wish to benefit from valuable tactical advice and want to learn how to communicate with their partner. Very important in a sport as tactically rich as padel !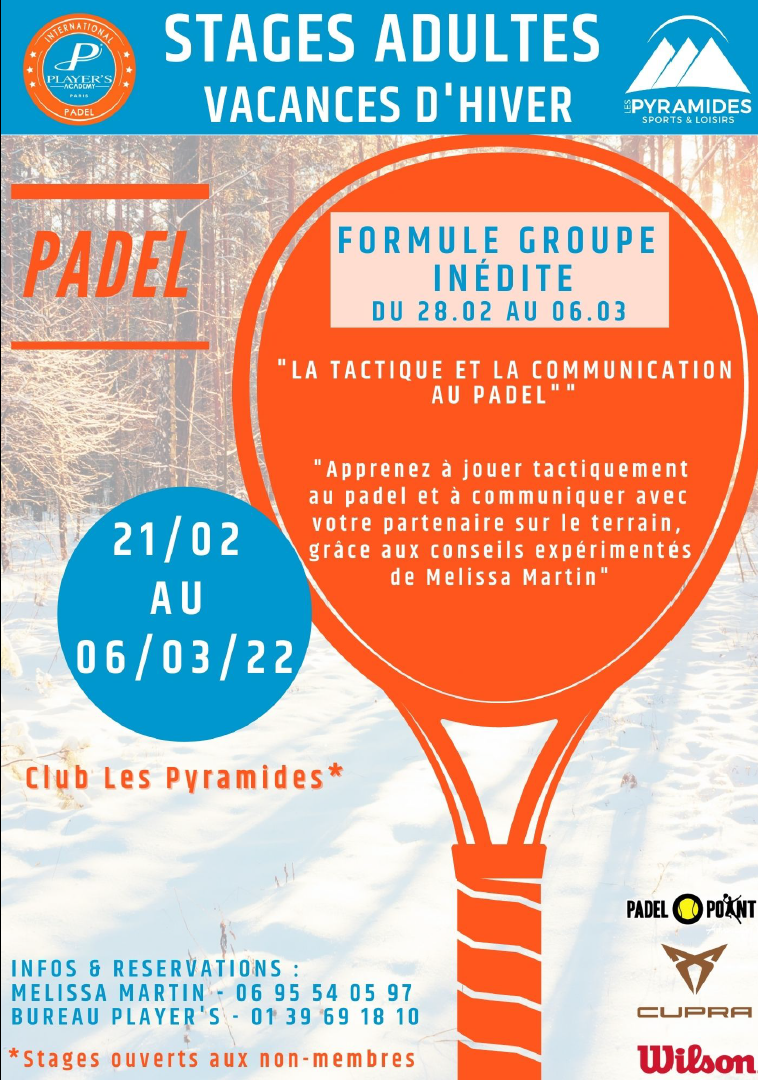 Passionate about football, I discovered the padel in 2019. Since then, it's been crazy love with this sport to the point of abandoning my favorite sport.