New week and new extension contract for the Spanish brand. This time it's the turn of Coki Nieto to extend his contract with StarVie for three additional seasons, i.e. until 2025.
The Madrid player has been linked to the brand since his debut in the padel. He was part of the Estrella Damm Foundation where he trained physically, technically and tactically until 2013. This opportunity allowed him to combine his studies with training and competitions with the best junior players in Spain. It was in 2018 that he signed his first professional contract with StarVie and now both parties pay tribute to this union with the formalization of this renewal.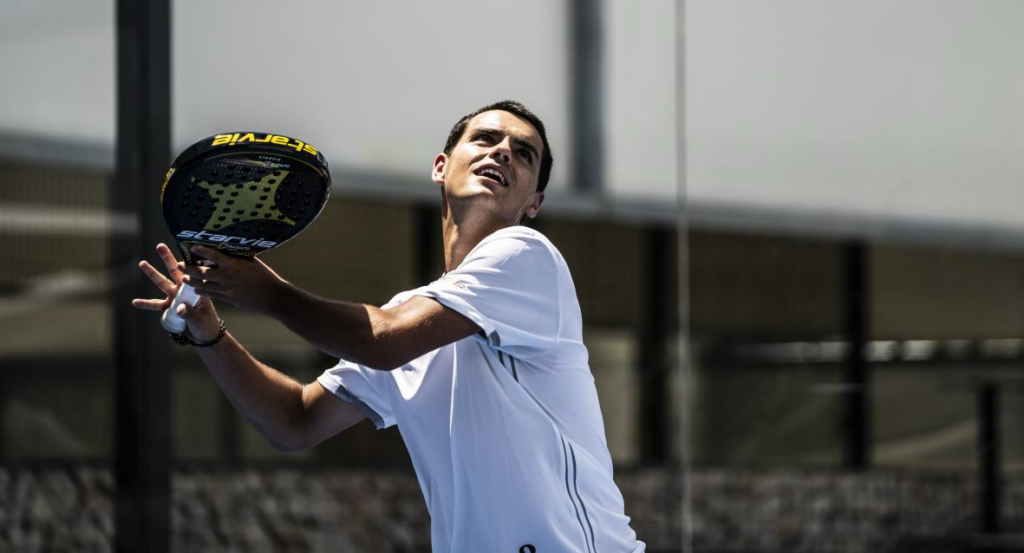 "Renewing with StarVie is a source of pride because in addition to being one of the best brands that exist, they bet on me from the first moment. Thanks to this, I had the opportunity to devote myself to what I love, namely playing padel", Says Coki Nieto.
The Madrid player continues to progress exponentially over the seasons. In 2015 he conquered the world junior championship in Mexico, in 2019 he signed a final at the WPT in Mijas with his partner at the time, Javi Rico, and last year he was notably crowned world champion. in Qatar. The player stands out not only for his great talent, but also for the values ​​and education on the pitch that accompany him in every tournament.
"He has been linked to StarVie since its inception and we hope that this union will last for many more years. For us it is fundamental and we are proud to have it as one of the main assets of the brand. He is a great professional and we are sure that he will achieve everything he aspires to. ", Says Jorge Gómez de la Vega, CEO of StarVie.
Coki Nieto, 23, started the 2022 season by showing the great level of play with his current partner Miguel Yanguas, becoming a solid binomial, able to beat the number two duo in the world rankings in the last Reus WPT. As a goal for this year, the player hopes to win as many matches as possible and try to reach the Master Final.

Passionate about football, I discovered the padel in 2019. Since then, it's been crazy love with this sport to the point of abandoning my favorite sport.