For two years we have noticed that the discipline is becoming more and more present in the four corners of the world. But what about Spain, the cradle of padel global?
This is what we are going to see today.
The number of licenses
We told you about it at the beginning of the year, at the end of 2021 the Spanish Federation of Padel accounted for 96 licensees. An unprecedented record.
This figure represents a 22% increase between 2019 and 2021.
Many thought that Spain had reached its limit of development but it seems not and that it still has a good margin of progress.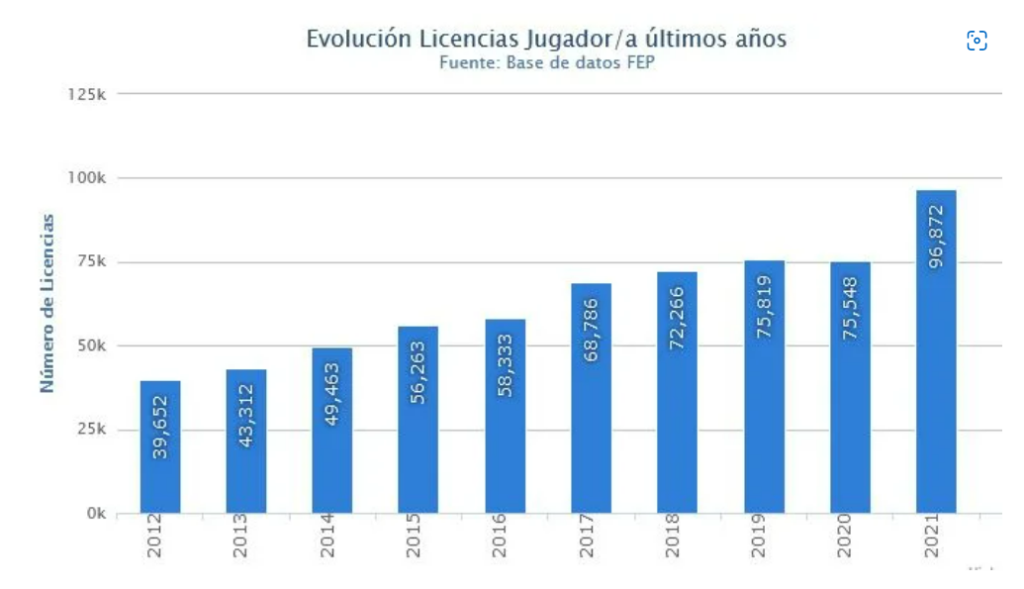 Regarding France, the FFT does not look gloomy because apart from Spain it is doing better than its European neighbors by registering no less than 18 licensees.
Le padel in front of tennis
We all know that with our Spanish friends there are sports that occupy a more than important place. Football, which is considered a true religion, holds the first place in terms of the number of licenses (907).
Then comes the hunt. And yes, the Spaniards are true hunting enthusiasts and the number of license holders exceeds the 300 mark! Golf, climbing and basketball are also all the rage among sports enthusiasts on the other side of the Pyrenees. Indeed, the country enjoys an incredible climate and a variety of landscapes allowing lovers of nature, hunting and other disciplines to find what they are looking for.
And in sixth position, we find the padel with its 96 licensees.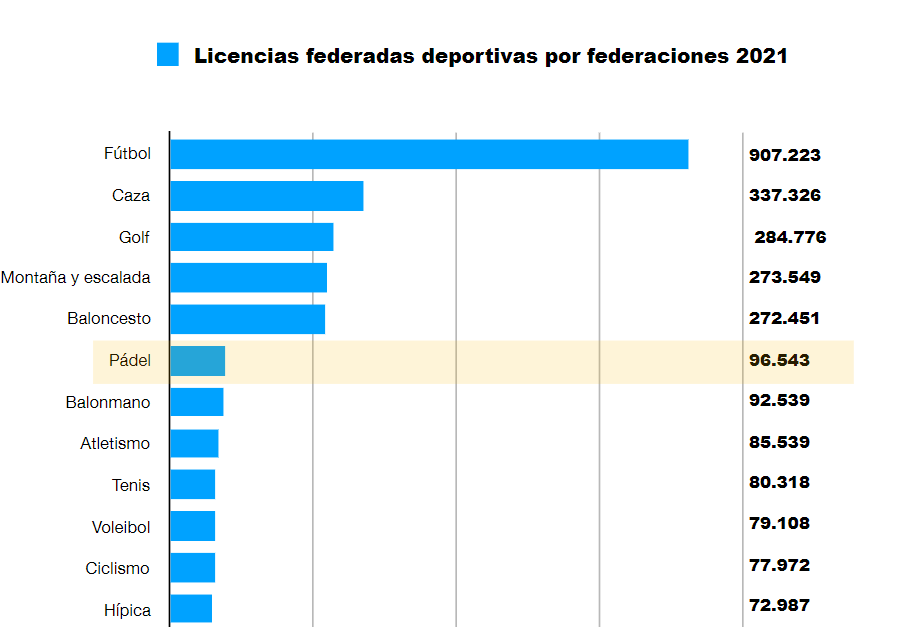 "And tennis? " you ask yourself.
It is overtaken by handball and athletics which respectfully record 92 and 539 federal practitioners. Tennis joins the ranking and obtains the ninth place.
Evolution of padel compared to other sports
In 2021 the padel grew by 2.7% compared to the total number of licenses in Spain in the other disciplines.
It's an excellent development which proves once again that the pala takes precedence over other sports and grabs more and more ground.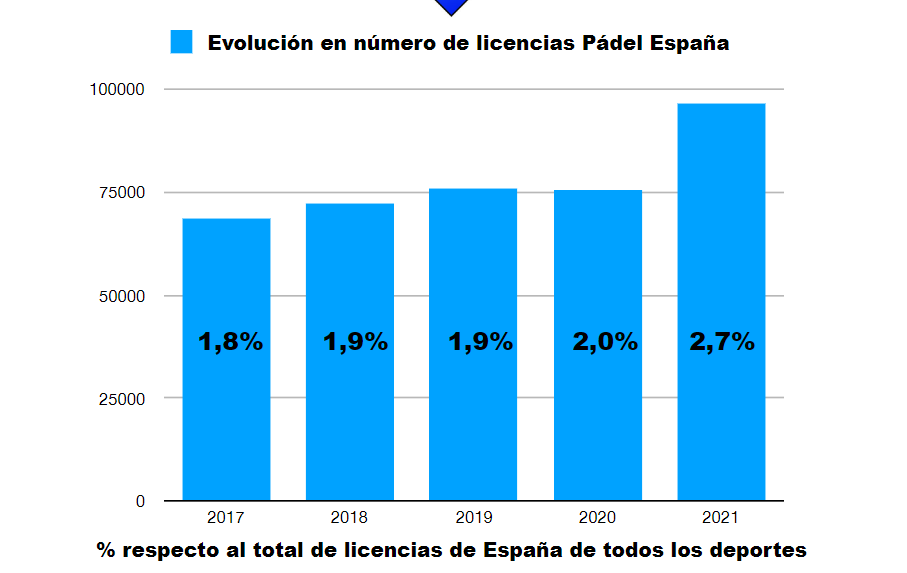 Where do we play the most padel in Spain ?
Two regions stand out the most for their number of members.
First of all Catalonia which holds 21 members and immediately after Andalusia and its 157 federal practitioners.
Madrid and Galicia are added to the rankings by respectfully counting 9 and 966 players with a license.
All these figures tend once again to highlight Spain's considerable progress on the padel worldwide and despite good results, it does not seem to be stopping there.
Credits: A vibora for dinner

Fan of padel and of Spanish origin, the padel runs through my veins. Very happy to share with you my passion through the world reference of padel : Padel Magazine.