Antonio Martins, founder of CARTRI Padel, chairs this company with a Portuguese soul but established in Spain for many years.
Hardworking, very active and always looking for innovative solutions and new associations, someone who is not afraid to travel thousands of kilometers a year to praise his products around the globe is a visionary who likes to shock and revolutionize.
Its commercial strategy has therefore naturally opted for "100% Made in Spain" production (for the Premium lines).
As he puts it so well: "Quality, support for local production or the promotion of Spanish industry are non-negotiable pillars for Cartri and, therefore, our commitment to "Made in Spain" contains more value and meaning. All our premium rackets are therefore handcrafted in Spain, with human quality control at each stage of production "
Palas with unusual shapes and confusing cosmetics amuse this iconic CEO who has the ambition to conquer the world after only 6 years of existence.
Until next week the test of the Tamarait, let's go today for the test of the superb Cartri wolf !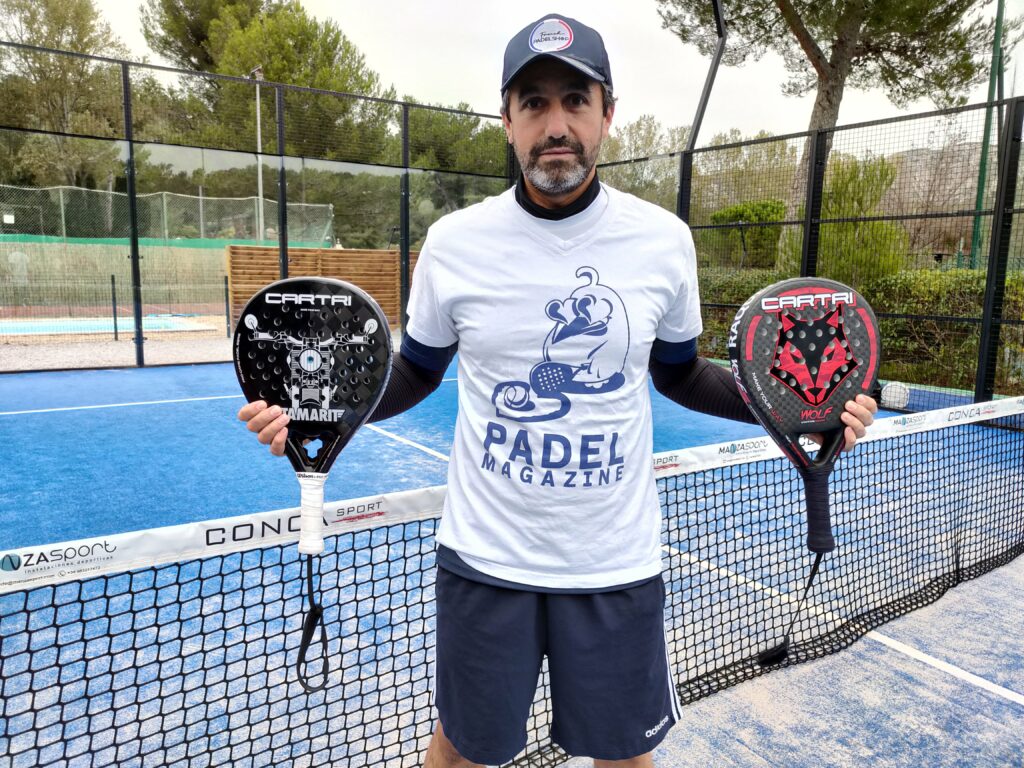 Round… but aggressive!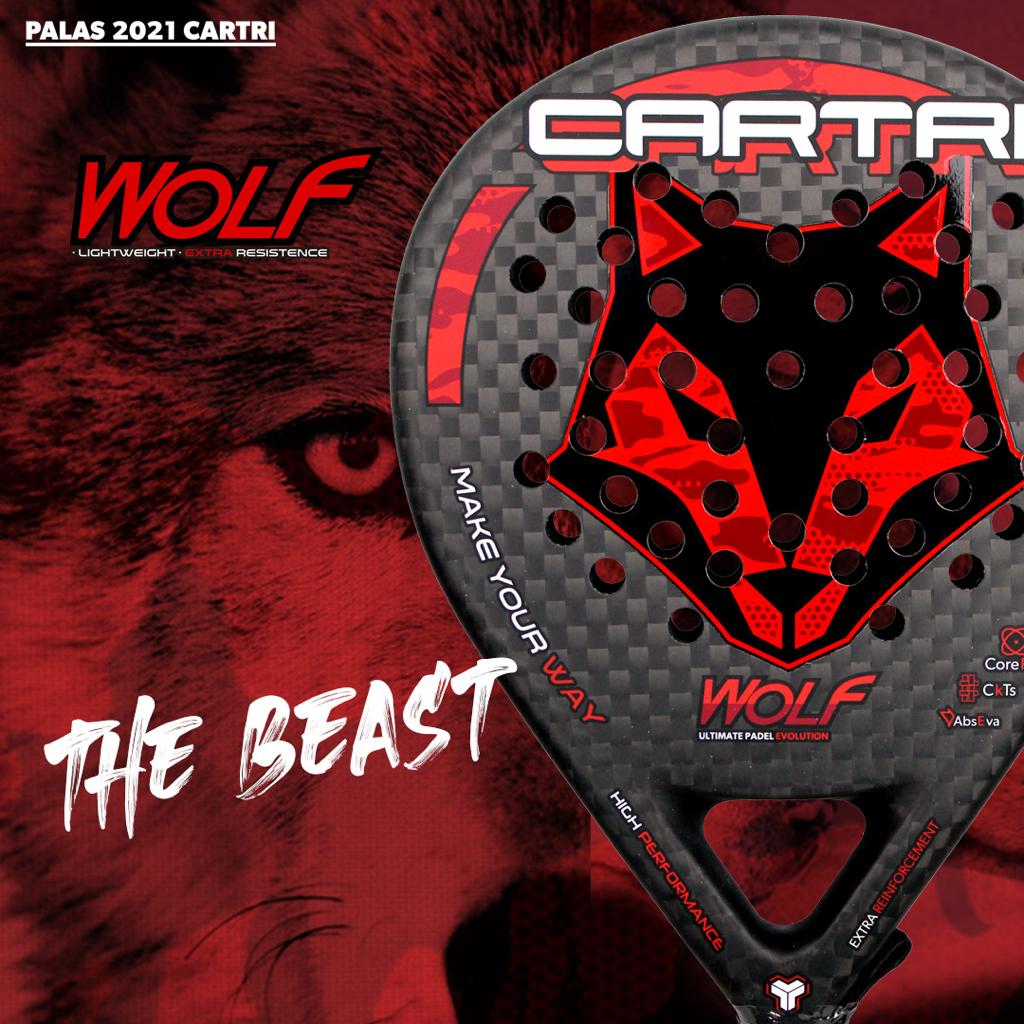 Round shaped pala with an aggressive look taken from the Premium series, the Wolf is nevertheless built for battle.
Adorned with charcoal gray and cinnabar red, the latter is directly reminiscent of heat, a color that has character and that represents different and contradictory emotions. The color red can represent both love, hate, aggression. The wolf is the perfect representation. It is still quite rare to see animal heads, singular and original, painted on the faces of a pala!
Weighed in my kitchen at 364 grams and at medium balance, this is a racket with a nervous temperament, therefore benefiting from a "canid" and daring cosmetic! But coming from Antonio Martins and all his team, that hardly surprises me.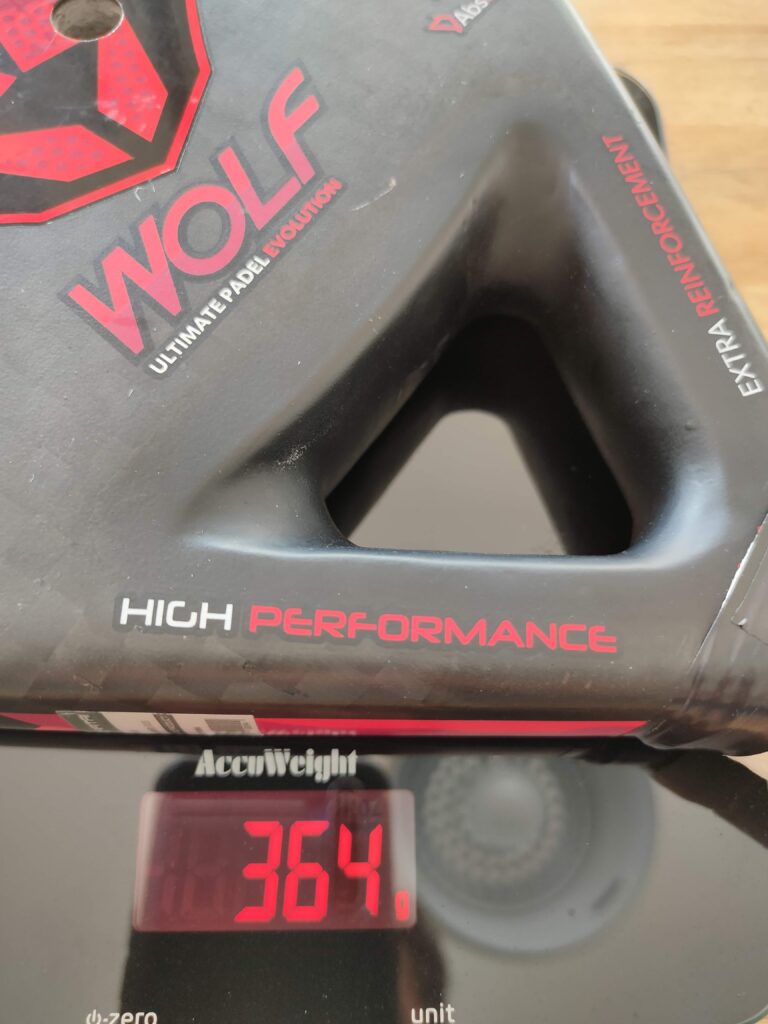 On paper, we are in the presence of a model with attractive features and notable efficiency that has been homologated one after another.
The mat lacquered sieve has 3 layers of fiberglass and 2 layers of carbon fiber (the last being in 12K). It's the perfect mix to have a ideal ball output on slow actions and robust power on hard shots.
The inner core is propelled by a foam EvaSoft White 4 (4 layers of foam) to generate the special touch that equips the latest Cartri products while ensuring excellent ball performance and eliminating vibrations.
AbsEva technology keeps the rubber properties intact without compromising performance. It was developed in order to guard against possible upheavals in rigidity throughout the lifecycle of the pala.
The tubular frame is made from Kevlar and 6K Carbon (CKTF), two of the strongest materials used in aircraft construction. This combination provides additional firmness which provides great durability to the pala.
CorePtx is a unique process that has been developed to provide a better hitting sensation thanks to additional elasticity and density in order to gain comfort without losing power.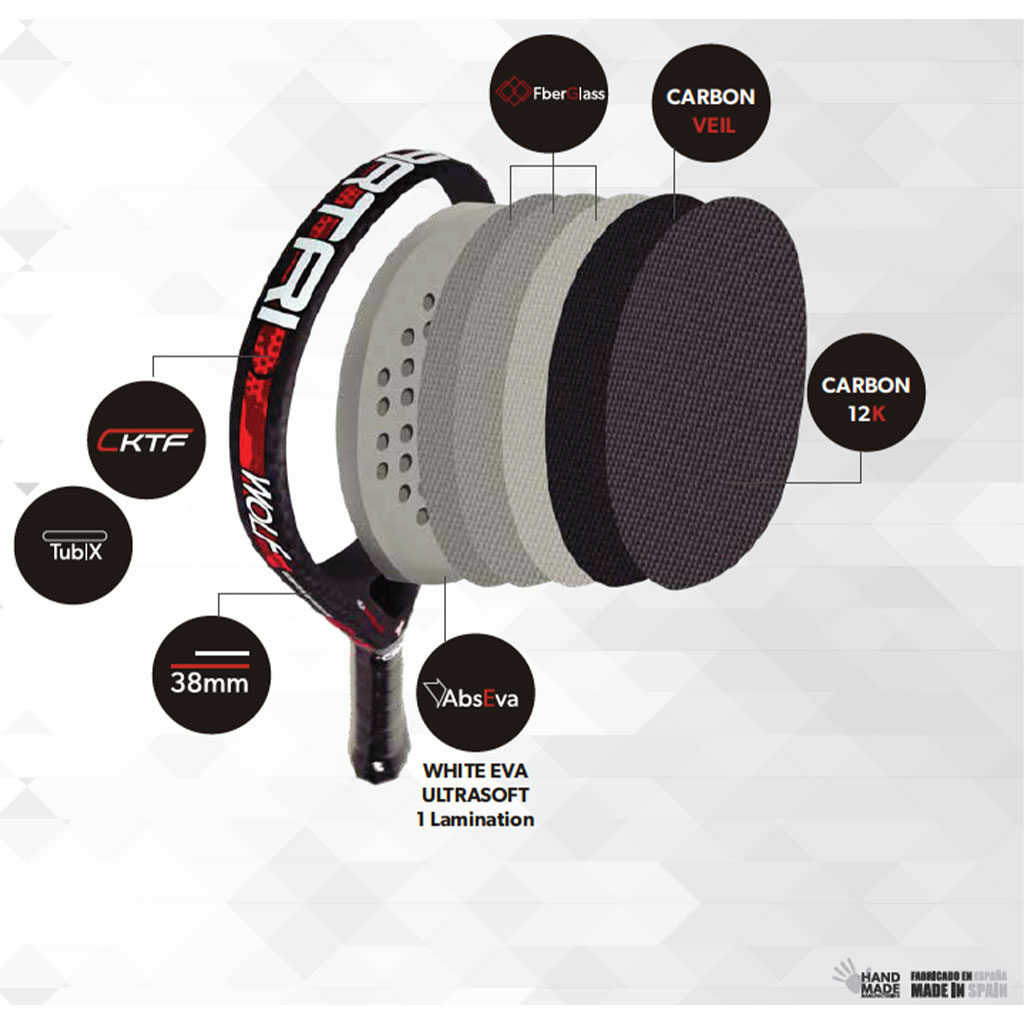 An extremely versatile pala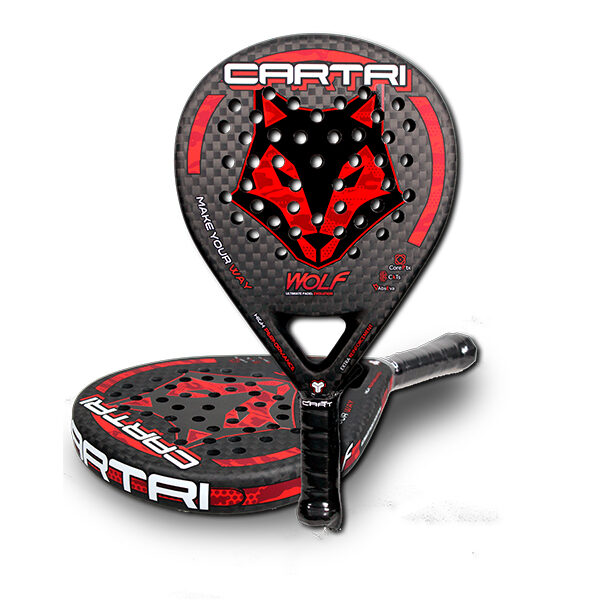 It is a very stable and stiff enough racquet for the player who wants gain control and precision. In game, I was amazed by the sharp, sharp sound that this pala provides after each strike.
We love it or hate it, personally this characteristic is very attractive (but I know some for whom it is secondary or even insignificant). Nothing to do with the KNIFE, in terms of sound result, we are on the perfect opposite. Much more powerful than the latter but less comfortable, the Wolf offers different benefits.
Its very well distributed balance and its "redonda" shape make it unmistakably very pleasant to use and handle. The Sweet-Spot meanwhile, although reduced, is still considerable, which will help us despite everything to compensate for the offsets that the whole amateur sphere dreads so much. Regarding the smashes, they come out much more muscular and aggressive than with their little cousin, while being perfectly mastered.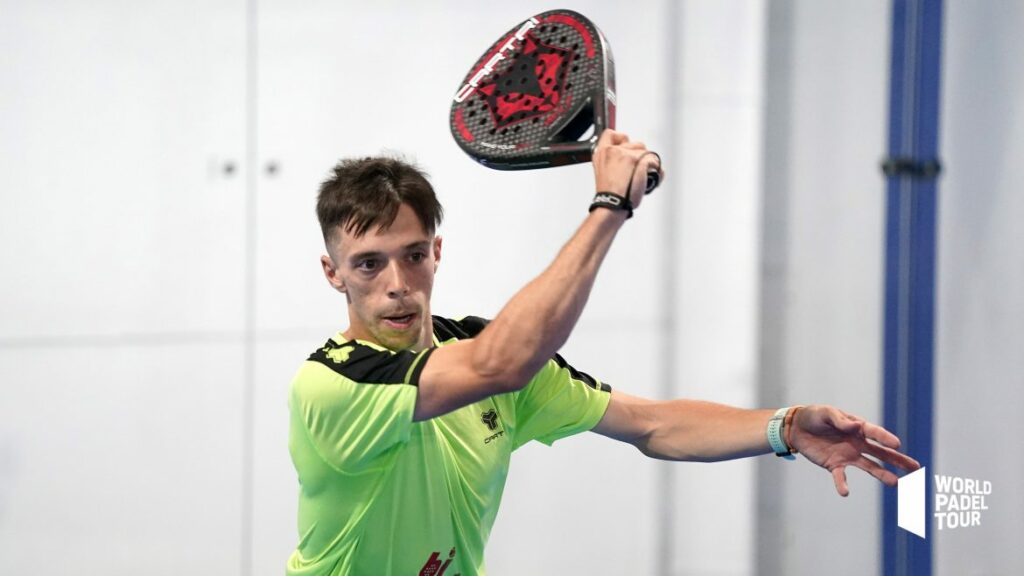 Professional player Pedro Meléndez and his Cartri Wolf
The Wolf will be the Swiss army knife of service, excellent in everything, average in nothing, maneuverable, powerful, the combination of glass fibers and carbon fibers is a real success.
Count a little less than 300 € to acquire this little gem, with the standard padded wrist strap.
Offered for intermediate / advanced or professional players, it is the best compromise for those who do not want to make it!

Fan of padel, Stéphane has become the official tester of the planet padel in Europe. Everything goes through his expert hands. Thanks to his extensive experience in the snowshoeing world, he is able to scan your gear from head to toe!