Mr. Stéphane Penso offers you this week a tip to protect or treat your wrist pain padel. You may have already seen this scratch tape to apply on the wrist without really understanding what it was used for. Take 2 minutes. Stéphane explains it to you.
Wrist
There are several models. This is an adjustable band that prevents injuries and relieves wrist pain. Ideal for protecting and strengthening the fragile wrists of beginners padel players or players who are in the progress phase, that is to say, who increase their number of training and matches.
Benefiting from a last-generation thermoregulatory and hypoallergenic treatment, these wrists are breathable, light, and offer excellent compression that adjusts to the morphology of the wrist; the stronger you tighten, the less the wrist will "turn", thus avoiding some ligamentous discomfort.
Small tip: Place a cotton wrist and especially not nylon over it, to increase the heat at the joint, and why not wipe sweat from the face.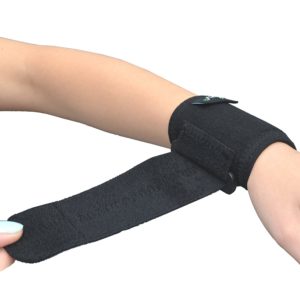 Julien Bondia is a padel teacher in Tenerife. He is the founder of AvantagePadel.net, a software very appreciated by clubs and padel players. Columnist and advisor, he helps you play better through his many padel tutorials.