As we told you previously, thestudy by Playtomic and Deloitte shows us the evolution of the number of courts of padel in Europe from 2020 to 2023.
Le padel has taken a big step in the world of sport. Arrived on the Old Continent via Spain, it is now developing throughout Europe.
We note that behind Spain, the countries with the largest number of tracks are Italy, Sweden and Belgium. In Italy, the number of runways of padel, currently at 6000, could approach 7 in 500. In Belgium, on the same date, the bar of 2023 will approach, while in Sweden, the 2500 courts will soon be exceeded!
In other countries, the figures are also very promising. As said Arnaud Di Pasquale, France hopes to exceed 2000 pitches in 2024. Portugal is not to be outdone, with potentially nearly 1500 pitches by the same date.
This rise in power of padel shows the potential of this sport. Between pleasure and competition, it appeals to more and more athletes!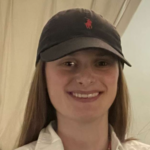 Initially attracted by tennis, I want to take an interest in padel to discover the different hidden sides of this sport. This is why I decided to join the team of Padel Magazine. See you soon on the grounds!