Franco Stupaczuk is a key player in padel World. Padel Magazine the meeting with Starvie to talk about his beginnings in the padel and its news on the World Padel Tour.
He grows up with a pala in his hand
Lorenzo Lecci Lopez: Before talking about the great Stupa of the WPT, we will talk about Franco. How did you start the padel in Argentina ?
Franco Stupaczuk:"I don't remember when I started, I was too small! According to my parents, it was around 4 years old. I had a pala in my hand and dragged it to the ground. I grew up very close to a runway padel, and I spent my days there. "
Lorenzo Lecci Lopez: And the bigger you start the tournaments.
Franco Stupaczuk:"Yes, I played my first tournament at 7, and I won my first tournament at 8. I was a "Pulga" -chip-. As I played all day, of course I played pretty well. "
Lorenzo Lecci Lopez: Did you play other sports too?
Franco Stupaczuk:"Yes, I loved football. I also played volleyball, handball. But I preferred football to padel to be honest. But my family pulled me to the side of padel. "
Lorenzo Lecci Lopez: Tell me when you have to leave your country to go play in Spain.
Franco Stupaczuk:"Yes, it was very difficult, and especially life outside the padel. The real difficulty is getting used to different things, another culture, being away from family and friends. Then you start to adapt and train to perform well on the track. "
Lorenzo Lecci Lopez: Players like Bela are asking for more support from young Argentinian players who are struggling to come to Europe because of financial problems. What is your opinion on this subject?
Franco Stupaczuk:"It's true, but it's difficult because it's a sport that has started to expand. It's going to happen, but we need time. We need the matches to be broadcast more, that the padel have more visibility. That the big Argentinian media like ESPN, or Olé, talk a little more about padel. We must give the padel to the media. Here in Spain, the padel is thoroughly, but that is not the case in other countries. "
"I was lucky to have the support of my parents since I was little, but when it isn't, it's very difficult to get out of Argentina, especially from the land like me. Buenos Aires is 1300km from where I live, it's very difficult. The majority of the players come from near Buenos Aires, because in addition to having the talent, they have the advantage of being close to the capital.
"With Sanyo the expectations were too high"
Lorenzo Lecci Lopez: When we spoke with Sanyo a few weeks ago he told us he had learned a lot from you even so the best results did not come. What do you remember from this stage with Sanyo?
Franco Stupaczuk:"A new teammate always brings you things. I had played before with Mati Diaz, Christian Gutierrez, players with a lot of experience like Sanyo. Maybe the expectations were so high that it was difficult to achieve what those who believed in us wanted. If we analyze, we managed to reach the Final Master with only 11 tournaments being pair n ° 2. If being pair # 2 fails then nothing is fine. It's not easy to get there. It's true that we had a lot of games against Lebron and Galan and we couldn't beat them. That's what makes the difference, because the other pairs we beat them. "
"Sometimes the ball comes out too much…"
Lorenzo Lecci Lopez: Sanyo told us "Stupa closed my mouth" referring to the fact that he was not advising you to partner with Alex Ruiz. Is it a satisfaction for you to hear that?
Franco Stupaczuk:"Yes of course. Hearing someone with such an important CV say that is always positive. With Alex, it works well. "
Lorenzo Lecci Lopez: After the first two finals, you did 3 quarters and a sixteenth in Valladolid. Why are the results less good lately?
Franco Stupaczuk:"Yes we can always improve. The results were good, apart from this last tournament where we didn't play very well. If you are not 100%, you are eliminated. We played against two big hitters -Diaz and Lijo-, and the track was fast. We weren't specific enough. It's the little details that lose the serve game, then in such fast conditions it's hard to come back. "
Lorenzo Lecci Lopez: We know, the padel modern is faster. As a young player (25 years old), do you think that you have to always go faster?
Franco Stupaczuk:"I do not know. The padel which was played in Marbella and Valladolid does not please me too much. It's a personal opinion, but I think there are too many mistakes. I've seen a lot of games and a lot of missed returns, it's hard to play the lob. Everyone hits everything. It's very difficult when you go downstairs especially. The match is played in 1 hour while you have played 3 sets. I think the bullet comes out too much. "
"In other tournaments where the ball comes out a little less, you can take your marks. In Marbella or Valladolid, you don't have that possibility. "
"I hope to reach n ° 1"
Lorenzo Lecci Lopez: Who is the most difficult pair to beat?
Franco Stupaczuk:"I'll tell you the pairs that beat us. I'll tell you Lebron / Galan, Bela / Sanyo and Tapia / Lima. We beat the 3, but we also lost the last matches against them. These are the pairs to beat. "
Lorenzo Lecci Lopez: On the women's circuit, which pair impresses you the most?
Franco Stupaczuk:"I really like the Aranza and Victoria pair. Two left-wing players who play very aggressively. "
Lorenzo Lecci Lopez: Of the first 6 in the ranking you are the youngest with Galan. Do you see yourself number 1 in the world?
Franco Stupaczuk:"I hope so. If I continue to work and have success. To be n ° 1 you have to have some. To win a tournament you have to maintain a very high level for a week, and you cannot lower. I work on a daily basis to reach the highest point in the padel. "
"I love my pala this year"
Lorenzo Lecci Lopez: You play with the Starvie Raptor which is a round racquet. The players on the left often play with palas in the shape of a diamond or a teardrop like Garrido with the Triton for example. Why this choice ?
Franco Stupaczuk:"I totally disagree that a leftist has to have a teardrop racket. I am a jumping and hitting player. Alex Ruiz also doesn't have a teardrop-shaped pala. This is something that has become a general truth, but I disagree. In a match, what is the ratio between the balls you hit and the balls you normally play? I need a pala that gives me control, and that can also give me power. "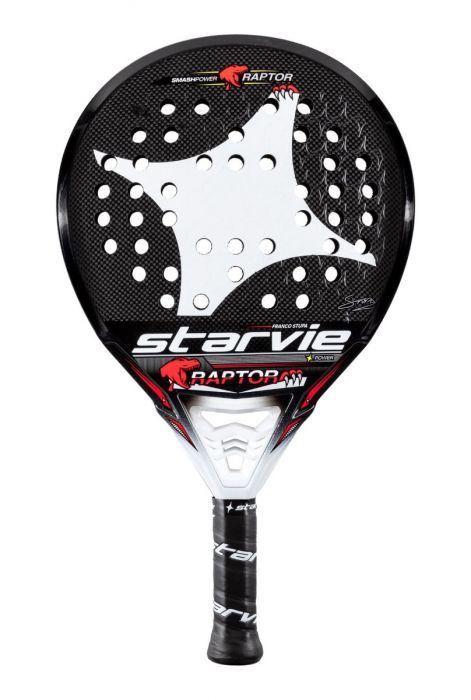 Lorenzo Lecci Lopez: Do you play with the same pala that sells on the market, or do you change the weight or the rubber?
Franco Stupaczuk:"I play with the same pala. Starvie sends me rackets and I play with them. I ask with a little more weight in my head for hitting and volleys. For my physique, I play with a fairly heavy racket (380g). Sometimes I also ask Stavie to make it a little harder for me because the sun softens the gum. "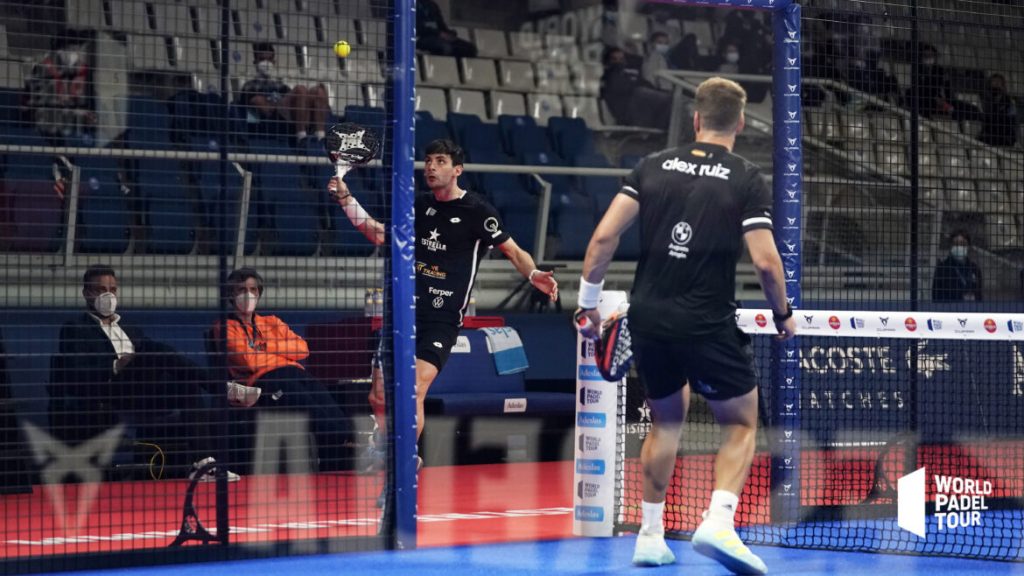 Lorenzo Lecci Lopez: What's new at Starvie now?
Franco Stupaczuk:"I've been with Starvie since 2019, and the rackets are getting better and better. This year I find my racket very beautiful. There are little details that people don't see but that keep the ball from slipping on the pala. If you take it, you will see that the surface is rough. The neck is octagonal, and that gives me a better grip. "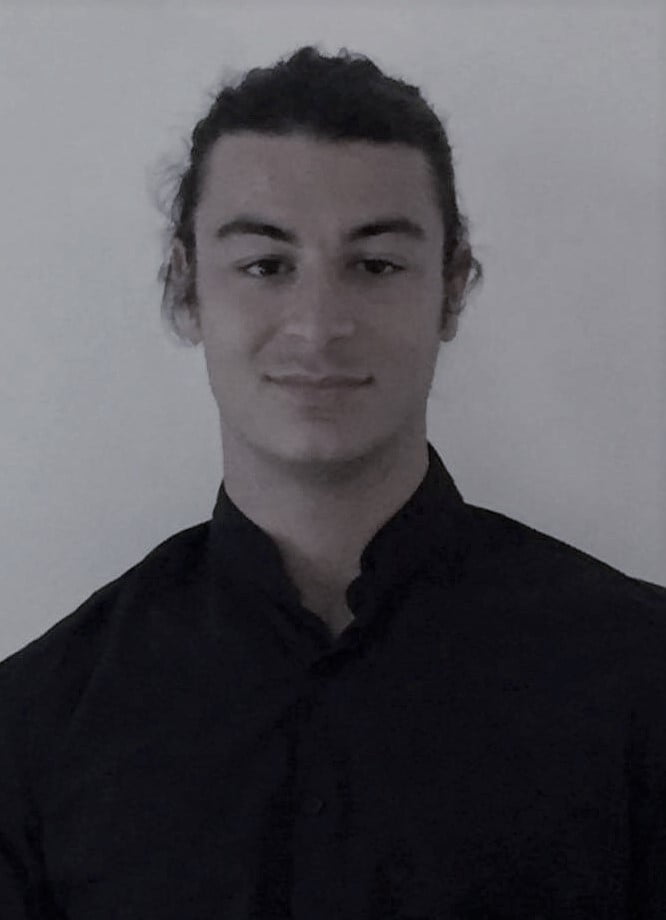 From his names, we can guess his Spanish and Italian origins. Lorenzo is a multilingual passionate about sports: journalism by vocation and events by adoration are his two legs. Its ambition is to cover the biggest sporting events (Olympic Games and Worlds). He is interested in the situation of padel in France, and offers prospects for optimal development.