The announcement surprised the planet padel this morning : Stupa has decided to end its collaboration with Alex Ruiz. The Argentinian explains to Padel Magazine the reasons that led him to make this decision.
A discomfort on the track
Padel Magazine : What were the reasons for this decision?
Franco Stupaczuk: "I felt uncomfortable on the track, I wasn't having fun like last year and I wasn't myself."
Padel Magazine : Alex considers you the best partner of his career, how does that make you feel?
Franco Stupaczuk: "I feel very good and very happy to know that we have adapted very well to each other, I also consider that in terms of chemistry he was my best partner but that our cycle was over.
It's my choice
Padel Magazine : Do you think you can reach more finals with a stronger player?
Franco Stupaczuk: "I can't know, what I I can confirm is that I believe in myself and my game and will do my best to reach more finals with any partner)."
Padel Magazine : Is it your decision or did another player ask you to play with you?
Franco Stupaczuk: "The decision was mine, I felt we couldn't get the best out of each other anymore."
distort my game
Padel Magazine : What elements of Alex's game led you to say that there is discomfort on the pitch?
Franco Stupaczuk: "Maybe time and wear and tear from so many tournaments and travels. Sometimes it feels like the cycle is ending. It was time for a change today so that we both continue to grow as players."
Padel Magazine : Do you think that the fact that Alex is so aggressive has led you to be a more cautious player? Do you think that your role in this binomial has distorted your game?
Franco Stupaczuk : "Yes maybe, I've become a more conservative player who plays more defensively, but as I always say, you adapt to each partner and look for the best for the pair."
Stupa hasn't been able to tell us who he will be playing with next season at the moment, but he will let us know in the next few days!
Find the interview of Alex Ruiz and Franco Stupaczuk conducted by us during the Qatar Major.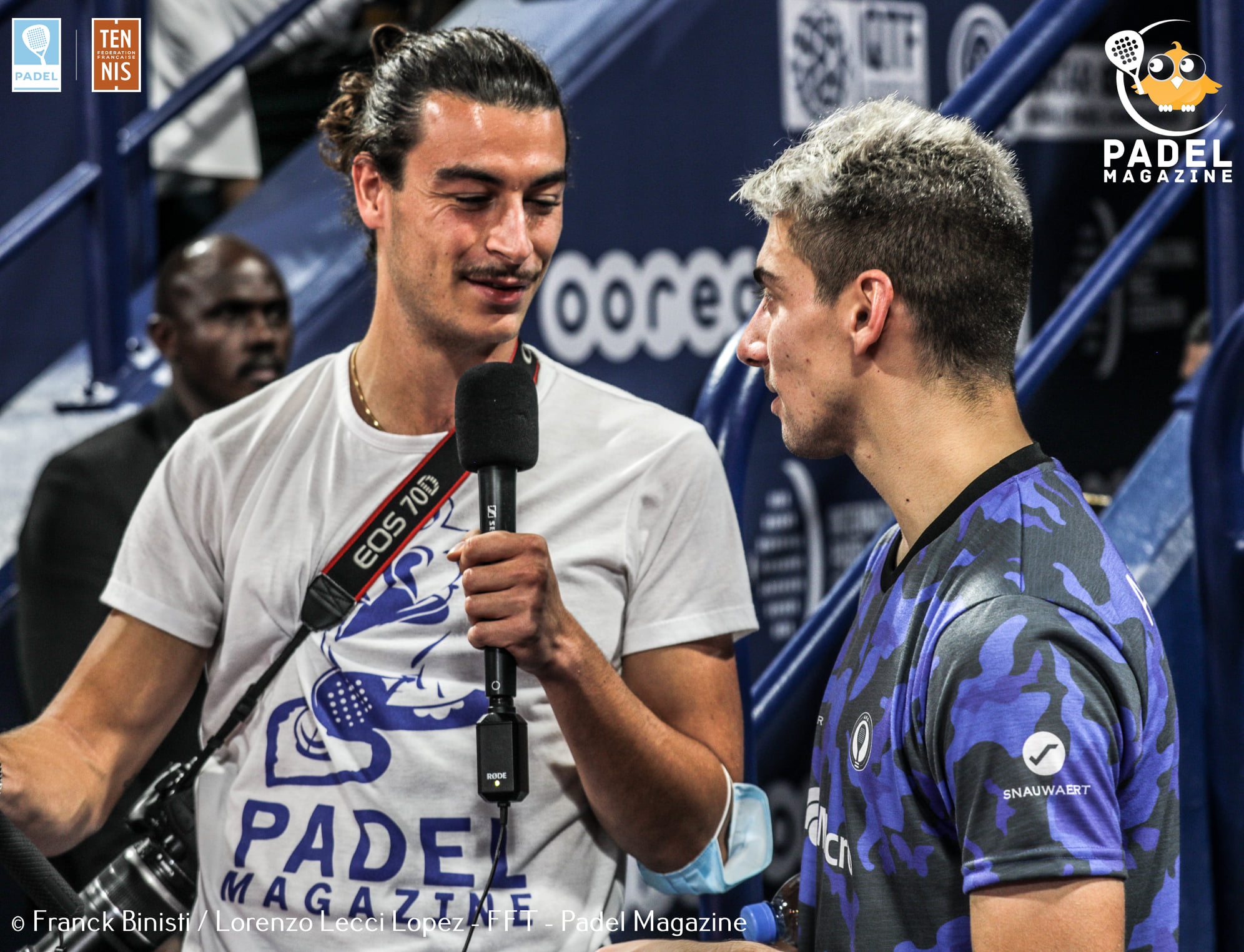 From his names, we can guess his Spanish and Italian origins. Lorenzo is a multilingual passionate about sports: journalism by vocation and events by worship are his two legs. He is the international gentleman of Padel Magazine. You will often see it on the various international competitions, but also on the major French events. @eyeofpadel on Instagram to see his best photos of padel !