A few days ago, Sanyo showed his discomfort concerning a particular situation concerning his partner Agustin Wall. Indeed, the 22-year-old player, who is certainly the biggest promise of the padel world, cannot for the moment take part in the tournaments of Premier Padel for contractual reasons. Our colleagues from Padel Alto meet him.
The rivalry with Lebron/Galan
Agustin Tapia: "In Reus we were at a very good level; to beat the number ones, you have to be at this level. In Vigo, I think we could have done more, but we missed a few opportunities and they just won. And in Alicante they didn't give us a chance."
"Mainly because our level was much lower than in Reus. In the other two matches, Juan and Ale showed why they are number one, they played almost perfectly. When they are good, it is very difficult to beat them. I don't think we were up to the game."
"For now, I'm not playing"
Regarding future participation in Premier Padel, the Argentinian still does not know more.
Agustin Tapia: "I'm still in the same situation, for now I'm not playing. There's nothing confirmed, but my brand's decision and thinking remains the same, so that's a shame, but as of now it's no."
"The truth is that there is nothing definite, let's hope so, but in the end I can't do anything, those who have to confirm it are them (NOX), so I will wait. My desire to play is 100%, no one doubts that.
"If it happens, it's for a reason."
It is therefore from his home that one of the greatest talents of the new generation experienced the competition:
Of course, like everyone else, I followed the Qatar Major. What I could see on television was very good, I saw almost all the matches, as it also happens to me in the WPT when I lose and I cannot participate on weekends. I watch the games and I always want to be there, I always want to be there.
I always try to think positively, if it didn't happen there's a reason. If that happens, great, but for now I have my head in Brussels and to improve, I have a lot of things to improve.
Agus Tapia therefore remains focused on the World Padel Tour, and on the wonderful event which begins in Belgium!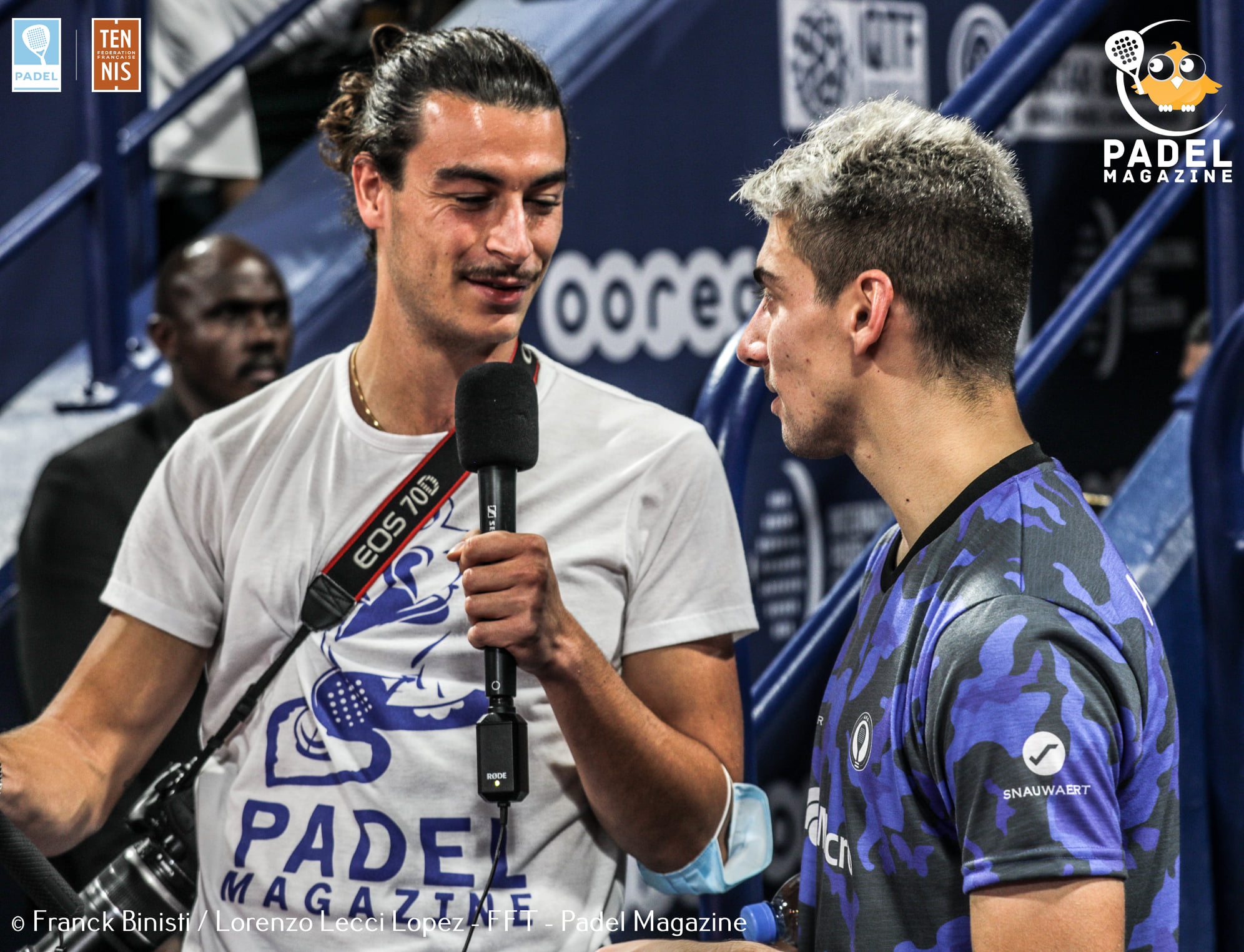 From his names, we can guess his Spanish and Italian origins. Lorenzo is a multilingual passionate about sports: journalism by vocation and events by worship are his two legs. He is the international gentleman of Padel Magazine. You will often see it on the various international competitions, but also on the major French events. @eyeofpadel on Instagram to see his best photos of padel !