Like every year, the TC Luzien, located in the pretty town of Saint-Jean-de-Luz, in the Basque Country, organizes charity tournament in order to fight against a disease that still affects many people, Alzheimer's disease.
Other competitions will also be set up to the delight of aficionados.
The Phillipe Chatrier Trophy
This event, called "Philippe Chatrier Trophy", is organized in partnership with the foundation of the same name. All registration fees are donated to the association. This competition will be held on August 21 and will aim to raise funds to help people suffering from this pathology, always in joy and good humor.
Everyone is welcome on this day.
In fact, doubles tennis as well as padel are open to all, that is to say to licensees as well as to non-licensees. However, on Sunday singles tennis will only be accessible for 30/1 NCs.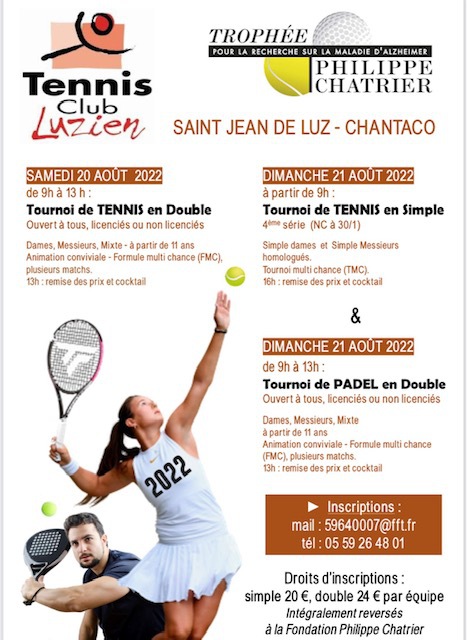 Other competitions
If you are on vacation in the region and feel like playing the pala, do not hesitate because every week there will be a P100.
Here is the list of tournaments:
It's your turn !

Fan of padel and of Spanish origin, the padel runs through my veins. Very happy to share with you my passion through the world reference of padel : Padel Magazine.