Like every year, the Tennis Club Luzien organizes a weekend with a multi-chance tennis tournament and for several years the padel has found its place there.
For this sport anchored in the DNA of the club, it was natural to come in solidarity with the Philippe Chatrier foundation for research on Alzheimer's disease.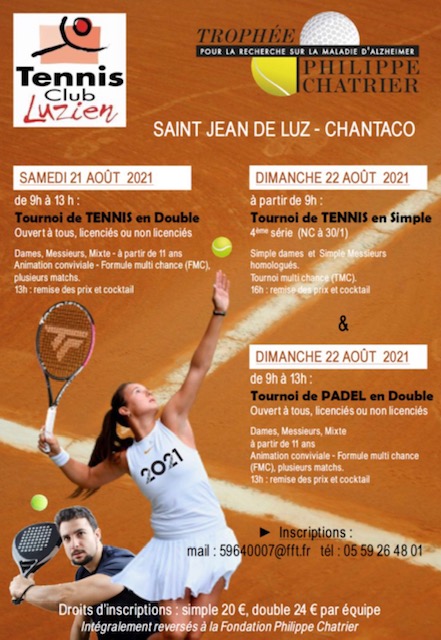 Whether you are licensed or not, do not hesitate to register for a day of sports and exchanges this Sunday, August 22.
For more information or to register, the secretariat (05 59 26 48 01) will be happy to help you.

Alexis Dutour is passionate about padel. With his training in communication and marketing, he puts his skills at the service of padel to offer us articles that are always very interesting.