Padeleros, mark your calendars because at the end of May there will be an event not to be missed.
Indeed to celebrate the ascension, the Tennis Club Bandol organizes from May 26 to 29, 2022 its first P1000 within its magnificent structure.
This event will celebrate the establishment of two new tracks of padel, bringing the club's offer to four pitches.
A love story between padel and the inevitable Bandolais
It was in 2018 that club officials decided to embark on the construction of two beautiful football pitches. padel.
The success was not long in coming because very quickly the reservation slots filled up at high speed.
Demand continues to grow in the region and slope rentals as well as subscriptions (250 euros per year) make people happy among the local population.
Quite naturally, extending the offer to 2 additional tracks becomes essential.
Thus, in December 2021, the work was finally completed and the 4 courts are now ready to delight "aficionados".
An expected tournament in an exceptional setting
Le padel in Bandol is played in an exceptional setting, on the capelin peninsula, along the coastal path
With the sea as far as the eye can see and the coves a few meters away, it is common to see players enjoying the idyllic landscape and taking a dip between two matches.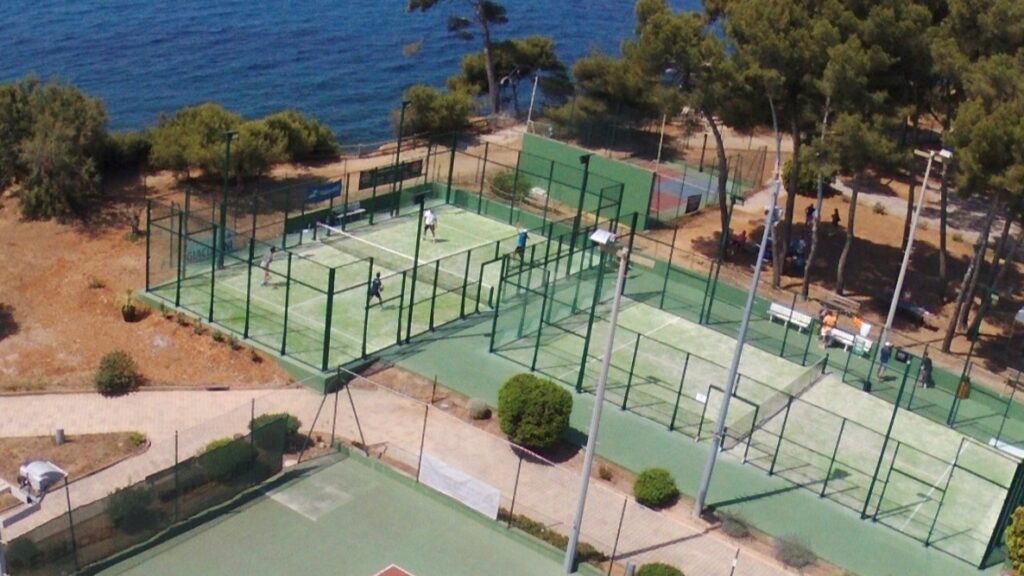 The Bandol Tennis Club awaits the best French players for its P1000, which will undoubtedly be of a very high standard, with a prize money of 2 euros (000 euros for the winners).
The organizers of this event have thought of everything: on-site catering, clothing stand and articles padel by Sport 2000, physiotherapists on site, valet service to pick up players at the station, wine tasting from the Salettes estate (Bandol AOC), evenings and musical atmosphere.
A very nice weekend in perspective!
For more information do not hesitate to contact the club

Fan of padel and of Spanish origin, the padel runs through my veins. Very happy to share with you my passion through the world reference of padel : Padel Magazine.