The French Tennis Federation, thanks to its tool Ten'Up, is helping us to better understand thethe mode of consumption of padel French. Officially, according to this platform, these are 25.000 practitioners who played padel at least one time.
1 player from padel on 4 on Ten'Up
The figure may seem low. However, we can estimate that it is almost one in four players in France if we are to believe our estimates. Indeed, according to the FFT, nearly 25.000 practitioners of padel have been identified on the 100.000 players of padel assumed via the Federation's platform, Ten'Up.
If the estimate may appear significant, according to our calculations, we would not be not far from the account. And with this boom of new players padel 2020 , we can even imagine record numbers for clubs if COVID-19 leaves us alone.
It is obvious that this information must be taken with great care, because it is very difficult to give precise figures on the number of practitioners in France.
However, the FFT manages to provide us with fairly precise figures, unlike many other federations.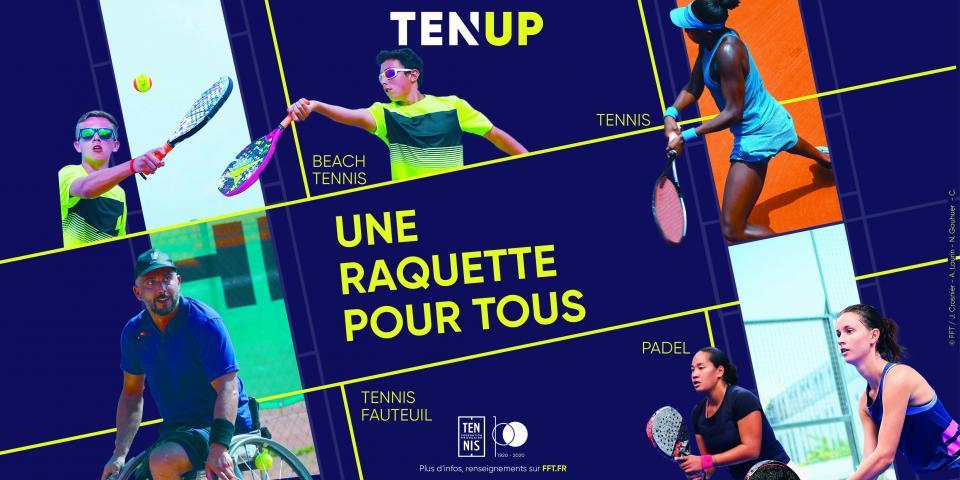 Ten'Up: a positive indicator
In conclusion, the 25.000 players listed on Ten'Up in 2020 represent:
11.200 classified: a classified is a player who has completed at least one tournament padel in the past 12 months - During the pandemic period, the months of containment were frozen.
FFT licensees having declared in main practice the padel on Ten'Up
non-licensees who have reserved at least one site via Ten'Up
So obviously, out of a little less than a million licensees at the FFT, it remains at padel a long way to go. But we can clearly see a "leisure" trend at work in the padel.
And Ten'Up could be a very good tool in the future to show us the development of our sport, since in reality half of the practitioners of padel on the site did not do tournaments.

Franck Binisti discovers the padel at the Club des Pyramides in 2009 in the Paris region. Since padel is part of his life. You often see him touring France going to cover the major events of padel French.