The Andalusian Federation of Padel officially announces in a press release the 1st tournament FIP Gold of its history which will take place from April 26 to May 02, 2021 in Jaén, Spain.
The FIP Gold are a new category of competitions created this year, which places itself at the top of the FIP tournament hierarchy.
With 80 points awarded for winning pairs, it should attract a lot of people. Especially since 24 € of earnings will be shared equally between the female and male teams who will arrive at the end of this tournament. A very good example of sporting parity, but also an incentive for the pairs to go to Andalusia. Remember that the 16 best players of the World Padel Tour cannot participate in this tournament.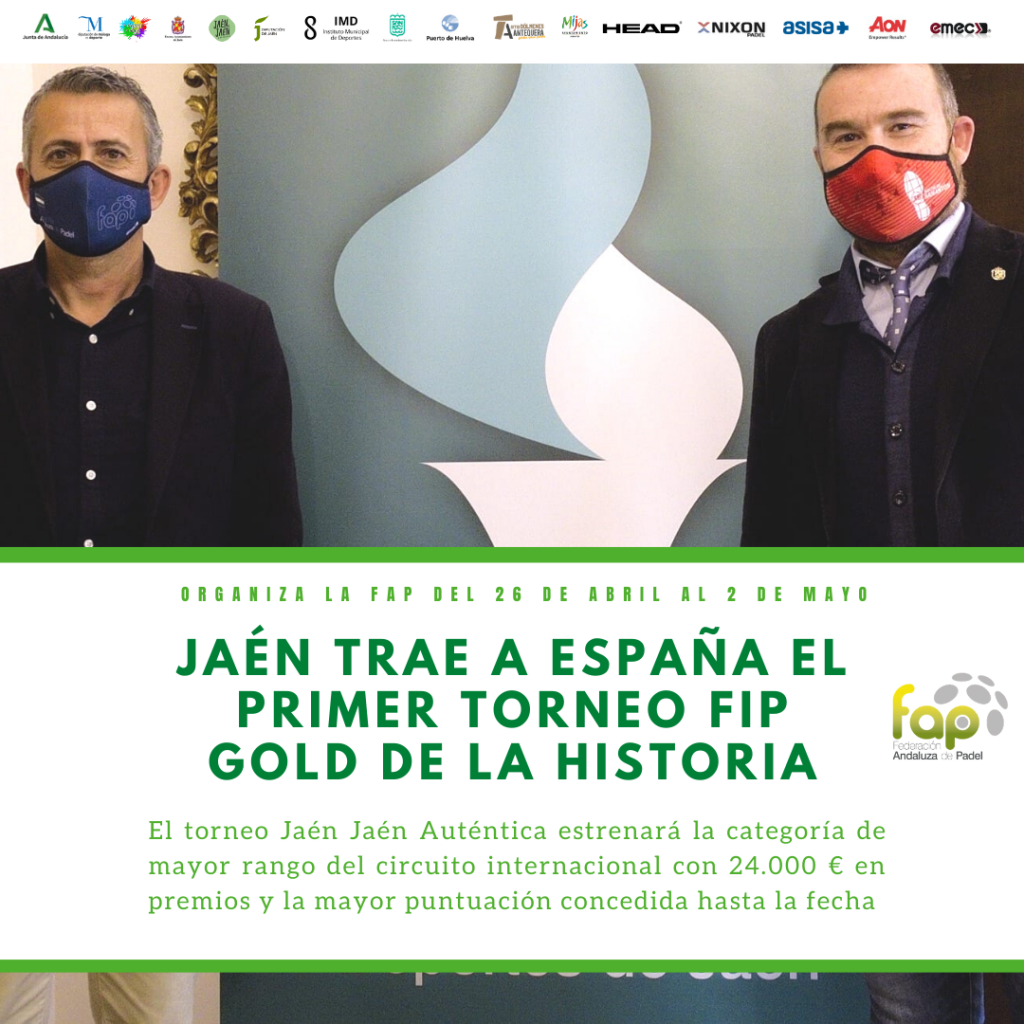 Photo source: Facebook Andalusian Federation of Padel
source: FAP site

Sylvain Barnet, French Swiss Army Knife and sports enthusiast. Geek with a sharp quill, loves when a plan goes off without a hitch. And always up for a game.