Last weekend the Béziers Padel ahead Club was chosen to host the Occitanie region championships of Padel. As in most regions, the competition will take place on June 26 and 27, 2021.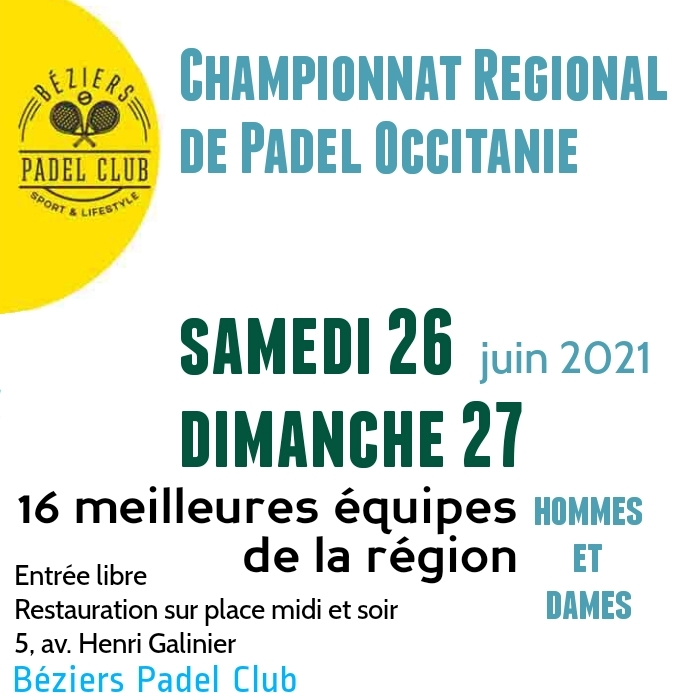 There will be the best 16 pairs of padel of the region whether in men or women. It will therefore be 2 tournaments in P1000 format.
Do not hesitate to come in large numbers to watch the matches because you will certainly have a spectacle! In addition, it will be in an open-air setting, and with free admission.
Catering will be provided on site.
The finals will take place on Sunday afternoon.
source: Facebook Beziers Padel ahead Club

Alexis Dutour is passionate about padel. With his training in communication and marketing, he puts his skills at the service of padel to offer us articles that are always very interesting.