It's the big start for the group phase of the World Seniors + taking place in Las Vegas. The draw was done this morning with very heavy for our blues!
In the ladies
It looks like our blue ones have not been varnished with regard to the draw. Indeed, they have fallen into what can be called the "group of death". Accompanied by Spain, Uruguay and Brazil, the task promises to be extremely difficult for our tricolors.
The other groups seem more homogeneous, and one of them could hold its share of surprises, it is group D composed of Argentina, Belgium, and the USA.
Women's groups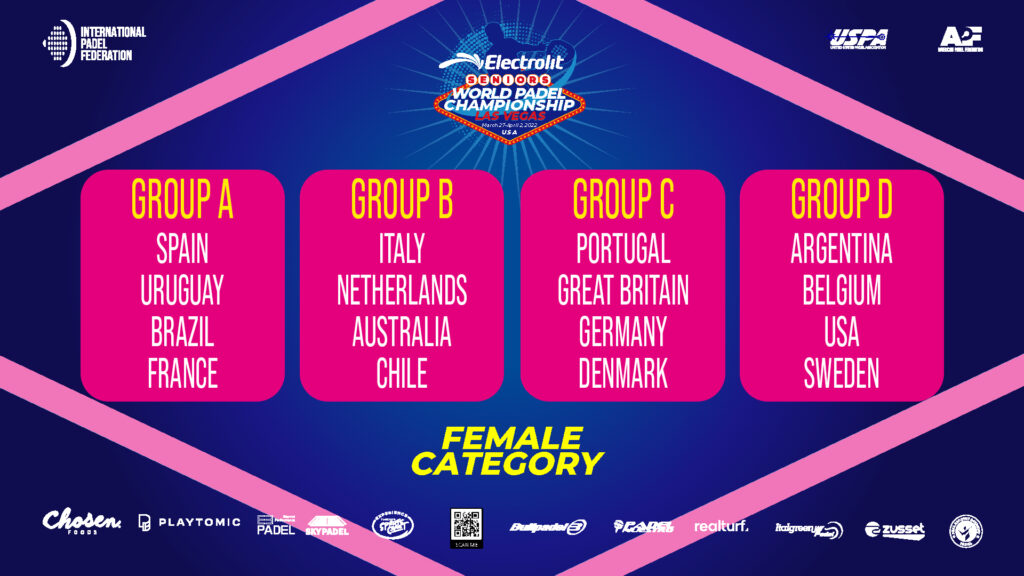 At men's
Regarding the French men's team, the draw was also inclement. Although it is not a group "of death" as for the girls, there will still be a lot of work to do since our French will find themselves with Spain, Chile and Great Britain. Brittany.
The particularity of this draw is that in the men's draw, all the groups seem to be raised with the impression that the slightest misstep could be fatal to access the final phase of the competition.
male groups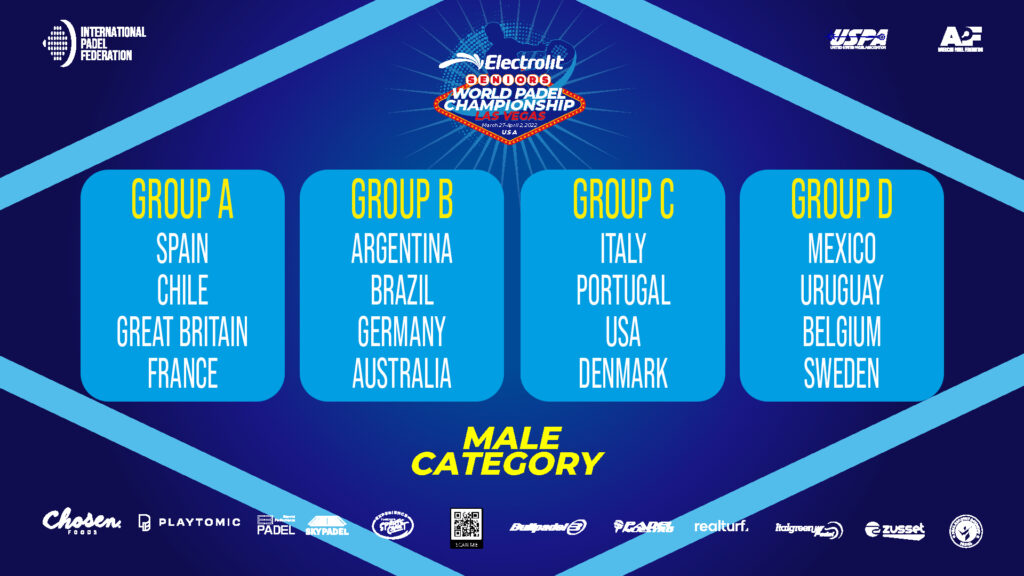 Passionate about football, I discovered the padel in 2019. Since then, it's been crazy love with this sport to the point of abandoning my favorite sport.