THEFrench Open of padel is a very special tournament since it is the oldest tournament in padel French. It was launched in 1993 in Blagnac. It is therefore no coincidence that Toulouse is today one of the lungs of the padel French.
Le Ball and Racket Sports Complex will thus become the largest site of padel French with its 5 padel and a 500-seat grandstand! The club was armed to host the finest competitions. Remember that in addition to the infrastructure padel, it was also a tennis club with 4 covered courts and above all a Trinquet!
Infrastructure padel surprise, since at the time, the padel was only (or almost) Spanish and Argentinian. France thus signs with this club, a first in the closed world of this sport. We anticipate an explosion of padel.
Logically, the French Open therefore took root in Blagnac in 1993. The biggest names in padel world will set foot in Blagnac, starting with the legendary pair Roby Gattiker and Alejandro Lasaigues. Even today, fans consider them the greatest champions of all time.
The world champions were the first to be crowned in France.
The first of a great adventure for this competition with 7 years later, a competition which was to be established on one of the most beautiful places in the world: the Place du Capitole in Toulouse.
In 2000, the Place du Capitole would thus host not only the French Open of padel, but also the only world in France.
In 2021, the French Open of padel hopes to continue with a goal of offering padel in this place in 2024 for the Olympic Games in Paris. But it's still a new story.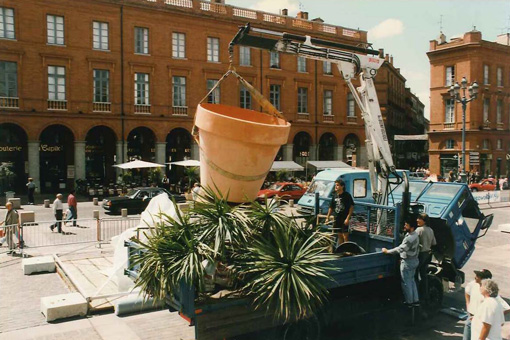 Franck Binisti discovers the padel at the Club des Pyramides in 2009 in the Paris region. Since padel is part of his life. You often see him touring France going to cover the major events of padel French.