What a day for France at the 2019 Padel European Championships in Rome. We lived with this incredible team of magical moments. We realized that in 5 years, France had become ultra competitive.
Yes, it was missing Portugal (And Spain but which remains far ahead of everyone for now) for this confrontation of the second place, but the absentees have always twisted.
Our French are the European champions of Padel 2019. They deserve it and show how much its overall level has changed over the past two years.
The team of France gentlemen is inevitably disappointed after this defeat in the final against the same Italians. But in front, there were 3 players above. Previas players and main charts of the professional circuit with a big past in the padel. And today, we miss this little something to pass the course.
The pair Tison / Maigret could not do anything. She was playing against an exceptional pair led by German Tamame. Thank you !
In this second men's match, the Bergeron / Scatena pair raised crowds. She fought against an incredible Italian audience. The 3e man may be. We have been to 3 points to return to Italy for a decisive match.
It was Robin Haziza and Bastien Blanqué who were perhaps the most saddened. They had to play 3. They had the experience to try to make a blow against a "Capitani who in the past had always hurt France" tells us Robin.
This match will not take place. But it's a final for the men's France team. She is vice-champion of France padel.
And if France hosted the next Padel European Championships in 2021?
We'll talk about it soon ...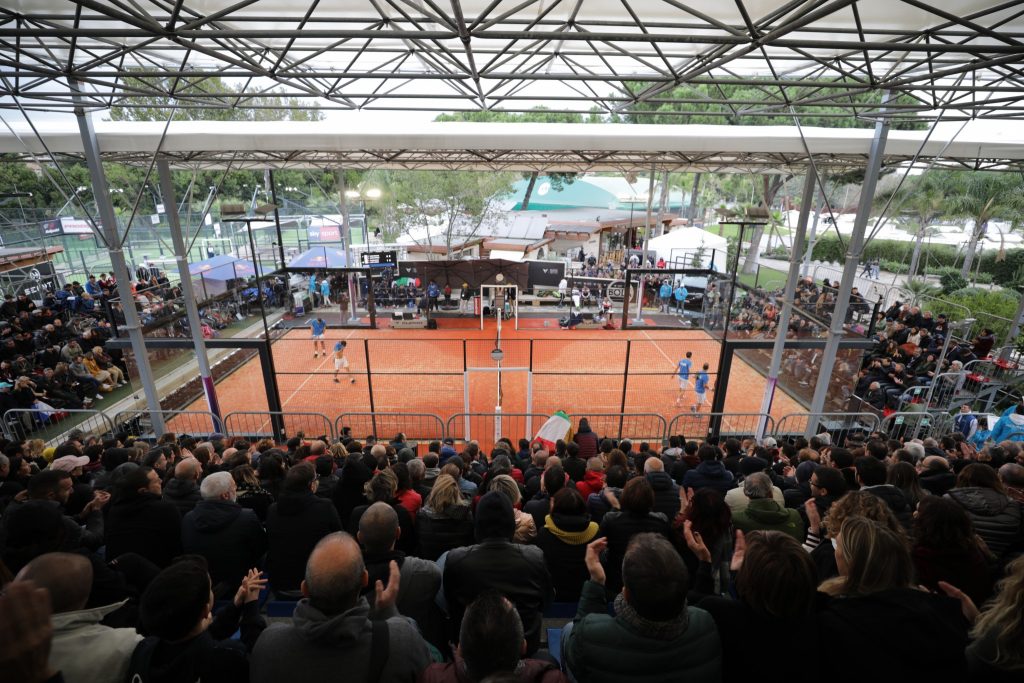 Franck Binisti discovers the padel at the Pyramid Club in 2009 in the Paris region. Since then padel is part of his life. You often see him touring France by going to cover the big French paddle events.