Le Padel is a sport that is experiencing a worldwide "boom". Over time, it gains more and more followers, whether as a main sport or as a complementary activity. It can be said that football stars find in the padel a physical activity allowing them to keep fit while having fun.
We can no longer count the footballers and ex-footballers who feast on the slopes of padel. We have therefore decided to give you a Top 5 of the biggest stars of the round ball who have taken to the padel.
Leo Messi
One of the best footballers in history and current PSG player. In an interview for the Argentinian magazine "Ole", Leo confessed that he played padel at least twice a week with his friends!
Zinedine Zidane
The French star and former Real Madrid coach shared a training session on his social media while on vacation. The technical quality that was present in one of the best number 10 is not yet really found on the pitches of padel, but it certainly won't be long!
Zlatan Ibrahimovic
The former Paris Saint Germain and Swedish national team player is keen on padel, so that he started his own center: Padel Zenter!
Carles Puyol
The eternal FC Barcelona captain, after his retirement from the pitch, was seen very active while practicing the padel with some of his former Barça teammates. It is also common to see him in the stands of the World Padel Tour.
Neymar JR
The Brazilian star and PSG player shared on his social networks photos practicing the padel with his son. On the photos, we can see his catch, to say the least, the Brazilian loves this sport so much that he installed two tracks in his villa in Brazil !
And as you can see, the Brazilian has a hold of his own.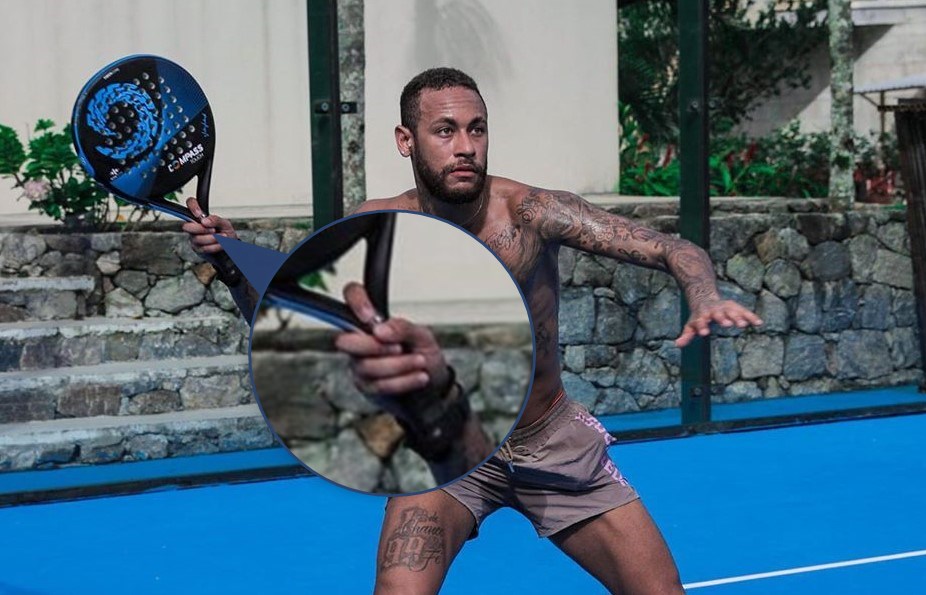 And the list does not end there, football players and coaches such as Esteban Cambiasso, Francesco Totti, Leandro Paredes, David Beckham, Marcelo Gallardo, Ronaldo, Gerard Piqué, Xavi, Andres Iniesta, Iker Casillas, Sergio Busquets, Vicente del Bosque, Patrick Kluivert, or recently Miroslav Klose are all fans of padel.
Why do footballers like it padel ?
First, the padel is an accessible sport, which allows you to have fun very quickly. Then the padel and tennis are team sports, where you need a good communication and where you work for your partner (s).
Good positioning and good coordination. These two skills are present in both sports. At padel like in footbal, motor coordination is fundamental to "control" the ball and anticipate rebounds.
Speed, endurance, flexibility are also skills that these two sports share, which is why it is more and more frequent to see football players coming to work out on the slopes. padel. What are you waiting for to start playing one of these two sports?

Colombians love it padel ! So yes, we are not the best, but the main thing is to participate. You understood it, I am the chico who comes from Bogota and I intend to mark the padel of my imprint with Padel Magazine.