During the last tournament APT Padel Tour in Sweden, Franck Binisti was able to meet Thomas Johansson, the General Manager of the said circuit.
They were able to discuss different subjects such as the competitions of the year, the new prize-money, the female category and many other things.
"The Kungsbacka Hede PadelCenter is for me the most beautiful in the world "
Franck Binisti: We have a lot of subjects to discuss together for the future but first of all, I would like you to tell me more about the last tournaments (Portugal, Sweden, etc.)
Thomas Johansson: Well, it can be said that it has been difficult to organize events during this time of pandemic. We still managed to hold three tournaments in Portugal. It is a country where the padel is very practiced, which helps the smooth running of the competitions. For my part, this event was a great success both in sport and at the level of the APT.
Currently I am very happy to be in Sweden because it is my native land and more particularly here in Kungsbacka Hede PadelCenter, which for me is one of the most beautiful indoor complexes in the world.
Franck Binisti: I know that you travel a lot and that you have visited many countries, but when you see a center like this one, you would dream of seeing the same everywhere, right?
Thomas Johansson: Sure ! As I told you, for me it is one of the most beautiful resorts in the world that we have here in Sweden. A lot of people come here to see how this structure was designed. It is true that this center has been intelligently thought out in its design, whether for the tracks of padel but also offices, etc.
I'm really happy to be able to count three events here.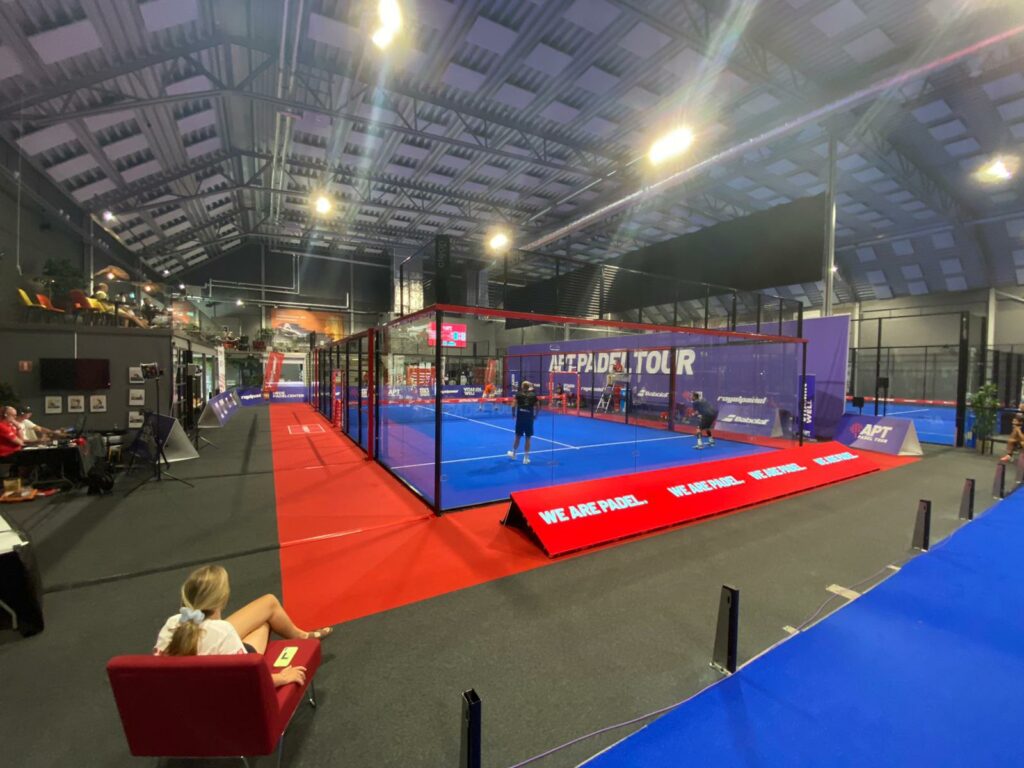 "We want to increase the prize money up to 300% by 2022"
Franck Binisti: Let's talk a bit about the future. Could you tell me what you are planning in the future?
Thomas Johansson: First of all, from next year we plan to increase the prize money as never has been done so far for the APT Tournaments. I am very happy and proud of the work accomplished by the whole team and our sponsors, which will allow us to see him evolve to the level of 300%. There will be three levels of competition and this innovation will focus on the Open. This decision is intended to help the players. Regarding the other Master and Grand Master categories, the prize-money will increase by 100% and 50% respectively.
Franck Binisti: We cite a lot the top players who mostly finish in the semi or final, but we do not mention the other good players in the middle of the table. Are you going to give them a little more support, financial or otherwise?
Thomas Johansson: Indeed, our goal is to also help them by providing them with advantages such as free accommodation or meals and even increase their earnings during the qualifying sessions. We want to help all the players around the world.
Le padel is still a young sport but growing at a considerable speed. I've never seen this in any other sport, and that's why I would like to take all the positive tennis has to offer and transfer it to padel. But to do this we need time.
Franck Binisti: Thomas, we just spoke about the gentlemen, a word to say on the female category?
Thomas Johansson: Sure. I would like to have more practitioners on the APT Padel Tour.
Due to the current situation, it has been difficult for us to get an exact count on the number of women's teams, but when I go to the different APT centers or events, I can see that more and more women practice this sport.
We have organized two tournaments with Ladies categories, in Lisbon and here in Kungsbacka.
However when it comes to a competition, we can note that there is a real difference between men and women and it would not be bad to break these codes. I may have an idea that I am digging into.
Franck Binisti: It is true that at home in France, we encounter this problem which is that few women want to participate in competitions. What would be your solution?
Thomas Johansson: I talk about it a lot with my wife, who also assiduously practices padel, and we think that first of all we should promote again the "cool" side of this sport. When you come into competition, there is stress, a lot of pressure. We should, through a system of 2 or 3 compulsory matches during the qualifying pools, restore the image of the padel in a playful and fun practice. Where in tennis players lose their first or second match and go home, our goal would be for players to play a set number of matches and to have fun playing with each other over the day..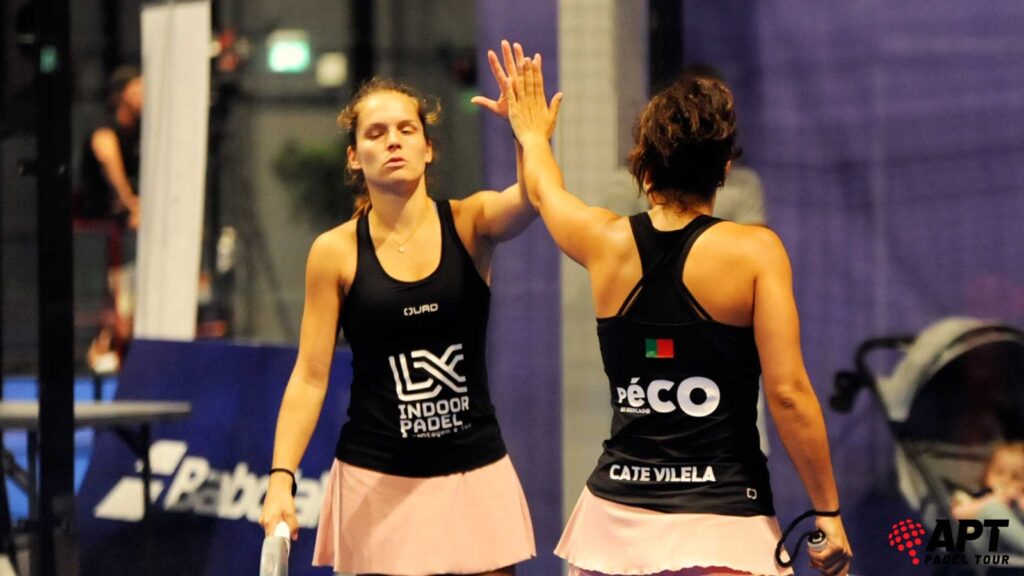 "Very good competitions are coming to Europe in the coming months"
Franck Binisti: Before closing this interview, can you tell us what your plans are for the coming months, or even for 2022?
Thomas Johansson: After Sweden, we initially wanted to organize two events in South America, more particularly in Argentina, but given the deplorable health situation in the country, with almost all the borders closed, it is difficult for us to carry out this project.
We are still thinking about having a tournament on the South American continent this summer, and then returning to Europe. We have some great competitions coming up very soon but I can't tell you more, you'll have to wait a bit longer!

As you may have mentioned, Paraguay is a destination that we have studied but for that we will have to hope that the health situation improves in the country.
Franck Binisti: Finally, one last question. The link between tennis and padel. We could see during an ATP padel Tour in Acapulco that on the same week were played the padel and tennis. These two disciplines brought a lot of positive things to each other during this event. Isn't the future just that?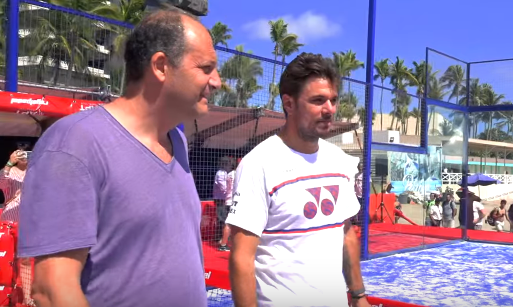 Thomas Johansson: You are absolutely right. I think that when you go to a country like the United States, for example, or to the Asian continent, the padel must be connected to tennis. Many tennis players are crazy about padel. So yes in 2022 you may well see two or three events linking these two sports.
For those who would like to find the interview in its entirety (in English), it's just below: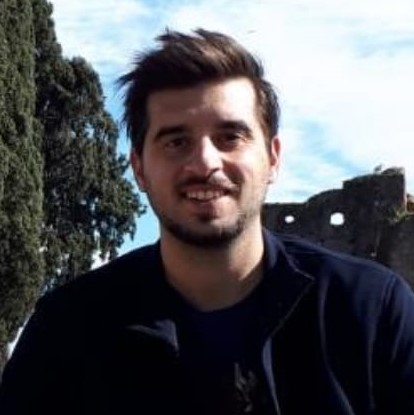 Fan of padel and of Spanish origin, the padel runs through my veins. Very happy to share with you my passion through the world reference of padel : Padel Magazine.