We interviewed Thomas Leygue who will celebrate his second selection with the French team at the 2021 European Championships, in Marbella.
A big change since the 2019 European Championships

Padel Magazine : Thomas, you are going to celebrate your second selection after the 2019 European Championships, what has changed since this first selection? Do you have new ambitions?
Thomas Leygue: "During the championships in Rome, that was almost two years ago, I had only been training for two or three months in Spain. My ambitions have always been the same, my goals are the same. But with time, training, level of play, physique, everything has improved in two years, for me the difference is huge. I am only 5 years old padel, so 2 years makes a big difference, it's almost half! "
Padel Magazine : Some time ago you really wanted to play on the left, and today you find yourself on the right. Do you think this change of side helped you evolve faster?

Thomas Leygue: "When I started the padel, I was playing right. And then, I passed to the left because everyone told me that in view of my qualities I should change sides. I had a lot of fun on the left and got stuck on this side a bit. With Nicolas Trancart in France, it was mandatory that I play on the left anyway. But then I opened up to being able to pass to the right. My old trainer, Gaby Reca, wanted me to play right. And when Bastien came to see me to do a project with me in France, we didn't even talk about it. Anyway I was open about it, I always thought that if I had someone on the left doing the work, I could evolve on the right. Today I feel that my level on the right is almost as good as my level on the left. "

Six players above the lot in France
Padel Magazine : Apart from a few executives who seemed certain to play anyway, do you think the internship helped everyone agree?
Thomas Leygue: "Without being mean, I think the manager had to make his choice on players 7 and 8. At the camp, I'm not saying that there was a huge difference either, but it was quite obvious, in terms of level, that there were six players who were above. Then we noticed that Ben was superior too. But still, we felt that there were six people who were more certain of being taken. But players that we expected less have surprised, with a fairly interesting level of play. "

Padel Magazine : Who are these players who surprised?

Thomas Leygue: "I was quite surprised by the level of the players who are behind and who do not train in Spain: Jérôme Inzerillo, Yann Auradou, JT Peyrou. Jérôme, we had seen in the various tournaments that he was starting to get closer to the best and he had the level we expected. On the other hand, JT and Yann, who train a little on their own, pleasantly surprised us! "

Padel Magazine : Today, you are the youngest player of the selection, do you think that soon we will see other players of your generation or even slightly older in the France team?
Thomas Leygue: "Yes, I hope to see other young people in the French team of padel in the next few years, although the team as it is today looks very good to me! "
"Go look for a final"
Padel Magazine : In the French team, do you hope to play with Bastien or not necessarily?
Thomas Leygue: "The goal is to get a final with the France team. We are not leaving with the objective of playing together, we are leaving with the objective of playing for the France team and being in the final. The idea will be to make the team as competitive as possible compared to the opponents we will face. We are lucky that Jo and I can play on the right and left, to be able to modify the compositions according to the matches. During the camp, I got along well with all the players I played with so everything is fine! "

Padel Magazine : You talk about making a final, the idea is to be able to beat all the teams except spain ? What do you think are the most formidable nations?
Thomas Leygue: "Spain is impossible to beat. So the objective will be to beat all the other countries… Our rival nations will be Sweden, Italy above all, but also England, even if I consider them more as an outsider! "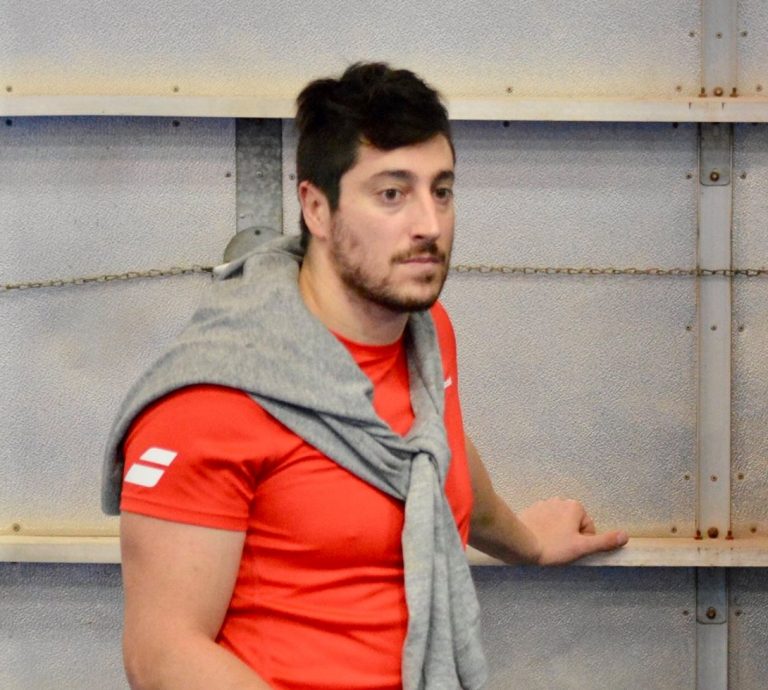 Xan is a fan of padel. But also rugby! And his posts are just as punchy. Physical trainer of several padel, he unearths atypical posts or deals with topical subjects. It also gives you some tips to develop your physique for the padel. Clearly, he imposes his offensive style as on the field of padel !