The team Varlion signs one of the biggest prospects in the padel French in the person of Thomas Leygue.
The 21-year-old therefore joins the Varlion Pro Team as the fourth best player in his country, and as a French international. He arrives with the will to give his all during this year 2022. His objective? Reach first place as a French player and play a big role on the professional circuits.

"I am very happy to start this project, the arrival at Varlion means for me a qualitative leap in every sense of the word and I am all the more enthusiastic since it is a brand that I have known for many years. They bet a lot on young talent and I love that "said Thomas when asked about his arrival at the brand.
Objective: to become the French number 1

Thomas Leygue has already had the opportunity to wear the colors of his country, and in particular during the last World Cup in Qatar. It is clear that for 2022, the French team remains a priority for him. He also announced: I want to play in as many tournaments as possible, qualify for as many as possible and why not be in the top 100 in the world. I would like to continue to be part of the France team, and I will work hard to try to become number 1 in France". Strong words, which resonate like notes full of ambitions for the young French player.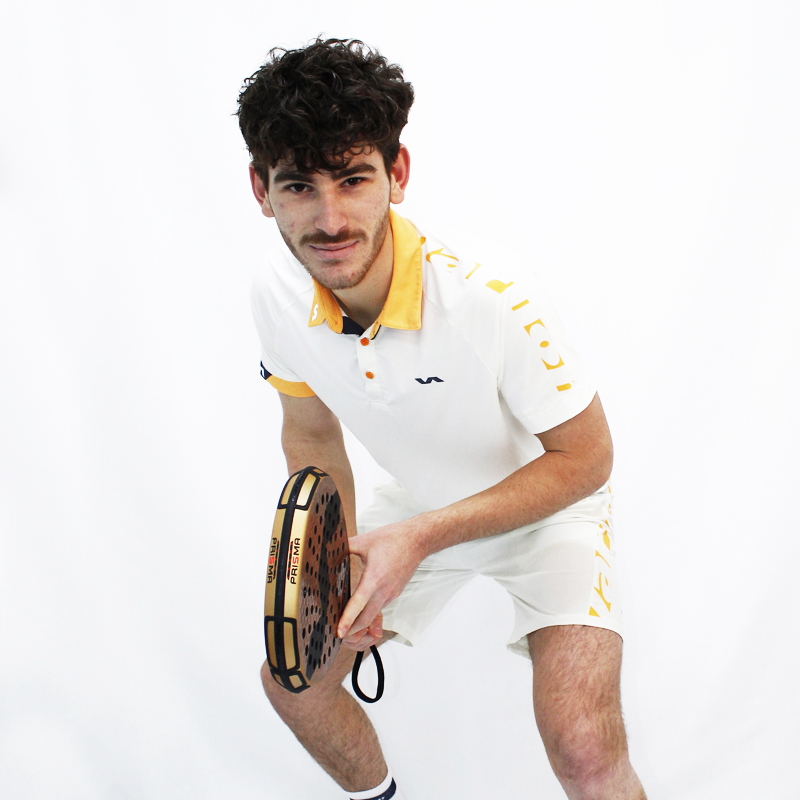 Choosing the pala, a difficult step

About the new Varlion collection, he says that it was difficult for him to decide which pala he was going to play with, but he is happy with his new racquet. It is with the new Maxima Summum Prisma that it will now evolve: "I tried different racquets and I had difficulties because they all have excellent characteristics. I finally opted for the Maxima Summum Prism because it gives me more control without sacrificing power and better management of the "bullet exit". In addition, the fact that the handle is longer than on the others helps me to direct the racket better.". A fine and precise analysis, which allows us to better understand his choice.
Varlion's opinion on signing Thomas

In turn Felix Regalia (CEO and founder of Varlion) speaks about the young Frenchman: "Thomas is the future of padel French. He follows the right steps to reach the highest level of competition in this sport. We trust him, we will support him in his career and I am sure we will live great moments together.".
A message full of optimism that only suggests positive things in this collaboration between Varlion and Thomas Leygue.

Passionate about football, I discovered the padel in 2019. Since then, it's been crazy love with this sport to the point of abandoning my favorite sport.