Ben Tison and Teo Zapata have qualified for a new main draw de World Padel Tour, the sixth this season. Facing Lijo / Ruiz, they have the opportunity to make the first eighth of their career. Follow the live commentary of Padel Magazine, present in the Pabellon Fuente de San Luis in Valencia.
Live match commentary
6/0 6/1 – GAME, SET AND MATCH RUIZ/LIJO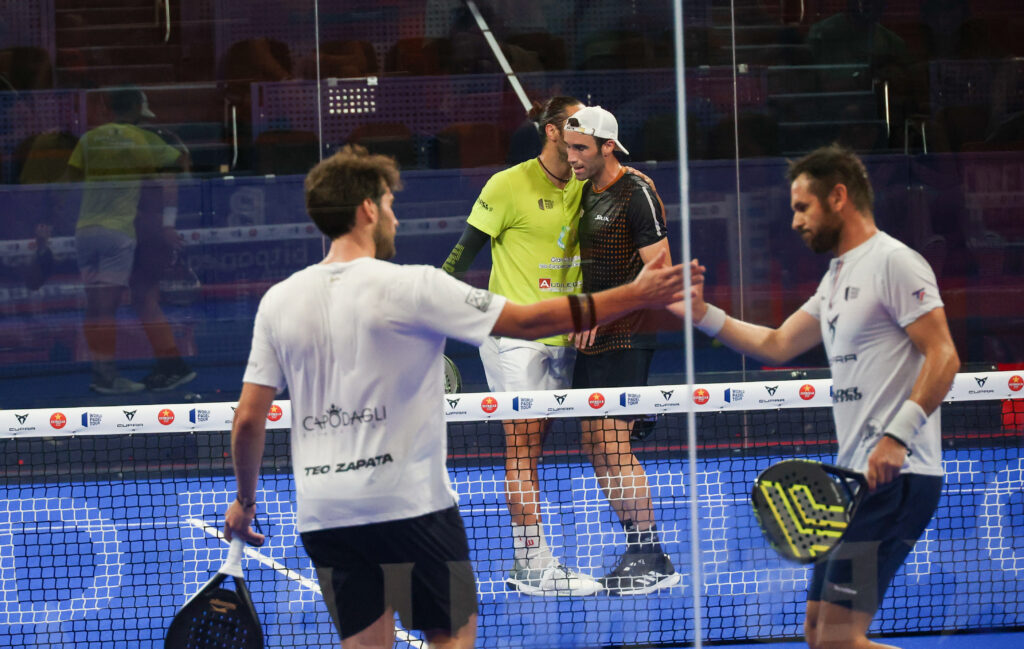 PUNTO DE ORO
40/30 match points
30a – It's not over!
15/0 Lijo/Ruiz serves for the match.
5/1: EMBERS/ZAPATA GAME
40/0
30/0 Zapata/Tison wants at least one game!
Teo Zapata doesn't believe it. He could well be inflicted with a double bubble.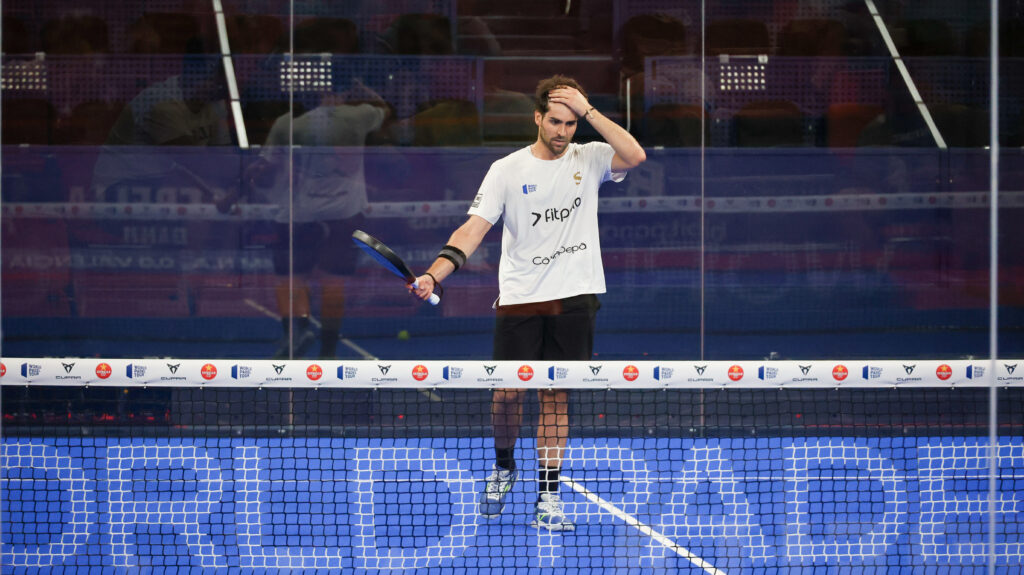 5/0 – 11 in a row
15a
Pablo Lijo and Javi Ruiz make a perfect match. They commit almost no unforced errors, despairing their amorphous opponents.
4/0 – Nightmarish
15/40 – 3 break points
15/30 – Pablo Lijo goes out the door and smashes into the opposing net. What level !
15/15
Crisis situation at the change of sides on the bench of Tison and Zapata.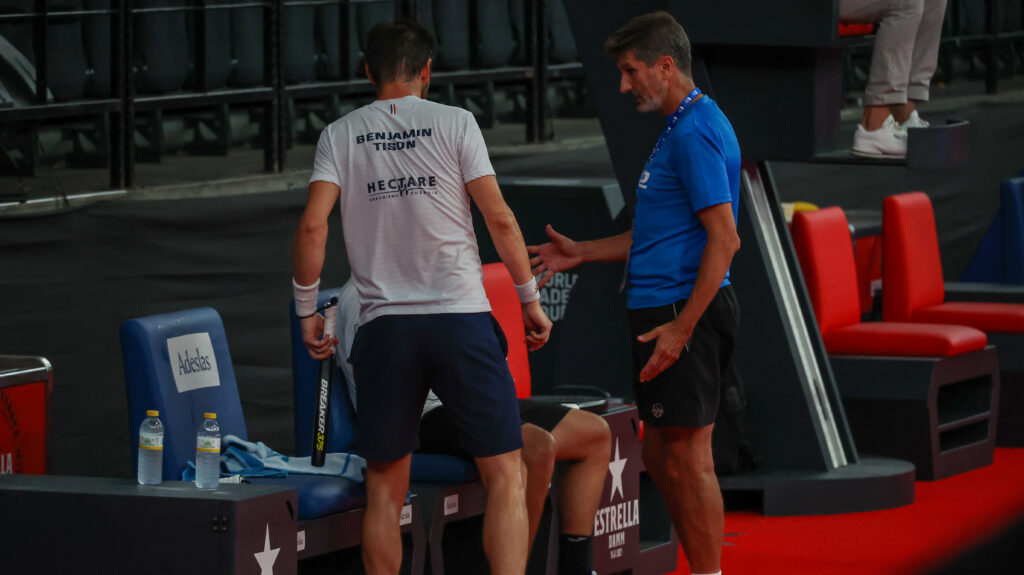 3/0 – Nothing for Zapata/Tison
The Frenchman's volley stays in the net! So many missed opportunities!
PUNTO DE ORO – BREAK BALL
0/15
It is once again very hard to take. Tison/Zapata fails to win his face-off.
2/0 – The game that hurts
40a PUNTO DE ORO
40/30 – Two game points!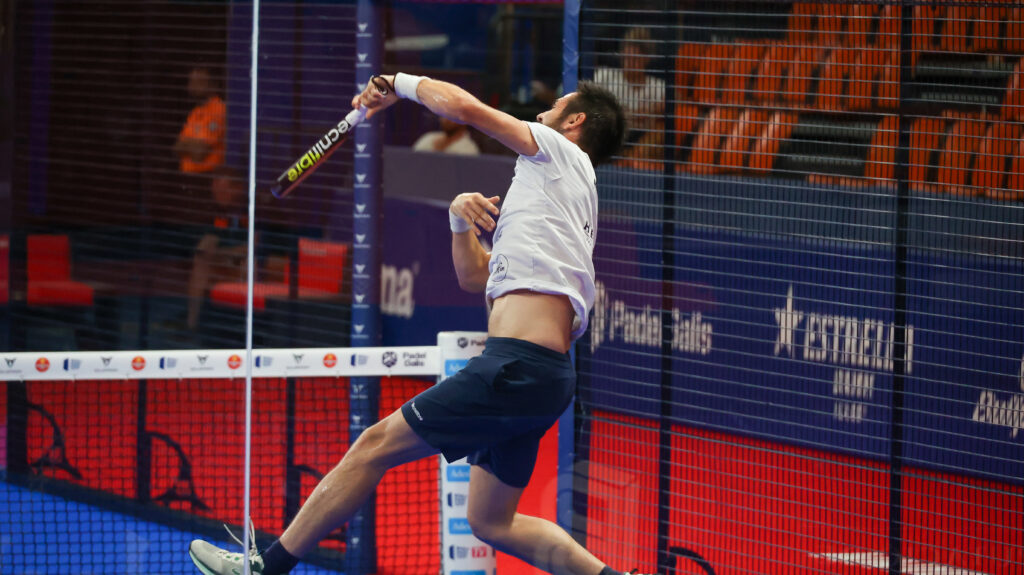 30/15 – The Franco-Spanish pair encourage each other.
With new balls, Teo Zapata and Ben Tison will try to unlock their game counter.
1/0 – Seventh game in a row
40/15 – The first beautiful grid found by Ben who gains confidence in this match!
40/0 – Javi Ruiz takes it out the door! What a level of play shown by the Spaniards!
0/0 – Start of the second
It's a huge blow for Tison / Zapata!
6/0 – The bubble is inflicted!
0/30 – Javi Ruiz counters Tison's par 3 smash with a nice outing, and puts the ball in the opposing net!
Pablo Lijo and Javi Ruiz are far superior at the start of the match, and the shadow of 6/0 hangs over Zapata / Tison.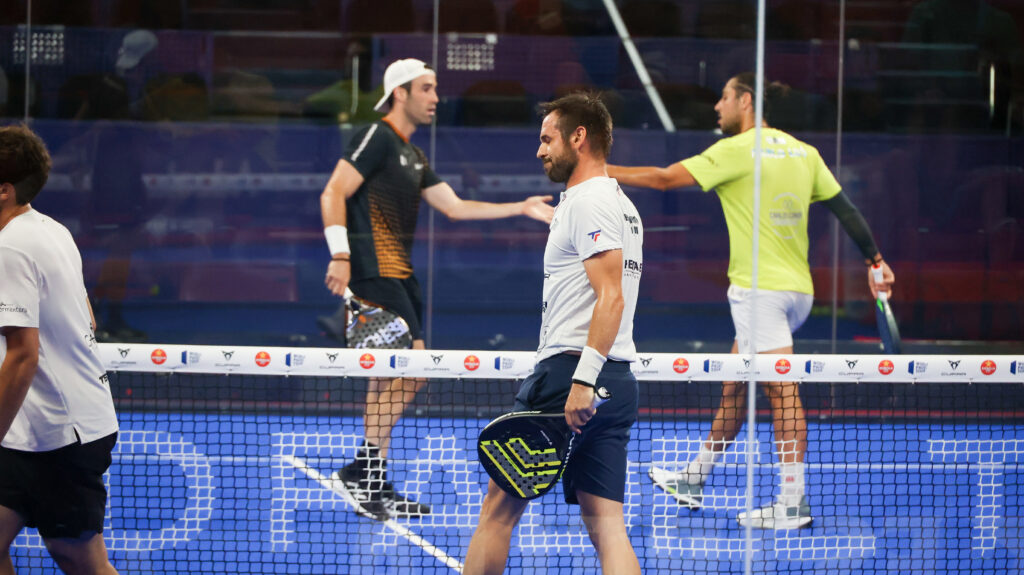 5/0 – 2 notches above
0/15 – Teo Zapata sounds the revolt by putting more physical intensity.
It's a very difficult moment for Zapata / Tison who is suffering a lot at the start of the match.
4/0 – The situation is getting worse
15/40 – 3 double-break points. Ben and Teo are not there!
15/30 – The black series is finally over!
0/30 – And 14…
3/0 – It scrolls!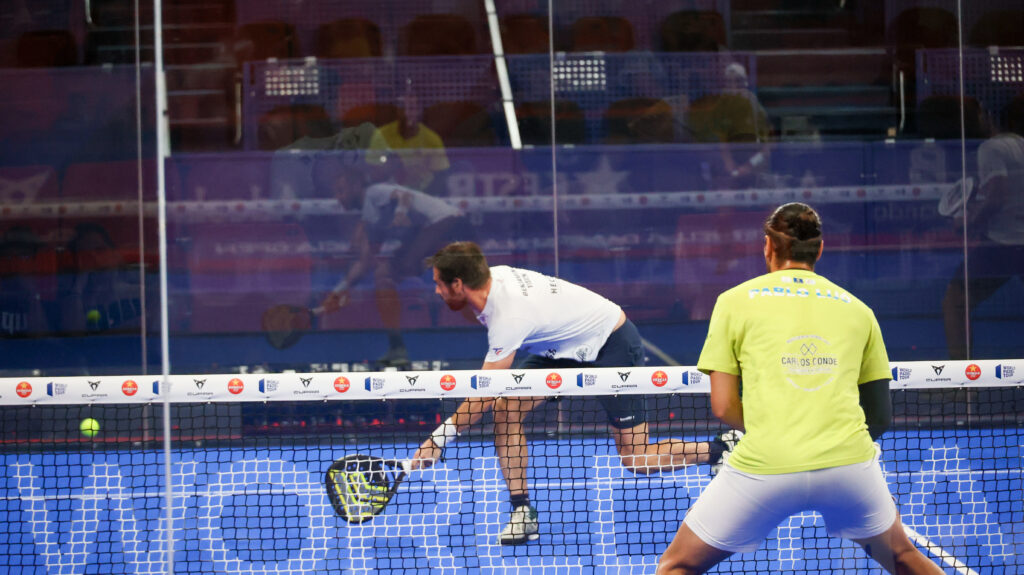 The points are linked for Lijo / Ruiz. 12 in a row!
30/0
The 4 missed break opportunities hurt Ben and Téo who no longer earn a point at the moment. 9th consecutive point for Lijo / Ruiz.
2/0 – Break for Lijo/Ruiz
0/40 Pablo Lijo and Javi Ruiz have a 7th consecutive point. 4 break points
Ben Tison serving. Unforced volley. 0/15
1/0 Lijo/Ruiz saves 4 break points
The Frenchman misses his return.
40a – Par 4 from Ruiz's backhand! Punto de oro requested by Ben!
30/40 – Ben's unforced foul. There are 2 break points left.
15/40 – Smash by Lijo, the first is saved.
0/40 4 ENTRY BREAK BALLS!
0/30 – A first situation for Ben and Teo!
0-0 Start of the game
12:57 – Small discussion with the coach and it starts!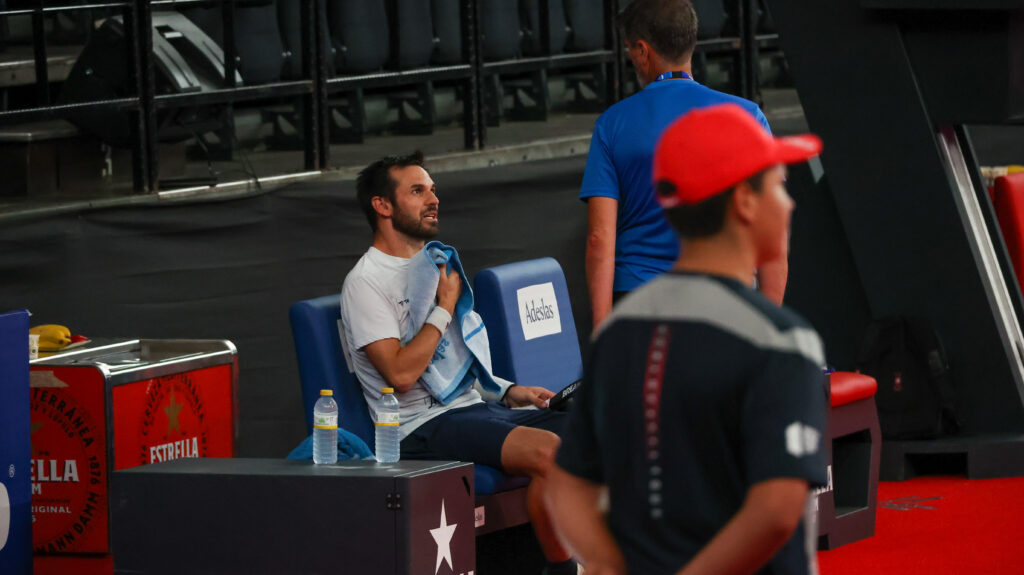 12:55 – End of warm-up
12:50 – The actors are on the track!
This is the big moment! The match is about to start. A short 5-minute warm-up for the four players, and the show will begin!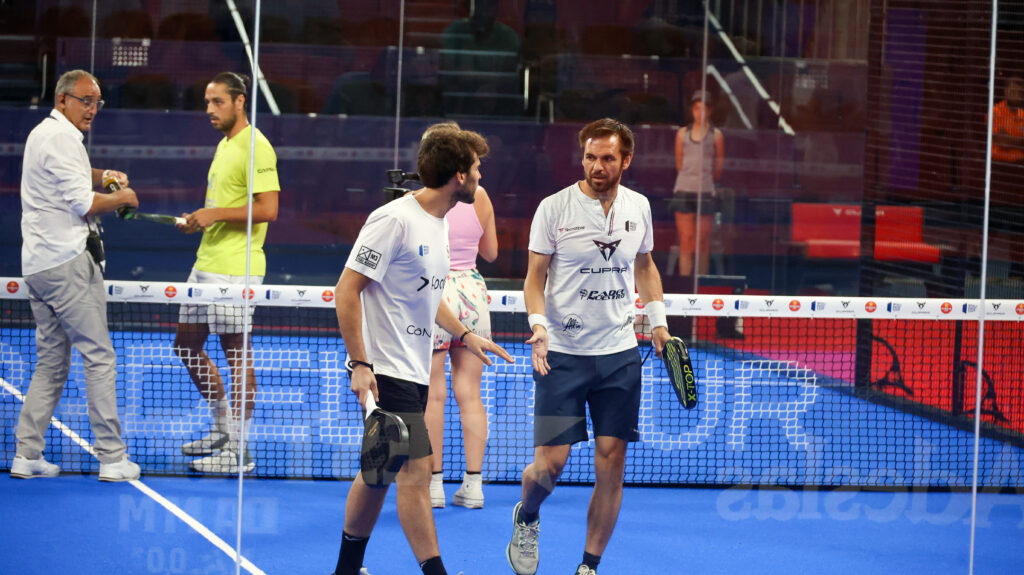 12:40 – Game, set and match, Gonzalez/Ruiz
Momo Gonzalez and Alex Ruiz do not miss the opportunity and make a shutout to conclude the meeting!
In about ten minutes, Ben Tison and Teo Zapata will be on the court to make us vibrate!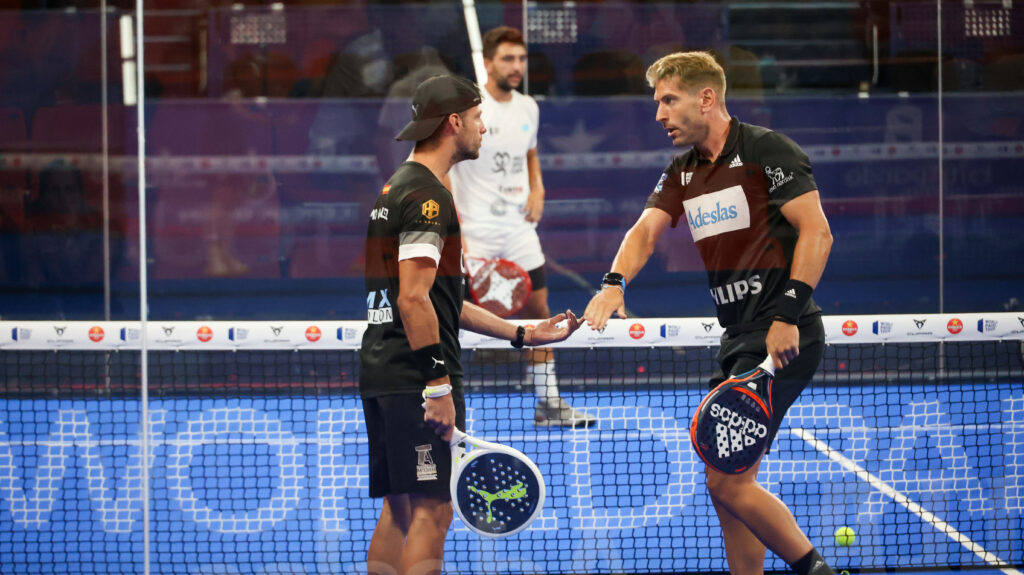 12:39 – Momo Gonzalez and Alex Ruiz serve to win the match
It could soon be the end of the meeting! The favorites lead 6/4 6/5 and now serve to win the match. The wait is over!
12:37 – Ready to do the feat
"I slept very well, and we will try to achieve our objective for the season, to do at least an eighth", explained Ben during the pre-match mini-interview.
To view it, go to our Instagram account by clicking on the following link:
https://www.instagram.com/stories/padel_magazine_/2875572847175065286/
12:33 – Eagerness
Benjamin Tison is eager to get on the court. However, Alex Ruiz and Momo Gonzalez are pushed to their limits and are now down 5/4 in the second set.
The Frenchman watches the game and hopes for a quick end to the game.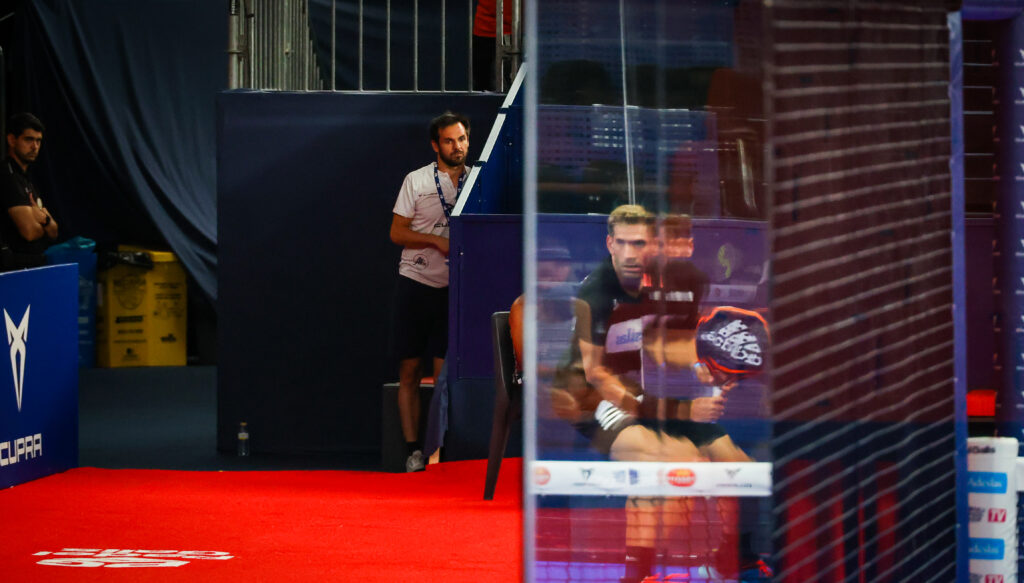 12:25 – Match odds
If you live in Spain and are a fan of padel, you probably know that it is now possible to bet on the meetings of padel.
Ben Tison didn't know it, and was surprised to see a rating on his name on the Sportium site.
The victory of Ben and Teo is quoted at 5,50, thus affirming that it will be necessary to do a feat to qualify for the eighth! Tison/Zapata wins at least one set is quoted at 2,75.
12:19 – The game in half an hour… or more!
The opposition between Tison/Zapata and Lijo/Ruiz will take place after the match, which is currently being played between Alex Ruiz/Momo Gonzalez and Del Castillo/Moya.
After winning 6/4 the first set, Ruiz / Gonzalez is now experiencing difficulties, and is trailing 3/2 in the second. Will there be a third set?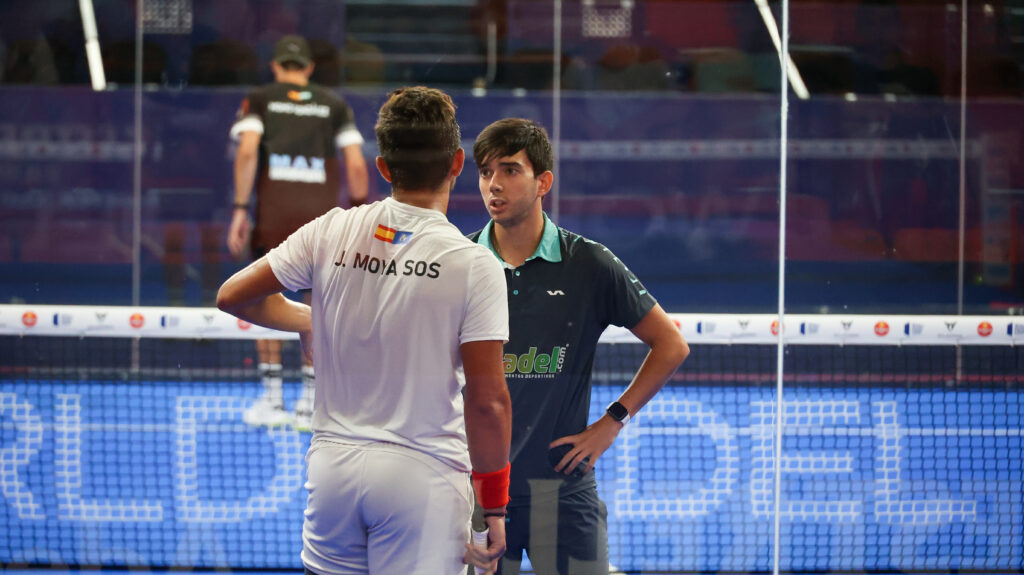 12:15 – "A match that I like"
These are words of our French n°1. Ben was very happy yesterday after his two wins in straight sets:
"I am very happy, (...) We had two very good matches today. I touched the ball a little less but I knew how to be good when I touched it. (...) Ruiz or Lijo on the right… Whatever happens it's a match that I like on the central track!"
12:10 – Welcome to the live
Welcome, here from Valencia to live this exceptional day for the padel French.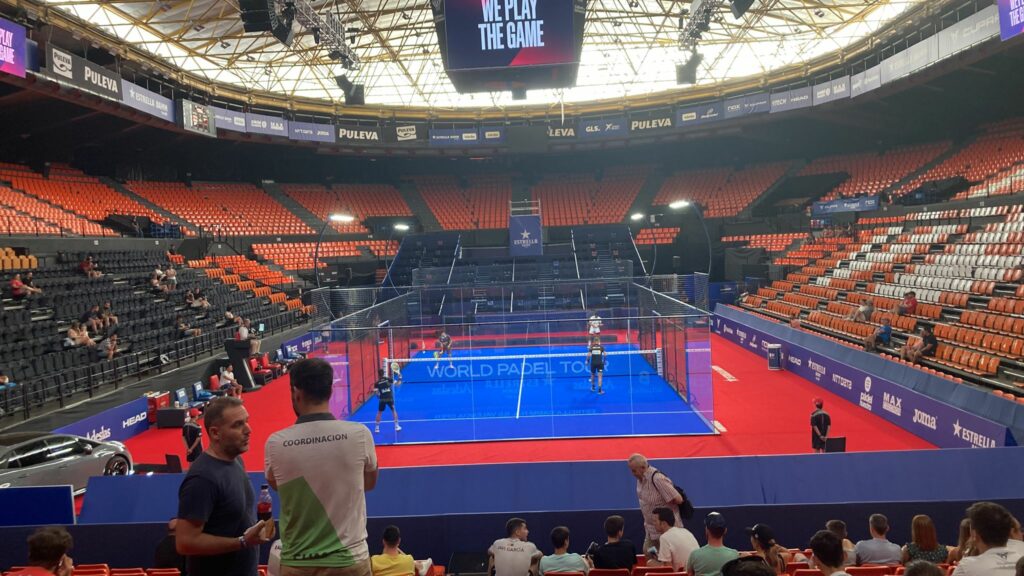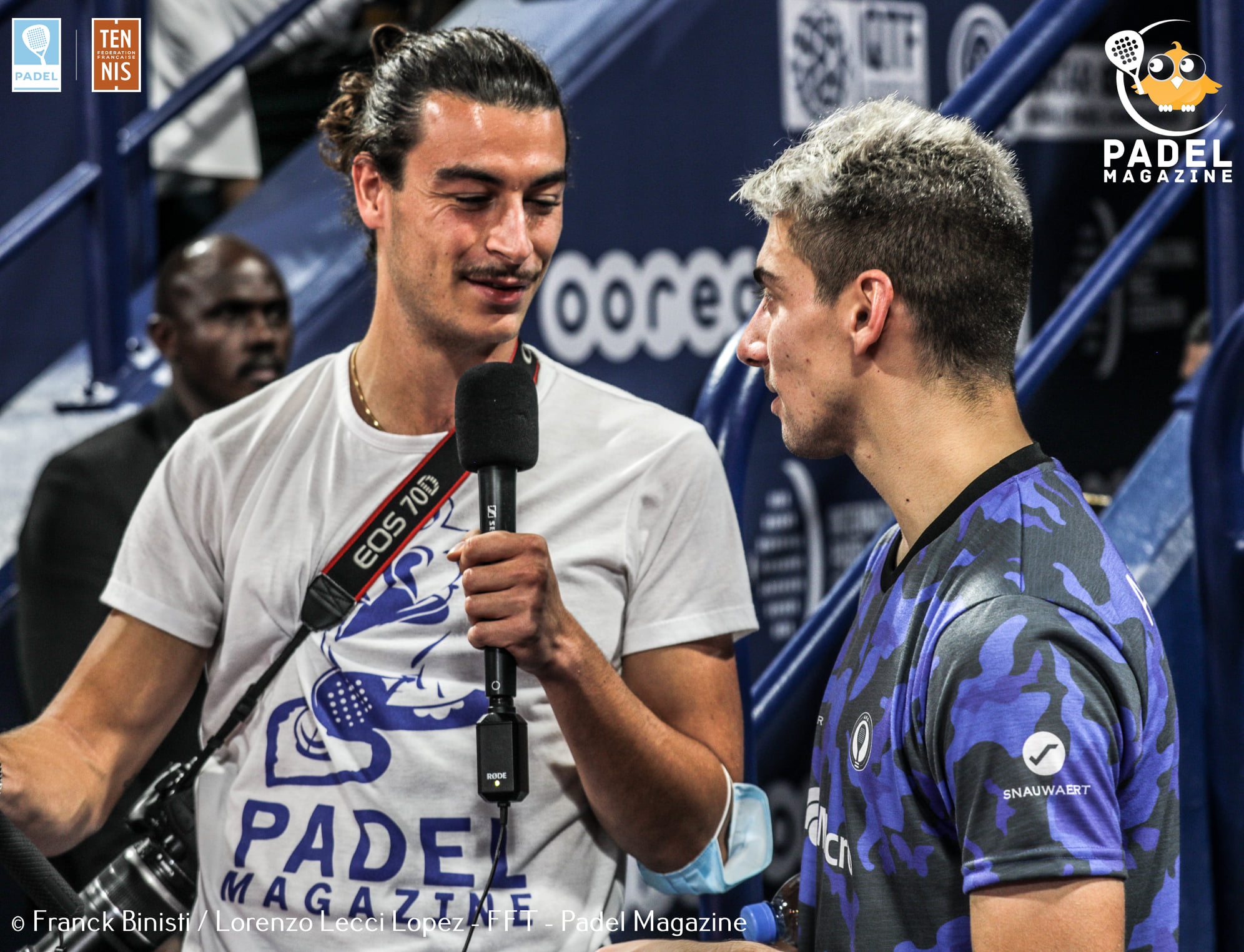 From his names, we can guess his Spanish and Italian origins. Lorenzo is a multilingual passionate about sports: journalism by vocation and events by worship are his two legs. He is the international gentleman of Padel Magazine. You will often see it on the various international competitions, but also on the major French events. @eyeofpadel on Instagram to see his best photos of padel !