The Padel Open Shilton - P1000 at the Cap d'Agde International Tennis Center has started.
The qualifiers of yesterday were in the main draw but they will not go further in the main draw since all will lose in the first round.
The quarter-finals will take place after 18h. The tournament's favorite pairs have all been up to date, although there are still a few 8e in 16h.
The pair Moreau / Lapouge wins in 2 sets against the dangerous pair Squarta / Jeannot.
The Roumy / Trancart pair, however, lost in their first round against the French-Spanish pair Casquero / Lerustre at the super tie-break
Carité / Salines and Gauthier / Authier are found in 1 / 4 ....
You can follow the results on SETTEO:
https://www.setteo.com/torneos/padel-open-shilton-p1000-hommes/cuadro-completo/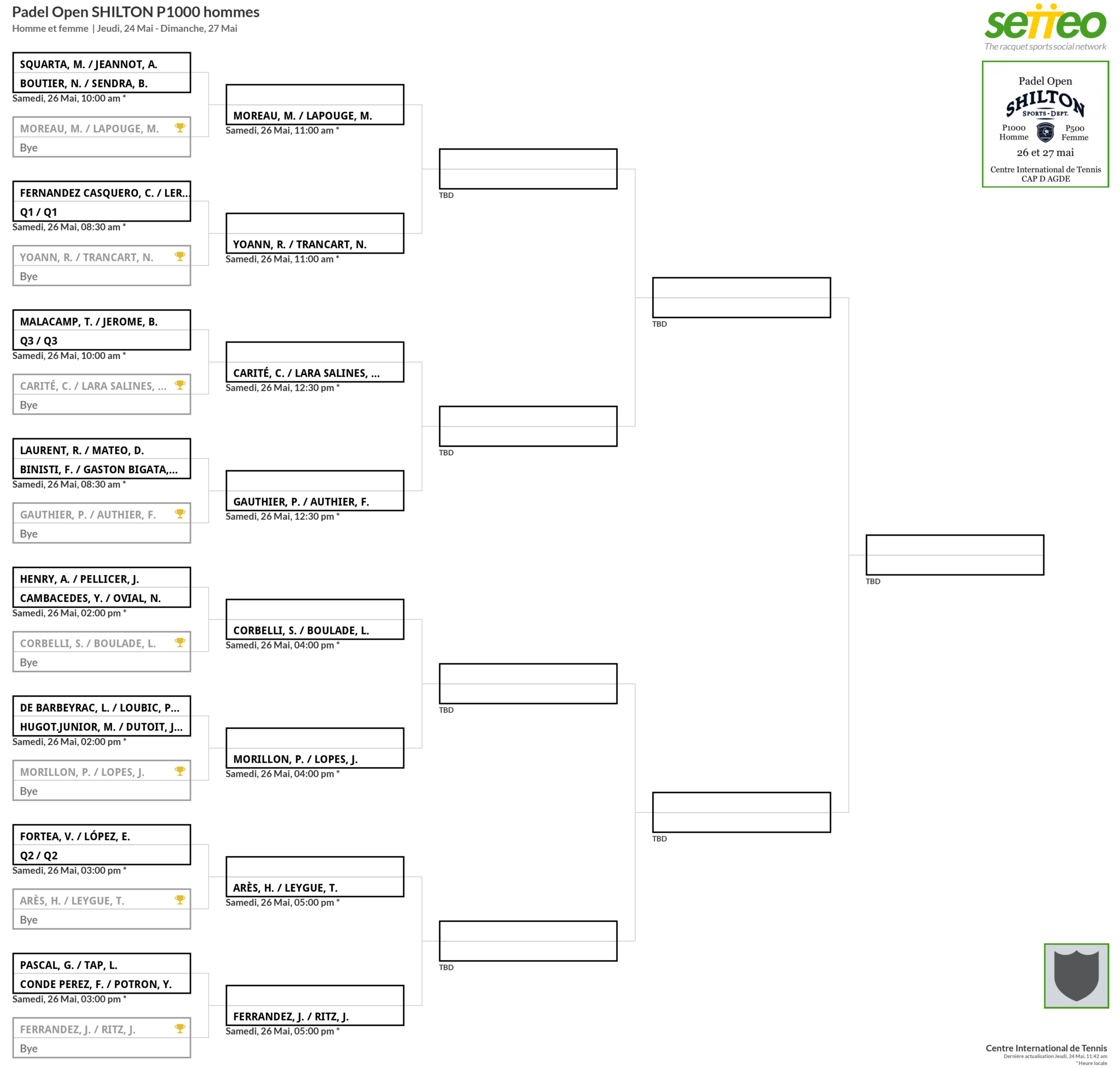 Franck Binisti discovers the padel at the Pyramid Club in 2009 in the Paris region. Since then padel is part of his life. You often see him touring France by going to cover the big French paddle events.