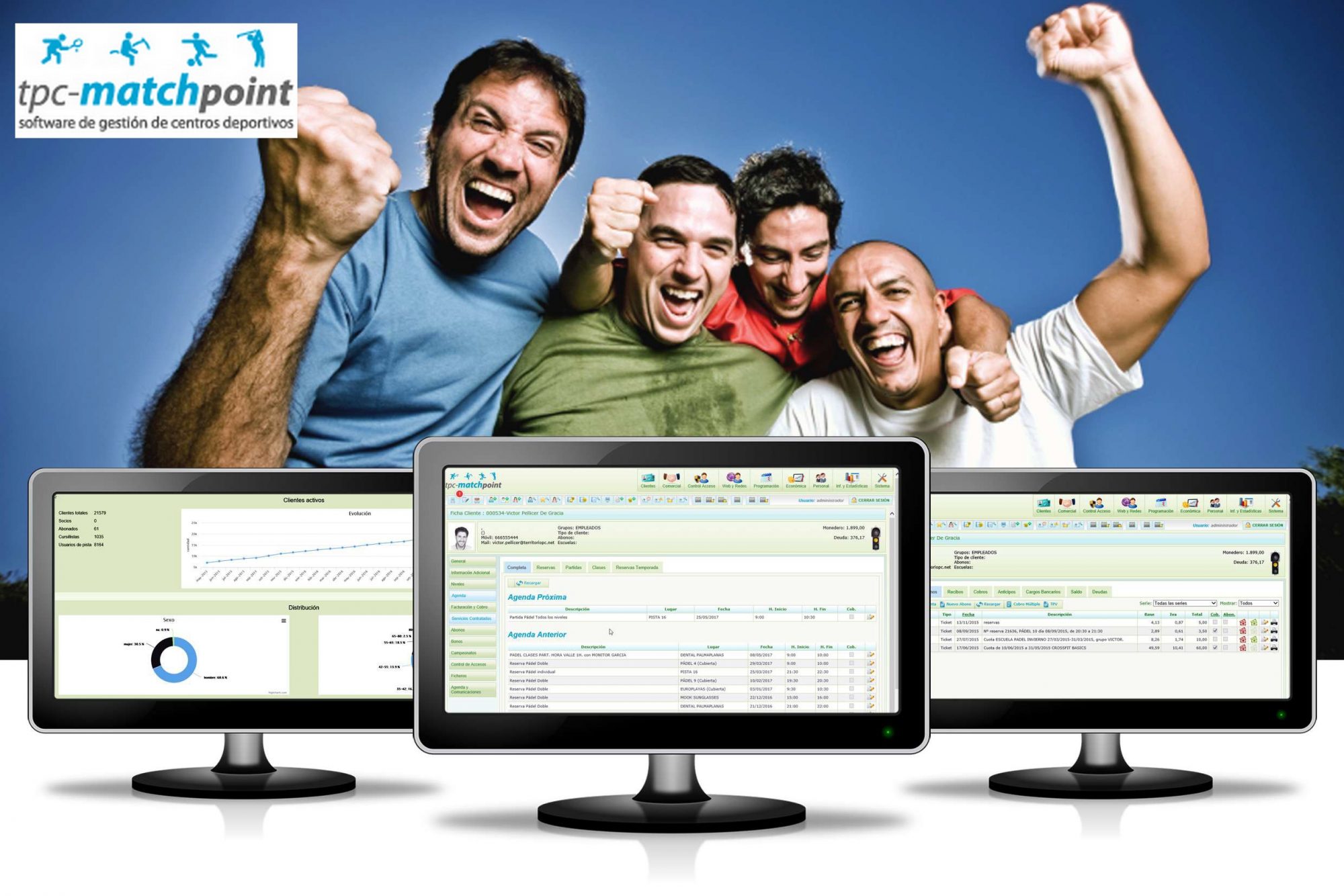 Launched in Spain in 2008, TPC Match Point is a sports club management software that has since developed into 20 countries and has just entered the French market with already equipped 7 clubs.
If it responds particularly to the specific problems of racket sports like the search for partners, it is fully configurable and adapts perfectly to multi-sport complexes.
With tools at the service of managers, professors and customers, it represents the most complete, modern and efficient solution at all levels.
Since our launch in January, we have accustomed our customers to create and join open games via the mobile app… Today, on average, 1 to 2 games per day are completed via Match Point, it is a huge time saving for us and real service for customers.

Sébastien Cornet, Spirit Director Padel
ADVANTAGES FOR YOUR CLUB:
Manage your club more efficiently and gain profitability
A fully customized configuration
Optimized management of your customers
Cash management & invoicing
Management of group & individual lessons
Tournament & championship management
Advanced statistics tools
Increased traffic on your website
More visibility for your sponsors
Increase your occupancy rate
THE BENEFITS FOR YOUR MEMBERS:
A personalized mobile application with the name and colors of your club
Booking and payment online
Create and join open games with my level partners
Reload and pay with my virtual credit
Latest news of the club
Online registration for animations
Online registration for tournaments & championships
Online registration for group classes
Create and join newsgroups
[box type = "info" align = "" class = "" width = ""] Contact: Rocío Molina
rmolina@tpc-soft.com
https://www.facebook.com/MatchpointFrance/
01 85 14 95 83 [/ box]