Alejandra Salazar will be associated with Gemma Triay en 2021. A mature decision that offers new perspectives for the two players who needed to give new impetus to their careers.
New cycle
In interview with Marca new pair in particular explained the reasons for this change. "These are cycles, considers Gemma Triay. We had been together with Lucía Sainz for 5 years and I felt that I needed new goals. When I approach a new project, I have a surplus of motivation. Even though we were having a spectacular year, I liked the change and I felt it was time ".
For Alejandra Salazar, playing with Gemma Triay will make it easier to hold training sessions, the two players living Madrid : "It was a difficult decision to part with Ari but after 6 years of traveling to Barcelona once a week to train with my partner, this project fills me with enthusiasm and I consider it very ambitious".
Based in Brunete, the duo will train with Rodri Ovide, coach of Gemma Triay since last season: "He's a great trainer, I'm very happy," explains the latter. Much of that year's success is due to him. I wanted to continue with him, even if Alejandra had Manu Martín, a great professional with whom we would have worked well ". An aspect that, it seems, suits his partner: "I'm used to adapting and I firmly believe in empathy. I try to make my teammate feel good. I avoid showing off because it is useless. I fight every game, even if the score is 6-0 5-0 ".
Big favorites in 2021?
Is the Triay-Salazar duo the big favorite this season? It's hard to deny it, even if the current level of padel feminine is very tight. For Alejandra Salazar, world co-number 1 in the ranking, the potential with Gemma Triay, co-number 1 at Race 2020, is huge: "She is in a great moment of maturity and she ended the year in a spectacular way. She is super talented, agile and covers the net a lot. I don't know if we feel like favorites but we both struggled for the number 1 spot and she finally got it. I'm not going to deny that this is our goal but the pressure is the same when you compete. We will have to work to get there ".
The game of musical chairs at the top of the ranking suggests a thrilling 2021 season, with new pairs that start on new bases: "It has been a long time since this happened, notes Gemma Triay. In my case, after all these years there has been some wear and tear, with a lot of hours spent together, although it has been a dream year with a second half in which we have won 5 of the last 6 tournaments. I felt that I had need a change".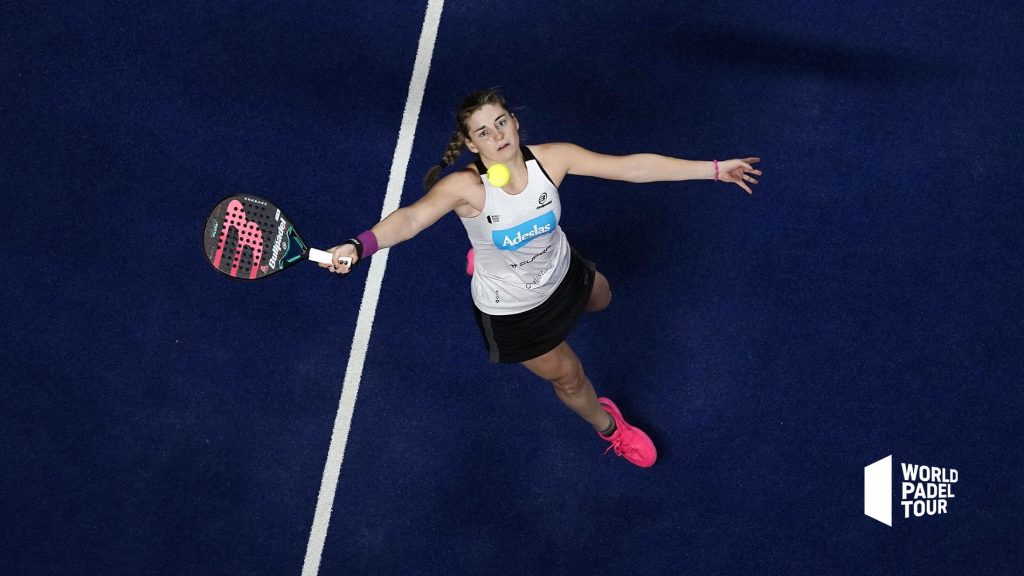 Huge competition
The competition will therefore be exacerbated and Alejandra Salazar has an idea of ​​which pairs will be the most formidable: "The Martas (Marrero and Ortega) obviously because they have a lot of baggage together. The Twins Sánchez Alayeto because we cannot forget that they are still fighting even if, during the last two years, they have not reached the highest positions of the ranking. They are very difficult to play and we know their competitiveness. Lucía Sainz and Bea González are a very good pair, Ari Sánchez and Paula Josemaría are very explosive, Patty Llaguno and Virginia Riera are very catchy ".
All these changes promise us a very attractive 2021 season and we are particularly expecting this new duo. It remains to be seen if Gemma Triay and Alejandra Salazar will be up to expectations. Given their record of service, we have no doubts about the success of this alliance.