While the brand Twenty by Ten is about to celebrate its first year of activity by offering up to -40% for the January Sales, we took the time to ask a few questions of its co-founder Michael Kuzaj, in order to discuss the progress made and plan for 2021 with the new challenges that await the brand "Made for Padel "!
Suggest something different
Padel Magazine : What are the reasons that prompted you to launch Twenty by Ten? What is your assessment of this 1ages year in the particular context?
Michael Kuzaj: "If only we had known what to expect;)… First of all because Alex (Cortey) and I are fans of padel ! We wanted to contribute to the community, bring our stone to the building, be part of this environment that we love so much. From a more mercantile point of view, we also saw an opportunity in a padel booming, but still immature, leaving the possibility for brands like ours to offer something different. We wanted to create a brand in our image and which also reflects the values ​​of padel : this unique blend of performance and relaxation specific to this sport. Of course, the context did not help us, but we are very satisfied with the feedback from the community and especially with having laid the foundations for our development. "
Padel Magazine: Tell us about your products, how do you differentiate yourself from the competition?
Michael Kuzaj : "We offer a range of clothing and accessories dedicated to padel. The idea is to offer products that address the community padel. We want players to be able to relate to modern and quirky messages. Our products are fun, but above all they are high-end products, designed with breathable technical materials or organic cotton for the eco-responsible range. The entire new collection is also printed in France with 100% biodegradable ink that does not need water.
Through our offer we also wish to celebrate the padel at an international level. We have nothing against the Spaniards, but we would like to introduce the padel through our products and services to the rest of Europe, particularly in France and in English-speaking countries.
In 2021, we will introduce new designs and new accessories such as water bottles and napkins. "
T-shirts, but also internships padel !
Padel Magazine : But you do not only offer t-shirts… You also organize training courses. padel ?
Michael Kuzaj: "Indeed ! We also want to "live" the padel with the community through training camps Padel Experience in France and Spain. The idea is to offer high quality courses in a great setting combining pleasure and performance. Our Head Coach Jérôme Schaeffer is one of the best teachers padel that we have in France, he is a true enthusiast who loves to transmit, whatever your level. Registrations for the spring dates at the Mouratoglou Academy are already open, and this summer we will be offering our first internships in Spain. "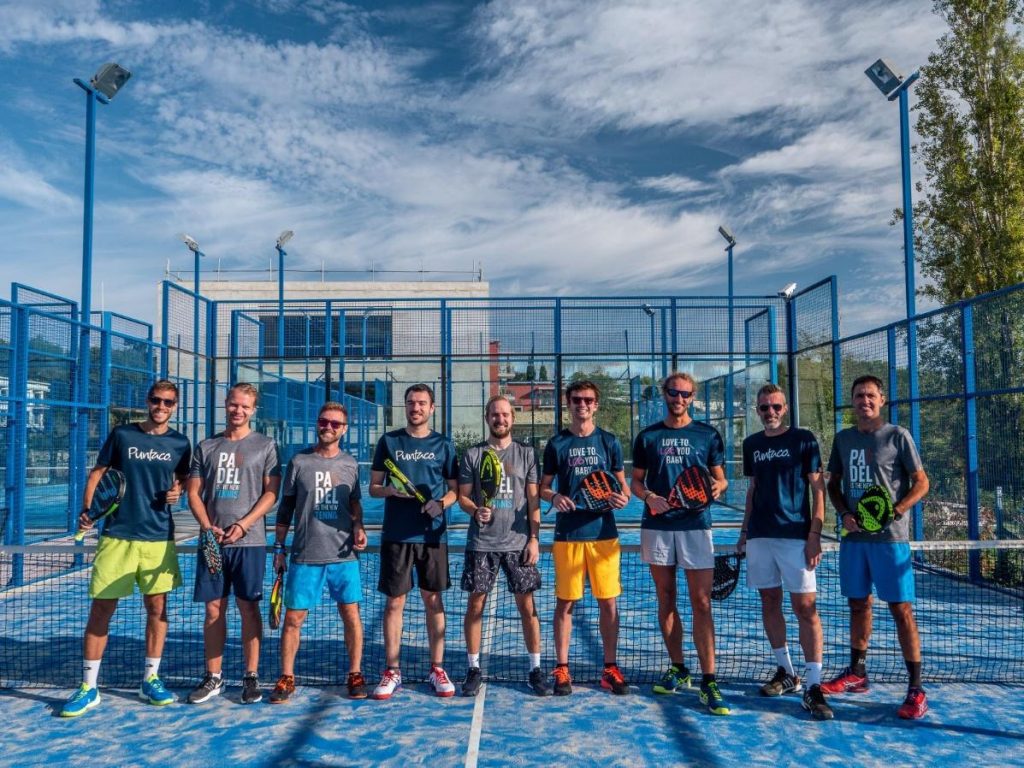 Working with clubs
Padel Magazine: Do you also work with clubs?
Michael Kuzaj: "In fact, the clubs are at the heart of all our offer, because they are the engine of the development of the practice of padel.
We offer them to distribute our range of products but also to make them new, completely personalized collections. We understand that club managers have 1 things to manage a day, and this is not often a priority for them. This is why we offer them a turnkey service. This allows them to improve their brand image, gain more loyalty and generate additional revenue.
We are very happy with the work done in 2020 with Esprit Padel, Padel Arena, Padel Riviera, Padel Tolosa and look forward to working with other clubs. "
Padel Magazine : It is rumored that you are preparing a league of padel Twenty by Ten ...
MK: "Yes, but it's top secret! No just kidding. The goal is always to be at the heart of this community, but this time with a competition. We can't tell you much more right now, other than that it will be a rather special championship which will take place in the biggest clubs in France. The launch was scheduled for April 2021 but we postponed it to September in order to better manage the current health context and to ensure that the competition takes place in the best possible conditions. "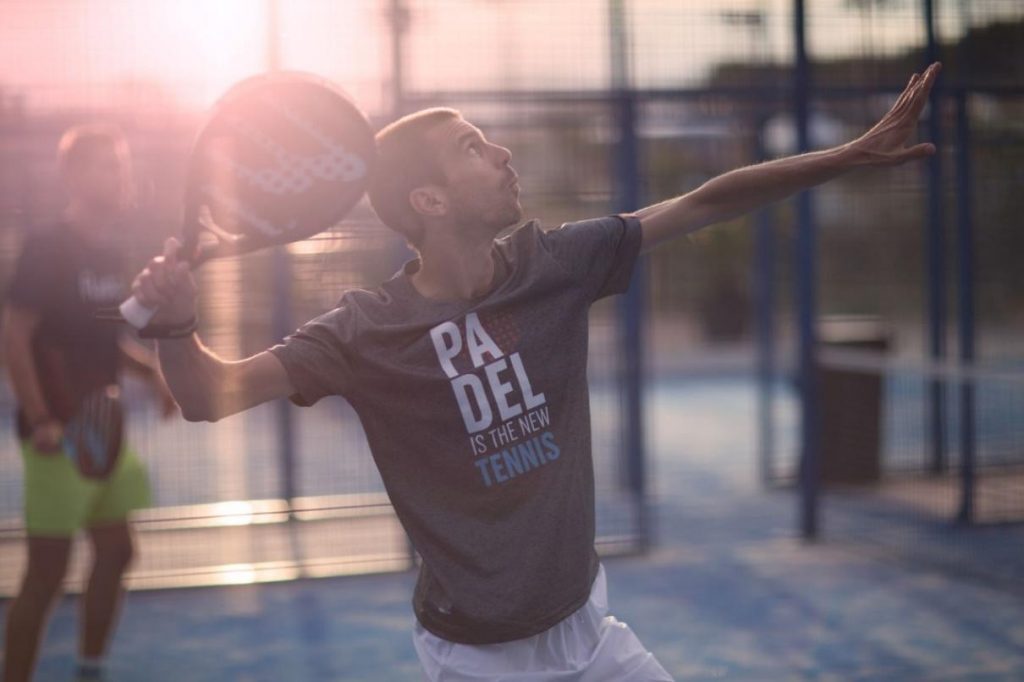 Padel Magazine : What can we wish you for 2021?
MK: "Above all, that the clubs reopen as quickly as possible! Then to continue to progress, to learn from our mistakes and to share as much as possible with the community padel across the world thanks to our new range of products and services dedicated to padel. "
---
Find all Twenty by Ten products on: https://twentybyten.com/boutique-padel/
For more information on internships Padel Experience contact Michaël Kuzaj:
info@twentybyten.com / +33 6 19 44 26 04 / https://twentybyten.com/stages-padel-experience/
Follow Twenty by Ten on the networks:
https://www.facebook.com/twentybyten
https://www.instagram.com/twenty_by_ten/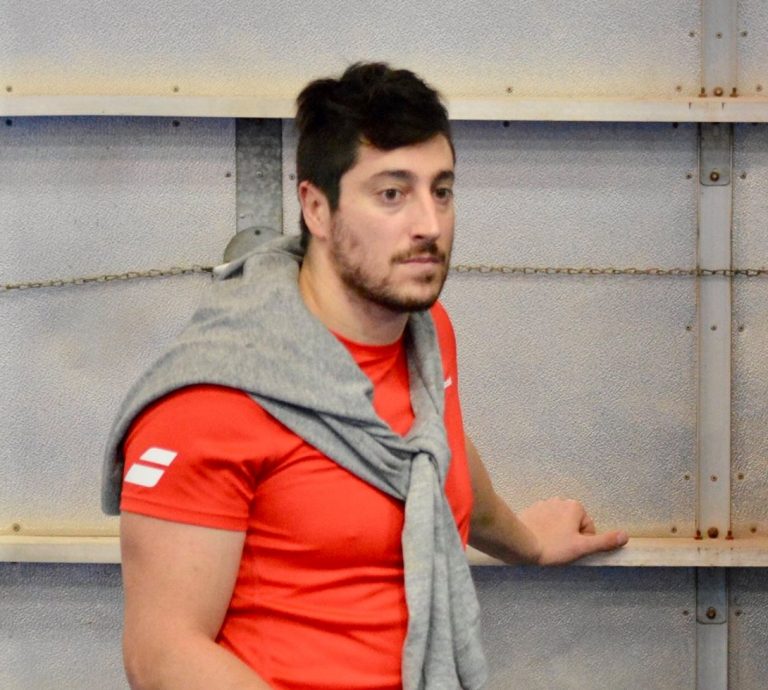 Xan is a fan of padel. But also rugby! And his posts are just as punchy. Physical trainer of several padel, he unearths atypical posts or deals with topical subjects. It also gives you some tips to develop your physique for the padel. Clearly, he imposes his offensive style as on the field of padel !