Padel Riviera Mougins will celebrate his birthday in two weeks.
The padel club of Mougins puts the dishes in the big ones by proposing a P1000 ladies, a tournament of padel not approved for the members of the club and especially a padel exhibition with Gabi Reca and Paquito Navarro.
Saturday: Ladies and gentlemen tournaments.
Exhibition at 14h in mixed.
Exhibition at 15h in gentlemen.
Sunday: End of P1000 Women and Men's Tournament.
The club will also offer a Clinic / Padel course with Paquito and Reca at 12h (Sunday).
The club will offer several partner stands for the event:
Thomas cook travel agency.
Ace credit
Ambrea institute
Bullpadel
For players:
Raffle with several nice lots.
Catering with special menu for the event.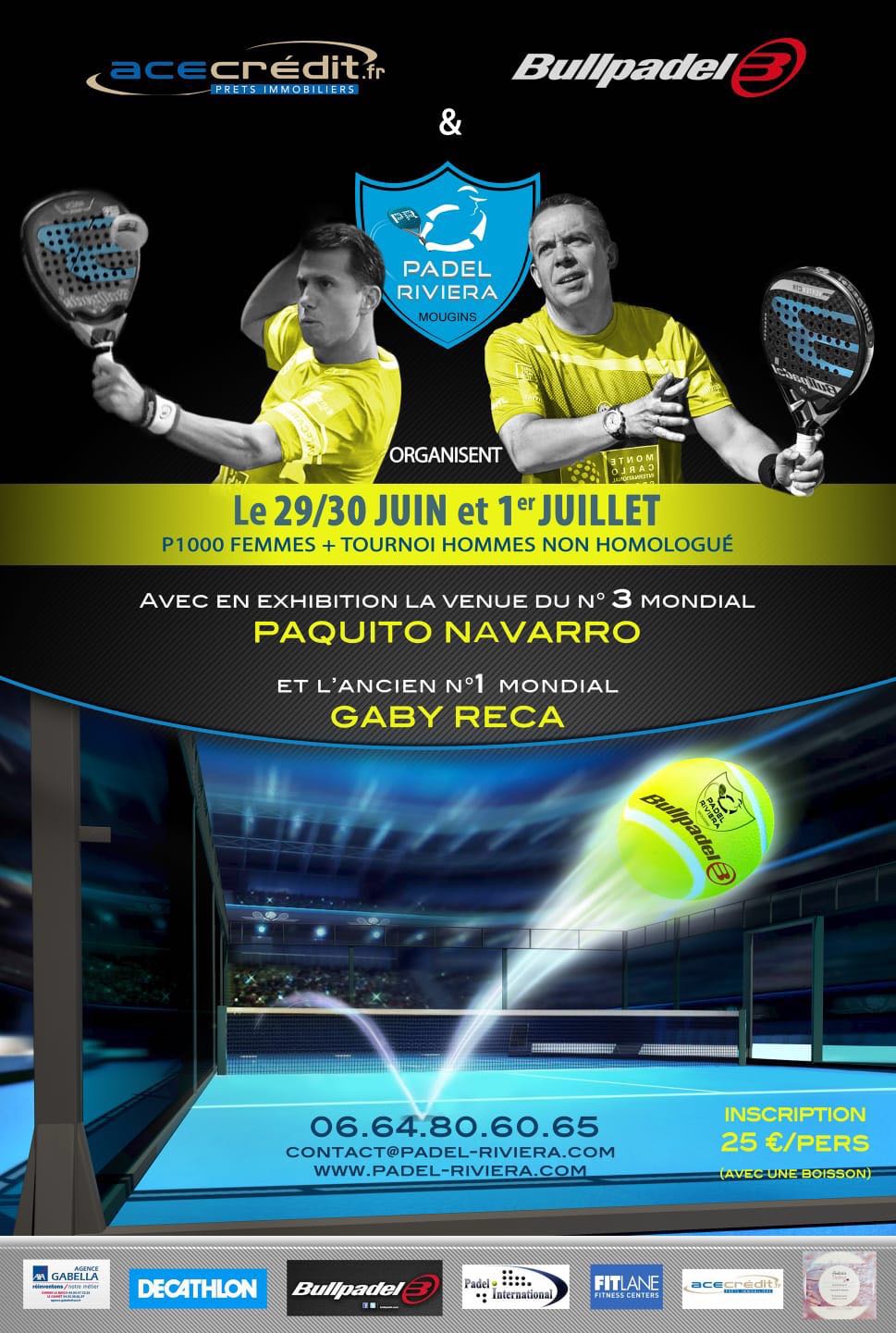 Franck Binisti discovers the padel at the Pyramid Club in 2009 in the Paris region. Since then padel is part of his life. You often see him touring France by going to cover the big French paddle events.