The Padel Riviera Mougins will offer the 3 and 4 September a crazy weekend.
First, all weekend will take place its homologated stage of the National Padel Cup men with pairs from all over France. The planning :
Saturday: Pool Match
Sunday: Final Phases
Alongside the tournament, the Padel Riviera Mougins will inaugurate its padel club with the presence of Mr GALY, Mayor of Mougins and the presentation of the partners of the club that are: Gabella Insurance, United Monaco Textile, fat decathlon, bullpadel, blackrown, international padel and head.
Sunday, in parallel with the finals of the National Padel Cup of Mougins, get ready to see the big show for lunch with 4 players of the World Padel Tour with Marc Alastuye, Aitor Garcia, Leo Dicarli, Marc Requena.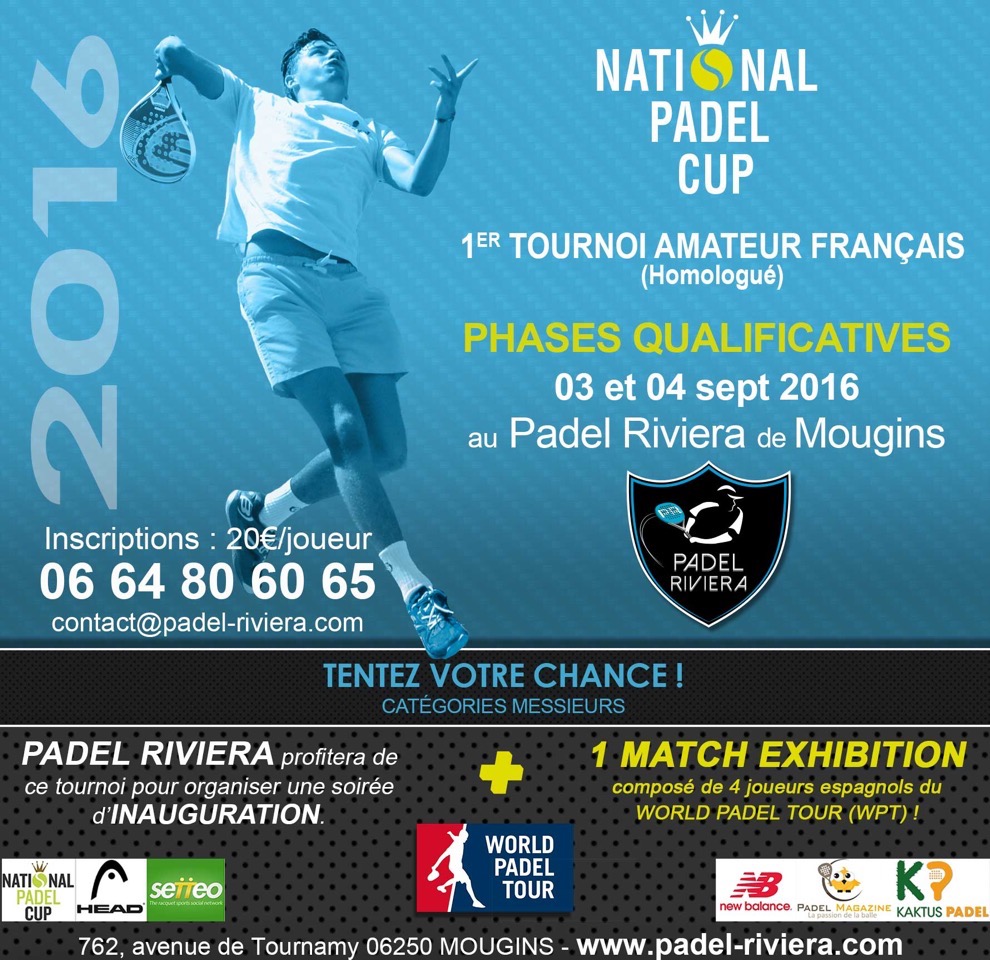 Franck Binisti discovers the padel at the Pyramid Club in 2009 in the Paris region. Since then padel is part of his life. You often see him touring France by going to cover the big French paddle events.