The French Tennis Federation gives its approval for the approval of a ball if it meets a well-defined specifications.
Basically, a paddle ball must answer the following points:
The weight: from 56g to 59.4g
The diameter: from 6.35 to 6.77 com
Prior compression: The padel ball is subjected to intense shocks of compression carried out continuously until a deformation of 2.54 cm is 1 inch.
Bounce height: from 135 cm to 145 cm
Other parameters are taken into account such as the quality, the hardness or the elasticity of the ball. Unpressurized bales have a thicker natural rubber core, thus providing a longer life. On the other hand, the pressure balls are lighter and therefore offer a better playing comfort. At the end of the results of the adidas padel balls homologation tests, they are in conformity with the federal requirements. To be approved, 10 balls on 12 must pass the tests successfully. This homologation is mandatory for a ball to be used in tournaments and team matches taking place on French territory.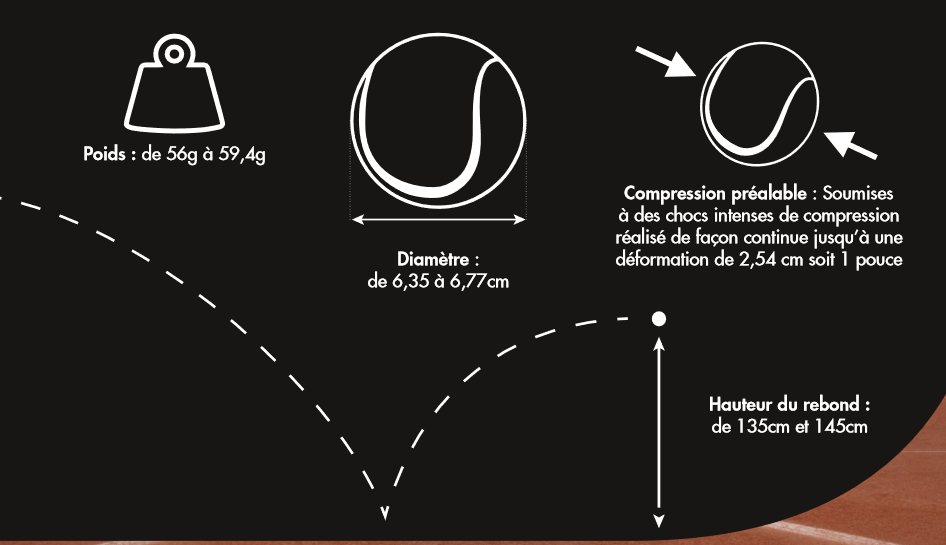 Franck Binisti discovers the padel at the Pyramid Club in 2009 in the Paris region. Since then padel is part of his life. You often see him touring France by going to cover the big French paddle events.