Padel Magazine meets Marcos Vallarino, one of Mantra's partners Padel, the organizer of the event the APT on the largest island of the Canaries.
Mantra Padel, a passionate organizer
Padel Magazine : Marcos, can you introduce yourself?
Marcos Vallarino :"I am Marcos Vallarino, founding partner of Mantra Padel, I am 47 years old. I currently dedicate myself 100% to public relations within our clubs, I am the one who maintains direct contact with hundreds of players, suppliers, equipment and I spend half my days organizing matches and level them to make them as balanced as possible."
Padel Magazine : How did you fall into the bath of padel ?
Marcos Vallarino :"I started playing after getting frustrated with my tennis serve (laughs). Today I love it padel. I discovered it in Argentina more than 30 years ago and after having practiced several sports professionally. But it is here, in Tenerife, that my passion for padel started. Soon after becoming a player, I saw that all was not well and focused on how to help players have fun, improving not only technique but also sporting attitude. There are those who come for the competition and others who come just to enjoy a moment and have fun. Both have the right to padel. This is our motto."

"May this project cease to be a dream and become a reality"
Padel Magazine : TheAPT Padel Tour in Tenerife: what is the story of this project?
Marcos Vallarino :"90% of those who practice this sport, whatever their ambition, know how to distinguish those who really excel and do surprisingly well. Tenerife is very far from the mainland and this penalizes us in many ways. By organizing an international event, we want to invite the public to see this wonderful sport live. I am an absolute fan of sports tourism and am passionate about watching any event live."
"I must admit that on this occasion, it was my two partners, Simone Mascioli and Federico Perez, who pushed me to do it. They have been my driving force as I have been on other occasions, we are a team and they know me. The three of us have worked hard to make this project stop being a dream and become a reality."
"Tenerife is important and I love this land, we deserve the opportunity to enjoy the padel in its purest form. This time we are going to celebrate it at Activate Sports, the sports headquarters of the prestigious Baobab Suites 5* luxury hotel chain, from July 24 to 31, 2022. APT members quickly fell in love with the venue and don't did not hesitate to bet on us for the realization."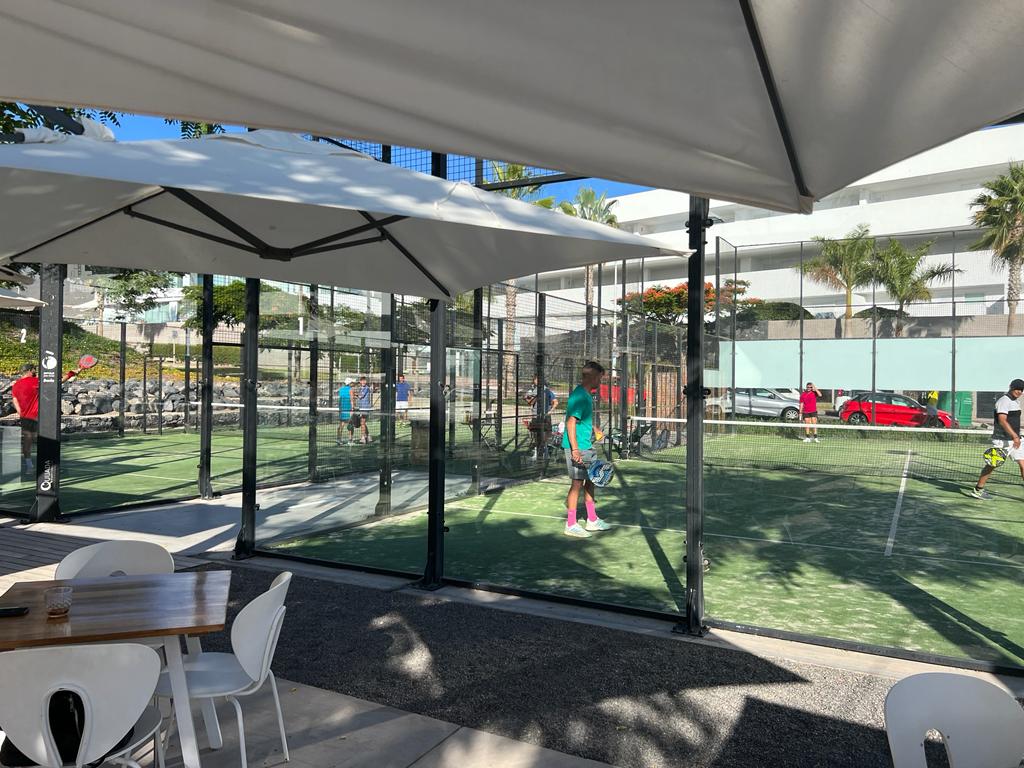 A unique setting
Padel Magazine : How will the event unfold on site?
Marcos Vallarino "We will use for the preliminary phase the 4 current tracks plus a central court which we have built especially for this occasion in the distinctive colors of the APT, which we will maintain a week after the tournament so that all lovers of this sport can enjoy the feeling of playing on a professional court."
"When you love what you do, you enjoy every moment of the day. At Mantra Padel, we love this sport and we want the player to live this experience when playing it. It's about celebrating the sport and making it better at all times. We look forward to seeing you at this edition of the APT Tenerife Open at Mantra!"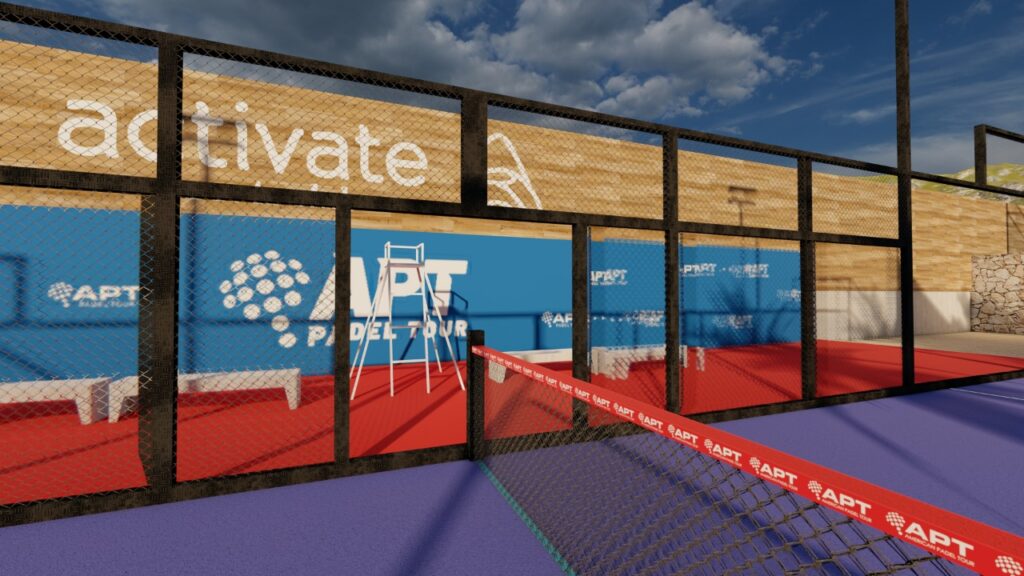 Nicolas Binisti discovered the padel with his brother at the Club des Pyramides. Since then, he has become a big fan of this sport and co-created the site Padel Magazine end 2012. Since it's been a long way. He currently lives in Tenerife.