The phenomenon of padel does not spare the specialized press. We Love Tennis Magazine has therefore decided for its back-to-school issue in 2022 to devote its file to our favorite discipline.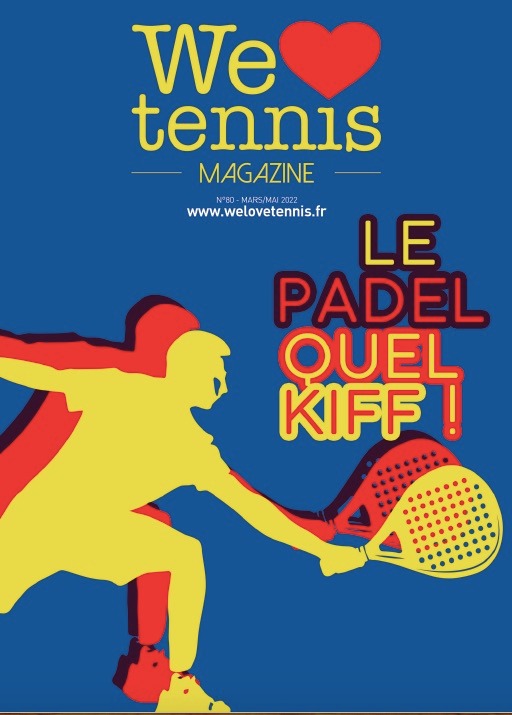 Eight pages, just that, the padel squats the reference tennis magazine. " The idea was to take advantage of the We Love Padel Tennis Cup where all the players were gathered. It was time to take stock of the practice, the areas of development, and above all to continue to explain that the padel it's a real "kiff". We hesitated on the cover because Daniil Medvedev has just been world number 1 but in the end, we are so addicted that we said to ourselves that it was really time to mark the occasion " explains Laurent Trupiano, the founder of We Love Tennis.
-----"the padel it's a real kiff"—————–
In this file, we find an interview with Robin Haziza, Ludovic Luchini and Frank Binisti, Loic Revol, a report from the We Love tennis Cup and an interview in "guest-star" format with Benjamin Tison.
"Our desire is to increase the pagination padel in the magazine throughout the year to participate in the development of the discipline. The magazine is free, it is distributed in more than 950 points, in the clubs, but also in the centers of padel, so it's a good support to promote this sport that drives us all crazy concludes Laurent Trupiano
The magazine is available in digital format HERE.

Franck Binisti discovers the padel at the Club des Pyramides in 2009 in the Paris region. Since padel is part of his life. You often see him touring France going to cover the major events of padel French.