At the start of the year, many of you are taking over the management of the padel, pala in hand to practice your passion but perhaps also to prepare you for the realization of your sports projects for the year 2022.
La Toupie Bleue, specialized in sports stays padel turnkey in Europe announces the return of the WELCOME PADEL WEEK TENERIFE for the 2nd and 3rd edition!
From 26 March to 2 April 2022
From April 23 to April 30, 2022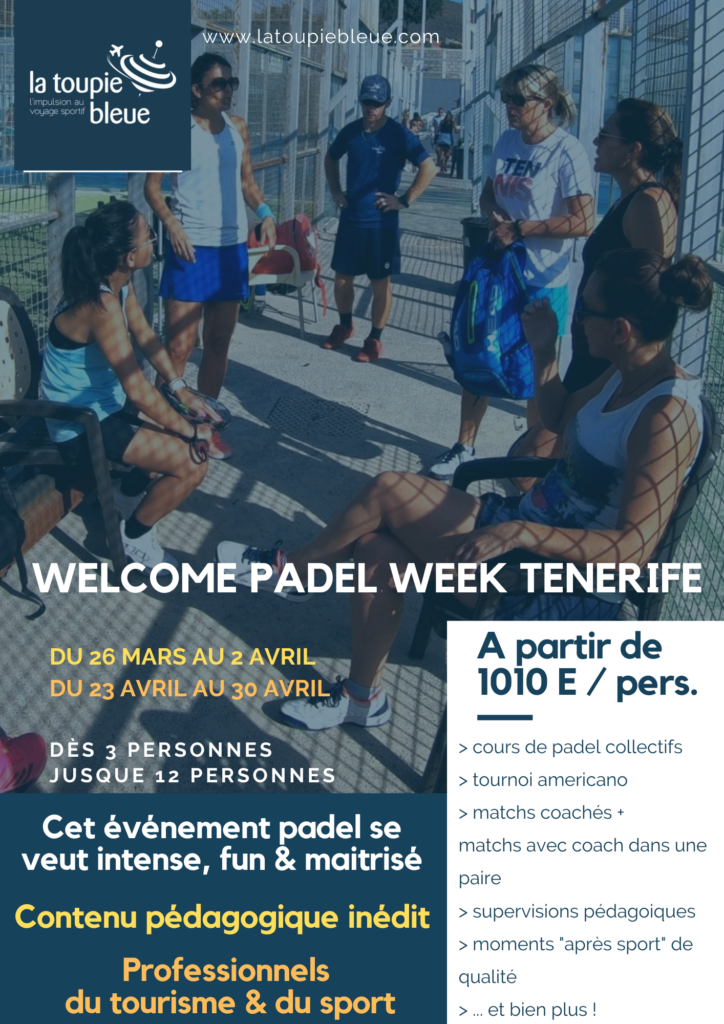 The unique concept these two weeks of padel consists of progressing in its practice in a holiday environment: on the magnificent island of Tenerife.
The content of the package promises both intensity and conviviality. Above all, it offers unique pedagogical services padel … to really allow you to turn a corner:
3h30 of rhythmic 'Americano' matches
20 minutes of pedagogical supervision to guide the week of lessons
6 hours of group lessons (1 teacher for 3 learners)
1h30 of coached matches (like the pros) to progress tactically!
3 hours of matches with a coach in a pair to apply technical tools and work differently!
You will also have the possibility for your stay to choose between 3 types of accommodation, from the private villa in Resort***** to the apartment in Resort **** via traditional Canarian Fincas.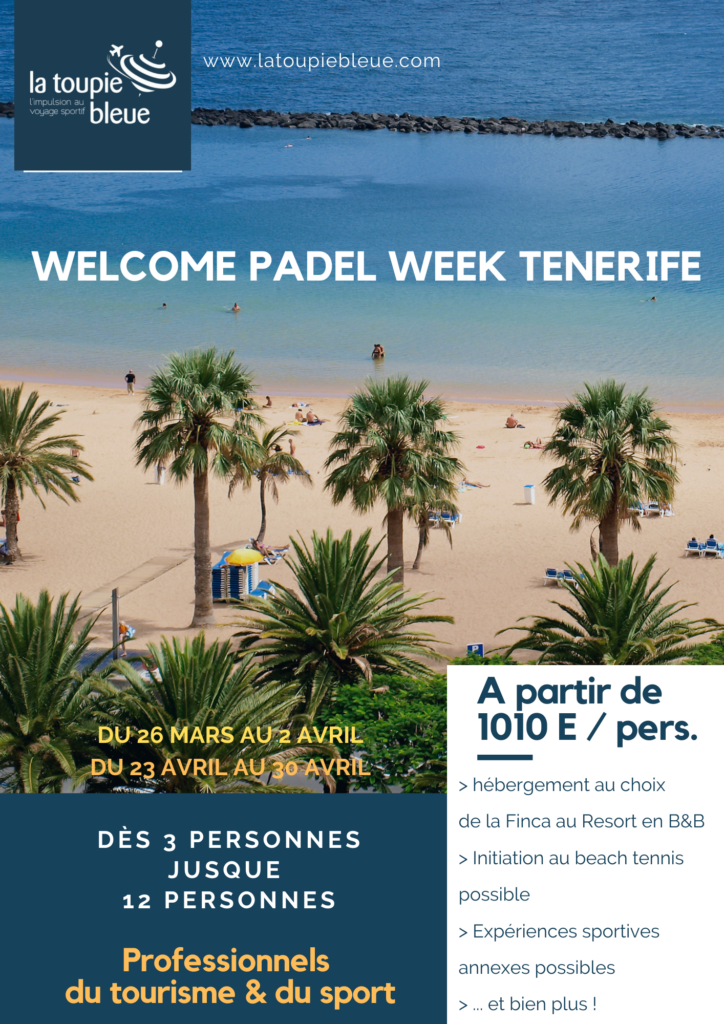 All information about the stay can be found here.
Finally, all the precautions are taken with in particular a multi-risk insurance accompanied by its health extension in order to compensate for the vagaries of your personal life: leave serene!
Each edition is open to a maximum of 12 people in order to guarantee proximity, specificity of teaching and tailor-made service.
Don't wait any longer, go for it!

The founder of the agency La Toupie Bleue offers themes on internships and vacations padel in Europe. The accommodation specialist padel don't hesitate to give us your opinion on these topics.