There is not only professionals of padel who have the right to a physiotherapist! Amateurs who play padel must not hesitate to consult a physiotherapist to avoid injuries.
The more you play, the more important the physiotherapist is
The players of World Padel Tour are systematically followed by physiotherapists who take care of them on a regular basis for several things:
Pain treatment
Improved muscle recovery
The return to competition after injury
Why ? Because they are professionals who seek the best performance by pushing the body to its limits.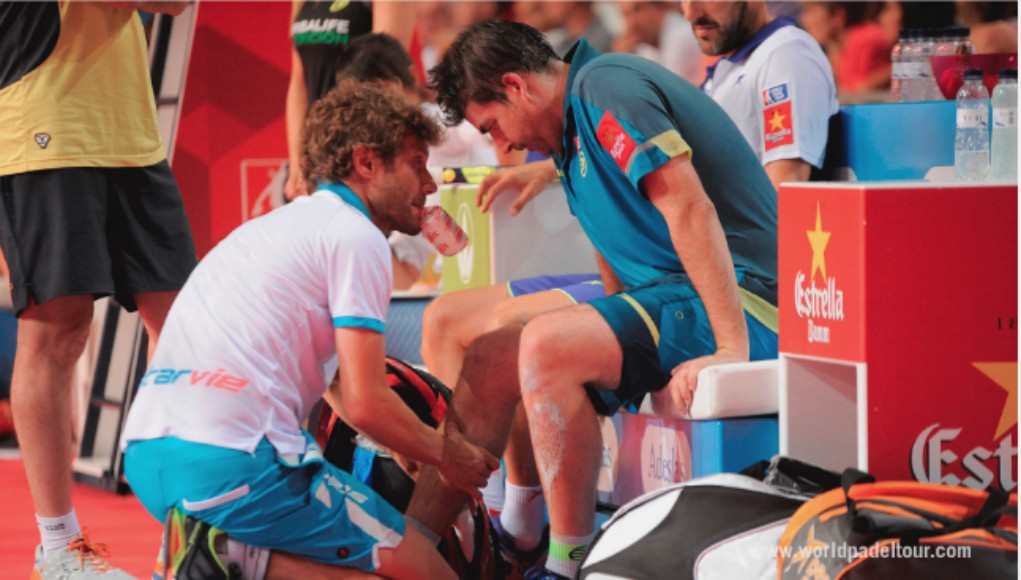 The importance of physiotherapy for an amateur
For people who practice padel in the form of sport-leisure or for amateur competitors, physiotherapy is mainly preventive.
But what do we mean by a change.?
It would be the set of measures taken to avoid sustaining an injury. This prevention can be:
Passive, a cyclist with his helmet or a footballer with his shin guards
Active, action that protects us during physical activity
In the latter case, a physiotherapist can help you with advice on how to perform muscle-building, stability, balance and coordination exercises that will reduce your risk of injury.
The proprioceptive system
The proprioceptive system is a system that works subconsciously in our body and is formed by nerve receptors, located in our muscles, tendons, ligaments and joints.
It is responsible for informing our brain about the position and how our different parts of the body move with each other. Yet, by performing proprioceptive exercises, we can improve the functioning of this system and gain better control of the body. Our active protection will be one of the best ways to prevent future injury !
All physiotherapist can advise you on how to make the most of the various existing materials. Remember that even without equipment and only with your body, you can work the proprioceptive system without any problem.
Don't go see your physiotherapist when it's too late!
Don't forget the warm-up
Proprioceptive exercises are important, but before starting any sport practice, remember to warm up properly. Between 5 and 10 minutes of gentle running exercises and another 5-10 minutes of joint mobility will prevent you from major problems!

Alan Bugarin is a lover of sport in general and of padel in particular. He likes to make good use of
his time, which is why you will always see him playing sports, once his working day is over like
physiotherapist.