Following the announcement of an investment of Fund V of Triton, capitalized at more than 5 billion euros, the LeDap group specializing in padel was officially created.
Triton, what is it?
Founded in 1997, Triton has sponsored more than ten funds in the industrial technology, services, consumer and healthcare sectors, which support the development of mid-sized companies headquartered in Europe. Triton currently has 50 companies in its portfolio, with a combined turnover of approximately 18,1 billion euros and approximately 104 employees.
Triton's ambition is to contribute to the creation of companies on the basis of sustainable and lasting growth over time.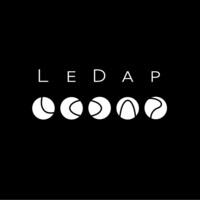 LeDap as a spearhead
Created in 2021, LeDap is an international group of padel currently present in Sweden, Norway, Finland, Denmark, Poland, Estonia and Austria. It operates more than 90 centers with more than 600 courts of padel in total. Among the main structures, we identify in particular: We Are Padel (Sweden), Just Padel (Norway), Padel Finland Club, Padel Tampere, ProPadel (Finland), Padel Zone (Austria) and many more.
By the end of 2022, LeDap aims to be present in more than 200 sites and to operate more than 1 courts of padel. During the process of creating this structure, Triton was advised by Urban Johansson, (owner of Swedish Padel Open) and Hernan Auguste (former player of padel professional and former international director of World Padel Tour). Both have agreed to take on important roles in "the business" in the future.
The group will support the expansion of padel by providing infrastructure and investing significantly to ensure that children and the younger generation will have the opportunity to play this sport and increase their level of physical activity through a cheerful and entertaining experience.

Passionate about football, I discovered the padel in 2019. Since then, it's been crazy love with this sport to the point of abandoning my favorite sport.