Forthcoming Barcelona play padel it is also practicing and sometimes discovering another sport that is even more fun and strategic! Padel is a sport that can fool us. "Certainly we can have facilities, but we must remain modest."
OSS Barcelona gives us his opinion on different ways of teaching padel.
European padel, a tennis-oriented training?
Le European padel is booming. The teachers are from better and better trained. Many come to Spain and then return to their respective countries. A number of these teachers come from tennis. It is both a chance for their progress but sometimes also a disadvantage.
A chance, because players who come from tennis can reach an interesting level quickly. They often have an undeniable sense of the ball. They are aggressive and bring speed. On the fly, we can see that they already have the gestures and facilities. The mistake is to pretend that you know how to play padel. While in reality, there is still much to learn.
Padel is not tennis. And this is the mistake that can be made by many players who come from this sport or more generally from racket sports. Having a glorious past in a racket sport does not always make it possible to exploit all the facets of padel, however captivating and addictive.
Padel, a sport that fools us?
In France, we can see that tennis teachers become padel teachers almost overnight. And it's not just in France, of course. I see it all over Europe.
Is this a good thing for teaching padel? I do not think so. Especially since this way of doing things drowns the real local teachers in the mass of these new players "self-proclaimed teachers"
I am not criticizing their pedagogy, nor even their level of play obtained quickly. There is a lot of innate and good for them. But their level of play can actually cloud their ability to teach padel if these teachers do not question themselves.
The teaching of padel, in my opinion, is something else that we also and above all obtain by passing which requires going through stages.
The French Tennis Federation has said that it will set up a padel training which will give rise to the title of padel teacher. I think this is already a good thing. We will see later, what this gives.
In Spain his seniority makes padel a sport in its own right! Become 2nd national sport, with its own federation, it is practiced by a varied public.
Most of them have never touched a tennis racket before. They are not necessarily accomplished athletes. However, whatever their age and their state of form, each of them finds his happiness there!
Why these differences in practice?
For almost 30 years at least, Spain has not only benefited from its own experience in padel. But it has the particularity of welcoming Argentine experts, the other great nation of the world padel.
The experienced Argentinian coaches are themselves trained specifically in padel, from an early age, giving birth to a generation of little prodigies who have never touched a tennis racket and were also fully trained in padel from their childhood.
This transmission of knowledge has generated a different practice with specific strokes with the famous "Bandejas, vibora, chiquitas…" offering opportunities for changes in rhythms and zones.
The configuration of this reduced court with its walls has the art of bringing back many balls. The wall is a game changer!
But before succeeding in hitting only "Par 3" and "Par 4", it may be wise to taste the benefits of these specific blows which make it possible to neutralize and regain the advantage over the opponent in order to finish. the point really definitively!
We must give time to time. This experience cannot be bought. And many countries are on the right track even though Spain will remain the padel mecca for a long time to come.
There is not only the padel slice
When you ask a French-speaking player the question: "What is the effect most used in padel?"
The 70% response turns out to be the slice. Certainly associated with the "grass" surface, most players from tennis believe that this stroke is the most relevant and therefore heavily used. Contrary to this misconception, there are more flat and even topspin shots with a more suitable ball speed.
We hope that the various European countries including France will soon open their doors to national training courses for specialized coaches.
In the meantime, let's be proud of the development of our sport around the world. France is already one of those countries with great potential.
We are happy to participate in the evolution of this discipline by giving the opportunity to French-speaking players in particular to be able to benefit from the Spanish-Argentinian knowledge through our internships in Barcelona!
All the info: Isabelle VANNIER - OuiSportSpirit BARCELONE

FRANCE: + 33 6 79 38 16 36
SPAIN: + 34 617 584 392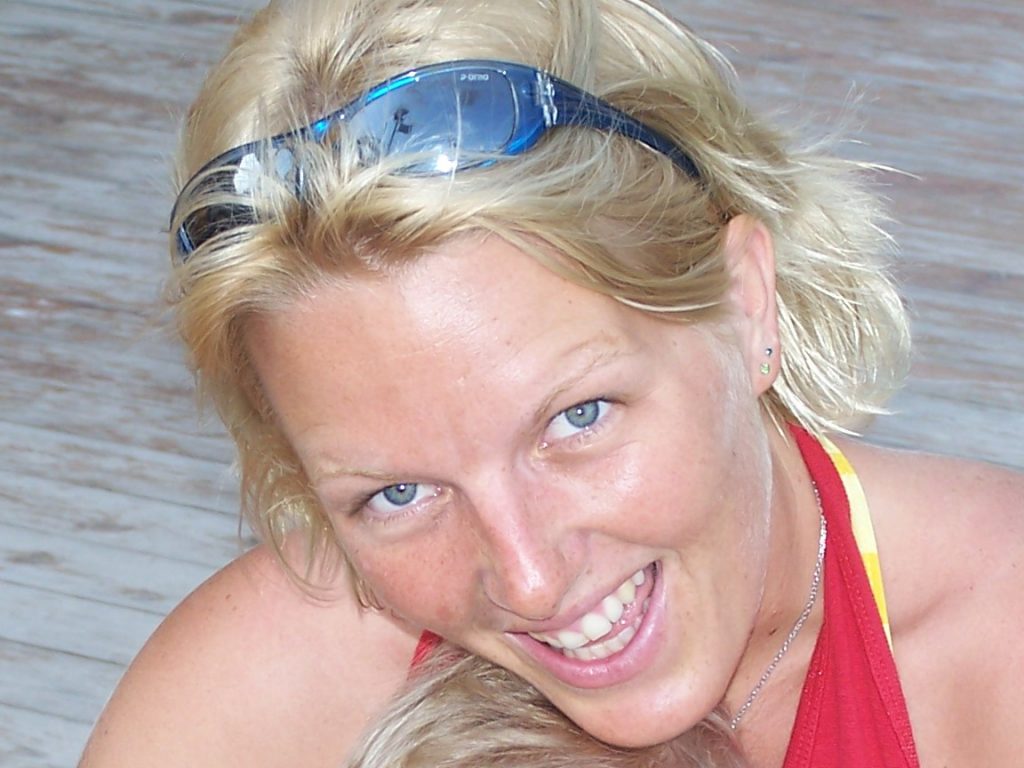 Isabelle VANNIER BE 2 tennis teacher and padel having lived in the USA, and expatriated in Spain for more than 10 years, organizes sports and language courses in Barcelona, ​​through its OuiSportSpirit structure - www.ossbarcelone.com and more particularly in the world of padel and tennis through the OSSTP department - www.padelbarcelone.com. We look forward to welcoming you soon!